The Arizona Daily Sun recently editorialized, Our View: Many reasons to question good faith of Prop. 123:
HOLD THOSE BALLOTS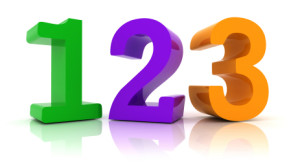 That last option is still being played out at the State Capitol, and while the governor and legislative leaders might be hoping citizens vote early before playing their cards on tax cuts, the state budget can't be put off that long, and we expect to have an answer to their tax and spending priorities within the week. Recent tax cuts will undermine state revenues by a net $350 million by 2019, according to analysts, and if new tax cuts are not more strategically crafted to build productivity and increase hiring, then education spending, along with other parts of the budget, is bound to suffer.
So that is why we are holding off sending in our ballot on Prop. 123 – the election is not until May 17. As noted in the beginning, we have good reason to question whether the Prop. 123 settlement was negotiated in good faith when it comes to truly supporting public education. The pending tax cuts and final budget will provide key evidence to either confirm or deny that skepticism. Hang onto your ballot – and pay close attention to the news coming out of the Capitol in the next few weeks.
Now that we have seen the GOP budget, the lack of goof faith has now been confirmed. Arizonans are being played by the anti-public education GOP. Public schools portion stalls state budget:
[T]he biggest sticking point appears to be a policy adopted last year of changing how aid to schools is calculated. That shift, set to take effect this coming school year, cuts school funding about $31 million.
Last year the state was facing an anticipated deficit. Now the state is running a surplus and has money in the bank.
But the deal hammered out between legislative leaders and the governor keeps the new funding formula.
Hoping to blunt criticism, the plan by the governor and leadership puts an additional $15.5 million into school funding.
But Rep. T.J. Shope, R-Coolidge, said that's not acceptable. He said the entire $31 million needs to be restored — and in a more honest way than proposed.
"It cannot go to the Classroom Site Fund," he said, which is what the plan proposes. That special account allows schools to get grants for things like teacher salaries and dropout prevention.
"Every school has the ability to draw down (from the fund), even some that are going to benefit from the current-year funding policy," Shope complained.
"We've got to go ahead and make sure it goes to the affected, declining school districts that are out there so they're made whole."
And while 125 school districts would get less under the new formula, more than 60 would end up winners.
For example, Chandler Unified School District would get an extra nearly $930,000. And Vail Unified would benefit to the tune of $506,000.
But the analysis done late last year by the Department of Education shows some big losses, too, like $4.5 million out of the Tucson Unified School District, $3.3 million from Gilbert schools, close to $351,000 out of Prescott schools and almost $1.5 million from the Amphitheater Unified School District.
Last year's budget-saving maneuvers cut university funding by $99 million. And, on paper, the new budget provides $32 million.
But there's less there than meets the eye: Just $8 million of that is to restore general funding that was cut.
Of the balance, $19 million is one-time funding, including $8 million for the University of Arizona, $7 million for Arizona State University and $4 million for Northern Arizona University. And UA is supposed to use at least part of its share to start a veterinary school.
How much that would take is unclear. UA officials said two years ago it would need $4.2 million to hire the necessary clinical faculty and renovate facilities in existing buildings already being used by the school's undergraduate program in veterinary science, all precursors to getting the necessary accreditation.
Of course, there is also that $5 million secret earmark for "Kochtopus" indoctrination centers at ASU (aka Koch Brothers University) and the U of A.
And there is more money for private charter schools, as opposed to public school district charter schools. Lawmakers look to boost charter borrowing power:
The legislation approved Wednesday by the Senate Appropriations Committee would set aside more than $100 million in what effectively would be a guarantee to lenders that payments will be made on loans made to these [privately run charter schools]. Richard Stavneak, staff director of the Joint Legislative Budget Committee, said Wednesday those funds could be leveraged to effectively back $350 million in borrowing.
The 5-3 party-line vote on SB 1531 sends the measure to the full Senate; companion legislation is expected to be taken up by the House.
* * *
These are privately run schools, which in Arizona can be operated on a for-profit basis. But they cannot legally charge students anything beyond what the state provides in aid. And they are not supposed to discriminate among applicants.
Stavneak said traditional school districts don't need the help for one simple reason: Any money they borrow is backed by a tax on residents. So they already get good bond ratings and the lower interest rates that follow.
By contrast, he said this guarantee of payments could raise the bond ratings for charter school owners from B to AA-minus.
The proposal drew questions of its legality from Sen. Steve Farley, D-Tucson.
"This program on its face seems to be extending the state's credit to private charter school operators," he said. And the Arizona Constitution says it's illegal for the state to "ever give or loan its credit … to any individual, association or corporation."
House Minority Leader Eric Meyer pointed out that in order to be eligible for the money, a school would have to have an A rating from the state Department of Education. He questioned whether that runs afoul of yet another constitutional provision which requires equal treatment of all schools.
To which our lawless Tea-Publican legislators will respond as usual, "Laws? We don't care about no stinkin' laws. We ARE the law!"
And let's not forget that there are still voucher bills to privatize public education out there that our lawless Tea-Publican legislators could call up at the eleventh hour as a "strike everything amendment" and pass it in the dead of night while the public and the media are not paying attention. See, It's baaack! Voucher bill to privatize public education in Arizona. and Arizona Voucher Bill for Half the Children in the State Advances in legislature.
All of this led the Arizona Republic to editorialize, Lawmakers, voters are watching your budget moves:
It's significant that a state budget negotiated behind closed doors hit a snag over an issue that is top-of-mind for many Arizonans: K-12 education.
As the voting public ponders changing the state Constitution with Proposition 123 to pump more money into public schools, lawmakers in the House balked at a budget package that would cost K-12.
The nearly $9.6 billion budget package agreed to by the governor and House and Senate leaders last week amounts to a net $21 million cut in K-12 funding.
Republican Rep. T.J. Shope, of Coolidge, said the schools need an additional $31 million, saying the current budget would cost schools "even if Prop. 123 would pass," according to reporting by The Republic's Alia Beard Rau and Yvonne Wingett Sanchez.
Watching lawmakers fight over a relatively small amount of money to keep schools from losing money will not inspire confidence in the voting public. People want to know Arizona's leaders are committed to continue investing in schools if Prop. 123 is approved.
The state's universities fared better. The deal gives them an additional $32 million – which is more than the $8 million Ducey proposed [not really, only $8 million is restored to general funding], and less than the $99 million that was cut last year.
But there's a thorn in this rosebush. University funding includes $5 million earmarked for "freedom schools" ["Kochtopus" indoctrination centers] that advance the ideals of free enterprise at Arizona State University and University of Arizona.
After suffering such deep cuts, the universities deserve to decide for themselves how to spend increased funding. What's more, lawmakers should not be underwriting content for the state's academic institutions.
* * *
The $26 million worth of tax cuts in the package fulfill Ducey's promise to cut taxes every year. But on top of last year's cuts and coupled with a $538 million tax cut package that was approved in 2011 and continues to phase in through 2019, Ducey's obligatory tax cut may not be in Arizona's best interest.
When Doug Ducey released his modest budget plan in January, this editorial page pronounced it too timid to meet the state's needs.
We warned against allowing recession-era spending levels to become a baseline.
This budget does not move us much beyond that hard-times mentality, and continuing to reduce revenue is counterproductive.
But it is encouraging to see that some lawmakers are willing to fight for more funding for K-12.
Their success – or failure – will say a great deal to voters who will decide on May 17 whether to approve dipping deeper into the state land trust for the benefit of schools.
Our lawless Tea-Publican legislators have already shown their hand with this budget proposal. The Prop. 123 settlement was not negotiated in good faith, and they are just waiting to see the results of this special election before getting rid of desegregation funding for public school districts and passing a "vouchers for all" bill that will privatize public education in Arizona (so that Prop. 123 money can flow to private schools).
The GOP budget proposal does not represent a "commitment to continue investing in schools if Prop. 123 is approved." Arizonans are being played by the anti-public education GOP. There is no reason to trust them.