From a Democrats and social justice perspective, there are several good items in the bipartisan budget passed in the Arizona State Legislature last week.
There were also some bad and ugly provisions in and outside the budget as well.
To be fair, there are probably Republican legislators who feel the same way about the budget…for totally different reasons than the Democrats.
Responding to a request for comment from Blog of Arizona, State Representative Mitzi Epstein, State Representative Judy Schwiebert, State Senator Sean Bowie, and Children's Action Alliance (CAA) head David Lujan all offered their perspectives on the last Arizona Legislative Session.
Readers will quickly recognize common themes in all four responses.
All four saluted the investments in K-12 education. There was praise for the increase in funds for the universities, community colleges, and housing trust fund. The CAA noted the increase in funding for foster care providers (including foster children staying on Medicaid until the age of 26) and health care for pregnant women.
All four condemned the voucher expansion that was passed outside the budget.
They also did not tax cuts like the elimination of the state equalization property tax or the fact that the budget did not include an increase in the Aggregate Expenditure Limit for public schools (activists should quickly craft an initiative on that one.) it is ironic that Republicans, for their love of tax cuts, did not embrace Senator Bowies State Earned Income Tax Credit in the final budget bills. Unlike many of the tax cuts the Republicans salivate over, this measure would have actually helped many working and middle class people. That is probably the reason they did not support it.
State Representative Mitzi Epstein's perspective on the State Budget.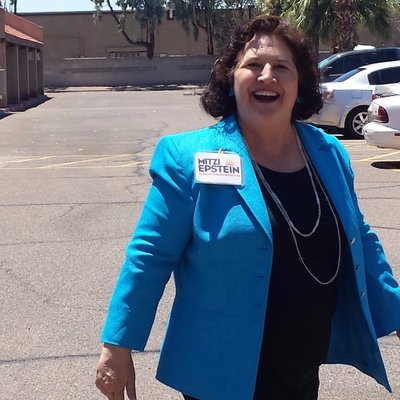 "Families have to pay higher prices for gas and food, and our budget should reflect that. 
For months, I have been calling for $740 million more in funding for k12 schools as a bare-bones amount that will just meet inflation. Anything else would be a cut to education funding. 
We got $786 million for K12. I am not celebrating because we could have actually invested in education instead of keeping it about the same. 
That is probably just over eight percent, and the national inflation rate is about eight percent. Thus, if teachers and school staff get an 8% pay raise, they can expect to stay even with inflation. This year they will be able to buy as many apples and books as they could buy last year. 
If teachers and school staff do NOT get an 8% pay increase, it's a cut to their buying power. 
Teachers will negotiate with schools to find the right amount, and they might choose together to provide more in healthcare and less in a pay raise and that can still keep teachers whole even if their pay raise is a bit under 8%. 
But do not think for even one moment that this is a watershed for schools. 
This kind of a budget is how teachers have had their real pay cut to the point of pushing them away from teaching as a career. In bad years, school funding is among the first to be cut. But in good years like this, school funding should get increased significantly. Instead, it ends up getting increased by an amount that is not quite enough. It's an increase. But it's not an impactful increase.
With this budget, if your school manages to provide an 8% raise across the board to all educators, AND they are able to lower class sizes or to hire more counselors, then please write or call me to tell me about it. I am afraid that schools will choose to do some good things like adding counselors, but that addition will be at the expense of not providing enough pay to educators to keep up with inflation. 
The math is straightforward. In the prices they pay to sustain their families, teachers are facing 8% inflation, or up to 11% in Arizona. This budget increase is about 8%. On top of that, funding will be drained away by the universal expansion of ESA-vouchers. 
There will be big talking points from all sides of the political spectrum about how great this education funding is, but it is not. School board members (volunteers) and administrators and other educators will be faced with the brutal truth of the math. 
It could have been better. Republican lawmakers gave a NEW tax give-away mainly to billionaires and big corporations. That's about $300 million that could have been used to really invest in education, and children's healthcare, and families in need. 
One-party rule puts too much power in the hands of too few. Arizonans have endured six decades of Republican party rule, and it's time to let the pendulum swing to the left.
Once again, Republicans passed a budget in the middle of the night because their various horse-trades to get votes for it would not hold up to the light of day. 
Kudos to all who fought valiantly to get some kind of funding for K-12 and higher education! Democratic legislators and volunteer advocates deserve praise for stopping cuts to education.
We must work for a Democratic majority to make an actual investment in education, to protect your civil rights, and to assure that actual water keeps running in our pipes. There were bright spots among the storm clouds in this legislative session, but the brightest hope we have is in You. You, the voters can send a strong message that you are DONE with Republican control of everything, and you want balance. Let the pendulum swing to the left. Find your favorite Democratic candidate and sign up to help them today!"
The Good, Bad, and the Ugly from State Representative Judy Schwiebert's vantage point.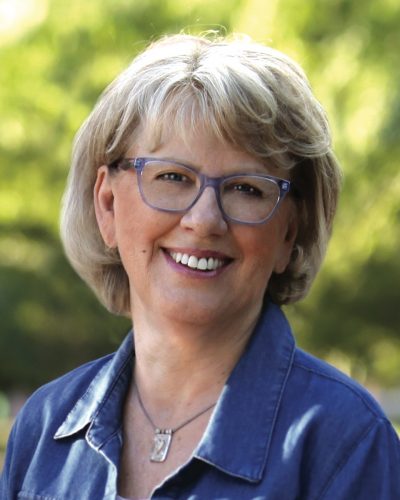 The Good:
"I was especially pleased to sign on to a budget that included over $1 Billion in increased investment in our public schools. It helped make up for the $1 Billion in voter-approved Prop 208 funds that the majority found a way to reverse through the courts earlier this year. While we still have a long way to go to catch up with other states – this could provide a down payment on increasing teacher salaries, reducing class sizes, expanding career education, and providing more assistance to special education and low-income students.
I'm enormously proud to have my Workforce Development proposal included in this year's budget. Over the past two years, I've worked across the aisle to better invest in our community college co-enrollment programs. It allows adults to earn their high school equivalency diploma AND an industry certification or Associates degree at the same time, while also providing the wrap-around services like career counseling, transportation, and child care that adults need to succeed.
I'm also celebrating the increase to funding for the arts in this year's budget. The arts are an essential part of our community, that enriches all our lives and boosts our economy. $5 Million this year is the largest amount we've provided to the Arts Commission in years, and I hope we'll make it an annual appropriation.
Also, given skyrocketing housing costs, I'm really pleased about the $60 Million to the Housing Trust fund that needs to be an annual appropriation.
The Bad: 
While not technically part of the budget bills, my "bad" list is topped by HB2853, the nation's largest private school voucher expansion ever. It's a giant giveaway of our tax dollars to often the wealthiest parents who already send their students to private schools. These are the same schools that can cherry pick students, while providing zero accountability or transparency for taxpayers. This giant give-away is very likely to reverse that billion dollar gain for the public schools chosen by the vast majority of parents. It's a huge loss, so this fight is not over.
Tax reductions for aircraft owners seems like a slap in the face to working families who already pay more than their fair share in taxes.
Why are we increasing funding for private prisons at a time when the number of people being incarcerated is going down?
The Ugly:
Elimination of the State Equalization Tax Rate means a shift from funding schools in part from property taxes to now from the general fund. That means corporations like APS get a big break on property taxes while school funding depends even more on the more volatile general fund. Worse still, it also means we'll be bumping up against the still-unresolved Aggregate Expenditure Limit that sent us into crisis mode earlier this spring – and launching us closer toward the Prop 123 triggers that will reduce revenue for our schools."
Children's Action Alliance head and former Democratic Legislative Leader David Lujan gives the CAA's perspective on the last session.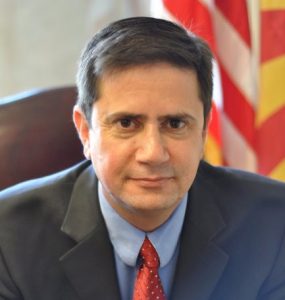 "There are some good things in the budget that Children's Action Alliance has been seeking for many years, like increasing the monthly stipend paid to grandparents and other relatives who are caring for children family members in the foster care system from $75 to $300; expanding AHCCCS coverage for one year after pregnancy ends; investing $15 million in the successful Healthy Families home visitation program; and allowing foster youth to stay enrolled in Medicaid until they turn 26.  The more than $800 million in new annual investments for public education are great. All of that being said, I would not characterize this budget as a good one. Not when there was nearly a half billion in additional tax cuts this session on top of the $2 billion in tax cuts last year, and not when there was also universal expansion of private school vouchers, and not when lawmakers failed to refer to the voters a permanent fix to the constitutional school spending limit.  Arizona will still be in the bottom 10 nationally for funding public education even with these new investments.  With all of the tax cuts the past two years and with universal vouchers, it will be virtually impossible to get out of the bottom 10 in funding. And I am deeply concerned that when the next recession comes, which many economists are saying will be soon, that all of the tax cuts will result in a significant drop in revenues and that will lead to big cuts for education and other priorities. So while we are enjoying revenue surpluses now, I do not think history will look fondly on the work of this legislature the last two years. So, while this budget may on its face seem like a step forward in education funding, I am afraid in will result in three steps backward when the next economic downturn comes."
State Senator Sean Bowie Credits Retiring Republican Senator Paul Boyer and others for helping to get the Bipartisan Budget through. 
 In an email to constituents, Senator Sean Bowie recounted his partnership with retiring Republican Senator Paul Boyer and the help from others in securing the record investments in K-12 Education, Universities, the Housing Trust Fund.
Excerpts from that email are below.
 "Even though Paul opposed Proposition 208 in 2020 (which would have raised taxes on wealthier Arizonans to help fund over $800 million on-going in K-12 spending), he felt it was right for the legislature to appropriate a similar amount on-going to our K-12 public schools, especially considering the large surplus we have this year. He felt that the voters made their voices heard in 2020, and he wanted to respect that. Very early in the session, the two of us decided to work together on a budget proposal that would dedicate significant dollars to our K-12 public schools, our three state universities, and our state housing trust fund.
Paul's involvement was key because of the balance of power in the Senate. With a 16-14 majority, Paul could hold up the budget process provided the two of us stayed together and held out for our shared priorities. Republican leadership could always go around us and try to broker a deal with Senate Democratic leadership (and trust me, they tried), but at the end of the day, getting their votes would cost more money and pull additional Republicans off the budget…"
 "…Back in March, Paul and I met with Republican leadership from both chambers on multiple occasions to pitch our proposal. Our ask was simple: we wanted roughly $850 million ongoing for our K-12 public schools, with most of those dollars going into the "base," along with separate pools for items like special education and an opportunity weight to provide additional support for lower-income districts. The numbers for our ask broke down like this:
-$550 million on-going for base-level funding, which is the most flexible and cannot be cut by future legislatures;
-$100 million on-going for special education;
-$100 million on-going for an opportunity weight for lower-income school districts;
-$100 million on-going for Career and Technical Education (CTE) grants
We also wanted on-going dollars for our state universities as well, both in direct investments and an expansion of our statewide Promise program scholarship for low-income families. This added up to about $1 billion in on-going spending…"
 "…On June 6th, the first budget spreadsheet that majority staff had been putting together leaked, and it was nowhere close to what we were looking for on both K-12 and higher education investment. The amount of dollars going into the base for K-12 was less than $150 million, a far cry from our ask of $550 million. They did include $100 million for special education, which was good, but the opportunity weight we also wanted was nowhere to be found.
 We both made it clear both publicly and privately: this was nowhere close to acceptable. The plan continued to be to wait them out until the end of June until we added more dollars to K-12 and higher education…"
 "…That now brings us to last week. On Monday (June 20, 2022,) plans were to hold budget hearings in Appropriations on Tuesday and hold floor votes on Wednesday. The problem was we were not on the budget yet. While the June 17th draft had made some improvements, we knew we could secure a little more if we continued to work…"
 "…Meghaen, Paul, and I kept trading phone calls and text messages all morning. By the early afternoon, we had the outlines of a deal in place: we had secured $526 million on-going for the K-12 base and about $76 million one-time for the other state universities ($50 million for ASU, $26 million for NAU). I remember Paul and I looking at each other and coming to the same realization: we have come a very long way, and this is the best deal we are going to get. Let's lock it down!
 This $526 million on-going for the base was in addition to the other budget items already secured for K-12, like the $100 million on-going for special education, the $100 million on-going for the opportunity weight, and over $60 million on-going for Additional Assistance funding. Altogether, our K-12 public schools would receive over $800 million on-going in the first year and over $900 million on-going starting in year three. When you add on the $200 million in one-time funding for school facilities and maintenance in year one, it's over $1 billion for our K-12 public schools this upcoming school year.
 Pretty darn close to our original budget goal back in March, right?…
We also secured two other policy wins that we asked for: we removed an expansion of STO's (school tuition organizations) and re-balanced the Additional Assistance dollars to be based on per-pupil amounts rather than splitting dollars equally between District Additional Assistance and Charter Additional Assistance (a huge win for our district schools).
 Two more items to highlight: we secured $60 million for our state Housing Trust Fund to help fund affordable housing projects around the state, and another $12.5 million on-going for the Arizona Promise program scholarship that funds scholarships for low-income families to better afford tuition at our three state universities (bringing the total amount to $20 million on-going per year). Huge!.."
 "…This budget is not perfect. There are some items I wanted that I was not able to get, including my Earned Income Tax Credit I advocated for all session. In the end, I was given a choice: you can get your EITC, but it means $75 million less on-going for K-12. Ultimately, I chose to dedicate those dollars to our schools."
 "There are also items included in the budget that I did not like, including some investments in border security and a very large investment in the rainy-day fund (over $400 million) that could have been used for other things. But at the end of the day, the good far outweighs the bad.
One of the pieces of very bad news from last week, however, was the vote to universally expand Empowerment Scholarship Accounts (ESA's). I worked very hard to try to limit this expansion to Title I students only but was not successful. It became clear last week that the ESA expansion was going to happen regardless of what happened with the budget. At that point, I worked to secure as many on-going dollars for our schools as possible."
 This bipartisan budget deal involved a lot of moving parts and happened because of a couple people that I want to thank. My colleague Senator Paul Boyer is obviously at the top of this list. His leadership and his willingness to work with me all session to help move this further and further towards the goal line was the key driver in making this happen.
 I worked with several of my House Democratic colleagues all session to check in and make sure we were all on the same page to drive towards the same goal. The main leader in the House was my good friend Representative Diego Espinoza, who continued to insist on at least $500 million on-going for the K-12 base and helped whip additional Democratic votes as we got closer to the finish line.
 I also checked in regularly and worked closely with Representatives Morgan Abraham, Jennifer Jermaine, and Jennifer Pawlik as well. Their pragmatism and commitment to working towards a deal helped secure more Democratic votes in the House and enthusiasm for the eventual deal.
And a huge thank you to my friend Meghaen Dell'Artino, who served as the conduit between Paul and me, the governor's office, and Republican leadership. She fought for our asks and was honest with us about what was gettable and what was not. We spent many hours together last week working to get this deal done. She was just as big a part of this as anyone else, and the overall deal would not have happened without her…"