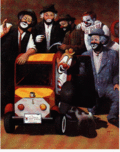 I don't believe it! The media villagers are actually doing something besides reproducing campaign press releases and engaging in "horse race" reporting — they actually showed up at a debate and did some substantive reporting on the GOP candidates for governor.
Unfortunately, we learn that the GOP candidates for governor are lacking in substance. This is a GOP clown car primary for governor.
Joe Ferguson of the Arizona Daily Star attended the Saddlebrooke debate (Cap'n "Atomic Al" Melvin's crazy base home turf) and filed this report, GOP governor hopefuls mostly of one mind in SaddleBrooke debate:
Unlike his rivals for the GOP gubernatorial nomination, former Mesa Mayor Scott Smith said he supports outgoing Gov. Jan Brewer's push to expand Medicaid to take advantage of the federal government's agreement to pay most of the cost.
With the exception of that break from the crowd, six Republicans running to replace Brewer largely agreed with one another during a debate in SaddleBrooke on Wednesday.
Secretary of State Ken Bennett, state Treasurer Doug Ducey, former GoDaddy executive Christine Jones, state Sen. Al Melvin, former U.S. Rep. Frank Riggs and Smith* all said they would take a stand against adopting Common Core standards and would actively oppose Obamacare.
[*Earlier this year, The Arizona Republic reported Gubernatorial candidates weigh in on Common Core. Scott Smith said " I believe the Arizona College and Career Ready Standards accomplish these objectives, and I support their implementation. We owe every child in Arizona the opportunity to start their careers or higher education ready to succeed."
Democrat Fred DuVal said "I fully support Common Core and applaud Governor Brewer's efforts to ensure the implementation of these vital standards despite opposition from some members of her party. These standards were developed by teachers, business leaders, and governors from around the country to assure that students are prepared for today's — and tomorrow's — economy."]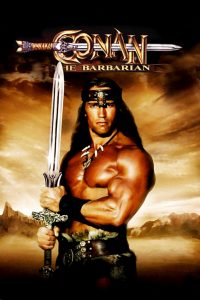 Arizona Superintendent of Public Private Instruction John Huppenthal this week called opponents of the Governor's Arizona College and Career Ready Standards "barbarians at the gate" and vowed to fight them to preserve the educational standards. Schools chief compares Common Core opponents to barbarians, vows fight to keep the educational standards (Arizona Capitol Times).
So everyone but Scott Smith and Fred DuVal is a "barbarian" according to Huppenthal.
Back to the Star:
"Here is the deal — the state of Arizona is not covering the number of people that are mandated by law under Prop. 204," Smith said, referencing the voter-approved mandate to provide broad health coverage. "The governor made a wise decision, I believe. Not a fun decision but the right decision to follow the rules."
Noting the decision brought dollars paid by local residents back into the state economy, Smith said, "If you give me an alternative, I'd support it."
Melvin said he has already begun fighting to reverse Brewer's decision, openly praising the Goldwater Institute for filing a lawsuit against Brewer and her Medicaid director for expanding the program.
First, Melvin is one of 34 Tea-Publican legislators who are plaintiffs in the lawsuit. Biggs v. Brewer complaint. Second, Melvin has always been a water carrier for the "Kochtopus" Death Star, the Goldwater Institute, as well as a tool of ALEC. We cannot rid ourselves of this creature soon enough.
The remaining four candidates also vowed to reverse the decision to expand the program.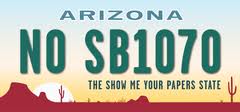 All six candidates support SB 1070, the controversial immigration law.
[Where's your "mythical moderate Republican" Scott Smith now, Laurie Roberts?]
Bennett said he supported a similar measure to deploy the National Guard along the border and fine employers for using undocumented workers a full three years before SB 1070 was adopted, only to see it vetoed by then-Gov. Janet Napolitano.
Ducey railed against the Obama administration for its immigration policies, noting they have led to signs warning Southern Arizona visitors of the dangers of smugglers.
Jones said SB 1070 has largely been gutted of its original legislative intent, pledging to send the National Guard back to the border if elected.
Riggs, a former police officer, said he fully supports SB 1070. He said the law gives another tool to law enforcement, conceding it has become a more dangerous job since he was a cop more than two decades ago.
Smith said when he was mayor, the Mesa Police Department received specialized training about checking immigration status two years before SB 1070 was enacted.
Melvin said Arizona can't afford to wait for the federal government to protect the border, adding that Maricopa County Sheriff Joe Arpaio and Pinal County Sheriff Paul Babeu could be part of the solution.
Sorry Cap'n Al. You and your ignorant xenophobic nativist buddies Russell Pearce, Joe Arpaio and Paul Babeu — and the GOP candidates for governor — represent everything that has been wrong with the state of Arizona for years. It's time to end this reign of error.
Pay attention Latino voters: your only vote is for Fred DuVal for Governor. Get registered, get involved, and vote! You hold the key to a brighter future in your hands.