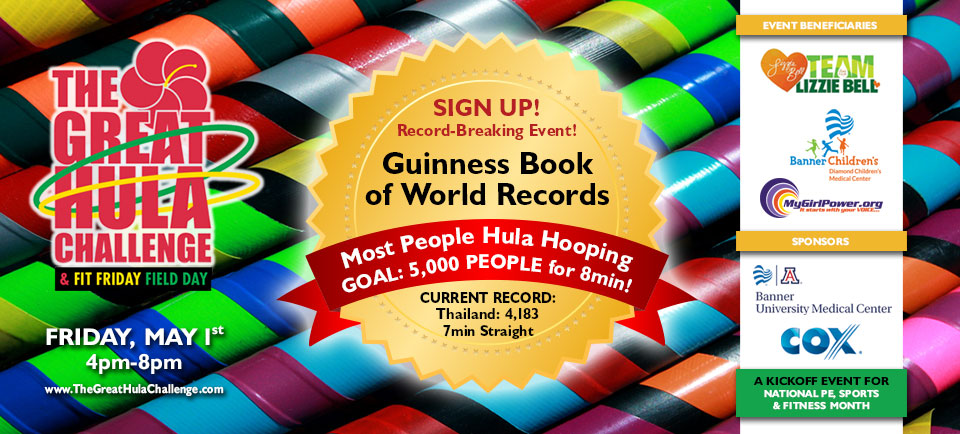 UPDATE FROM THE ORGANIZERS:  HULA CHALLENGE POSTPONED TO FALL, 2015. Stay tuned for FB alerts.
Admission free. Tshirts $20, hula hoops $10
Schedule:
4:00 pm: Gates Open
4:00 pm – 7:00 pm: All-Star Challenge Zones
6:00 pm: Welcome & Hoopers report to Hula Zone
6:30 pm SHARP: The Great Hula Challenge (Break the World Record)
6:45 pm: After Party
7:30 pm: Awards
8:00pm: Gates Close
Carolyn's note: I used to quite a hula hooper when I was a kid growing up in hula-land of Hawaii. The goal is to create a new Guinness Book of World Records: most people hula hooping. Current record is Thailand, 4,183 for 7 minutes. Can Tucson beat that? Turn out on May 1st & find out.
Register online at www.thegreathulachallenge.com.