The Arizona political media really love their "mythical moderate Republican" meme. The publication by capitol lobbyists for capitol lobbyists, the Arizona Capitol Times, even ran a staged media event photo of the six "mythical moderate Republicans" that reminded me of those DUI defense lawyer ads you see on late night TV. (I will not dignify it by reproducing it here).
The GOP-friendly Arizona political media assured us that this group was making a stand primarily over education and child welfare. "We're doing it for the children!" Riiiight.
You may have heard that the House finally passed a budget Thursday night. So what did these rebels without a clue finally get in return for their votes? They got bupkis.
The education funds they really cared about was reversing Senate president Andy Biggs' plan to cut off school districts from retroactively converting public schools to charter schools to gain the extra state aid that comes with being a charter school. The deal is only for one year. Other education funding? Meh.
How about child welfare funding to deal with "Arizona's CPS crisis," remember that? Yeah, an additional $3 million and a commitment to consider more (no hard numbers) once the CPS report comes out in early May and the legislature is called back into Special Session. Roughly $80 million has been cut from child welfare programs since 2010, according to Darlene Newsome, executive director of UMOM New Day Centers. AZ budget doesn't provide enough money for child safety, advocates say. An additional $3 million is an insult.
By way of comparison, the state tourism agency was given $2 million dollars to try to attract the NFL Pro Bowl in 2015. AZ state budget includes money to pursue 2015 Pro Bowl. This is in addition to the $2 million dollars the city of Glendale will get to pay security costs associated with next year's Super Bowl.
Maybe we should put all the kids in CPS care in NFL jerseys and claim they are with the tax-exempt NFL. Then our GOP-controlled legislature would be willing to give them a taxpayer subsidy.
There is an extra $2.5 million for the University of Arizona to help it start an accreditation process for a new veterinary school. Rep. T.J. Shope (R-Coolidge) acknowledged this falls short of the $4.2 million sought to actually establish the school. It's the thought that counts.
Oh, and the budget also includes something not sought by the "mythical moderate Republicans": An extra $900,000 to put inmates in private prisons. I kid you not. Arizona House Republicans agree to $9.24 billion budget deal.
One of the six rebels without a clue really stands out, our "mythical moderate Republican" Ethan Orr (R-Tucson).  You know how the media villagers always tell us that Tucson needs to have a Republican in the legislature so he/she can negotiate with our colonial overlords from the state of Maricopa? How did that work out? The cheese stands alone after the other five "mythical moderate Republicans" agreed to the budget deal.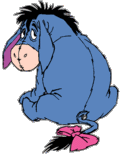 Timmeh Steller at the Arizona Daily Star continues his bromance with E.Orr today, reporting that "Orr's stand has renewed descriptions of him from local conservative Republicans as a "LegisTraitor," because he's bucking the party line. The clear implication is that E.Orr is a "moderate." That should keep the Jim Click advertising buys flowing to the Star.
One can argue that E.Orr has no more influence at the capitol than does the Democratic minority the GOP-friendly Arizona political media so readily dismisses. Our colonial overlords despise anyone who represents the blue colony of Tucson. Just ask The Republic's Doug MacEachern.
E.Orr would like you to believe that he took a principled stand in voting against the House budget along with all the Democrats — the only Republican to do so.
But before he took a vote where his vote did not matter (i.e., "safety vote"), he also voted against the amendments offered to restore funding to education and child welfare — you know, the very things for which the GOP-friendly Arizona political media assured us this group was making a stand.
Cheryl Cage, campaign manager for Dr. Randy Friese, E.Orr's Democratic opponent, was tracking yesterday's House votes and compiled this List of Proposed Amendments voted down by Rep. E.Orr and Republican House Members under HB2703; general appropriations:
1. Alston amendment – $2.2 million to restore funding to domestic violence services. Rep. Goodale was the sole Republican to vote for the amendment.
2. McCune-Davis Amendment: dealing with CPS funding.
3. Meyer floor amendment: additional monies to education public school funding.
4. Otondo – $5 million to state land department to decrease effect of wildfires.
5. Alston floor amendment: childcare subsidies.
6. Cardenas amendment: appropriates $500,000 for schools to apply for federal grants to identify kids in K-3 grades that are not reading proficient. Rep. Kavanagh is the sole Republican House member to vote for the amendment.
7. Campbell floor amendment: financial aid for higher education; appropriates $12.6 million for Arizonans to attend higher education. Campbell points out that while tuition rates have increased by 70% the Legislature has decreased financial aid for higher education by 42% over the last five years – the worst out of any state. Rep. Robson is the sole Republican House member to vote for the amendment.
8. Wheeler amendment: appropriates $15 million to the University of Arizona to Discovery and Innovation; biotech, space systems, etc. YEP… ETHAN'S PROUD TO BE A WILDCAT.
9. McCune-Davis #2 Amendment: funds CPS to get case load standards closer to national standards.
10. Mach amendment: $10 million to University system for performance funding.
11. Hale amendment: appropriates funding for the construction of a Supreme Court building to house the tribal court in the Navajo Nation. Republican members Mitchell, Townsend, Kwasman, and Brophy-McGee are the four Republicans that voted for the amendment.
12. Clinco amendment: $1 million funding for the state's Main Street Program, which benefits rural communities Rep. Clinco argues is being left behind as the state emerges out of the Great Recession. Rep. Livingston is the sole Republican House member to vote for the amendment.
13. McCune-Davis amendment: puts in $10 million to upgrade the Child's System the database system used by CPS – the current system is outdated and inefficient adding to the workload.
h/t Cheryl Cage