Don't say that I didn't warn you that Prop. 123 was just trading one lawsuit for another lawsuit(s).  The Prop 123 settlement still has to be agreed to by the Court.
State Treasurer Jeff DeWit has said that he or others may file a lawsuit to block Prop. 123. Proposition 123 could end 1 lawsuit, start another:
[If Prop. 123] passes, DeWit has said he expects another lawsuit, though not necessarily filed by him, against the ballot measure that voters will decide in a May 17 special election.
* * *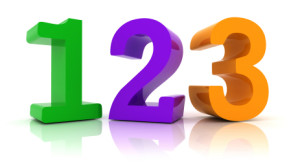 "I have a legal opinion that says Congress has to act," DeWit said. "As a constitutional officer, I have to abide by the legal opinions before me."
"I've never said I'm going to sue. I've said I expect there to be a lawsuit," he later said, noting that he is aware of at least two possible cases being considered from others.
* * *
[T]here are whispers of a separate case raising the issue of congressional approval and the modified Enabling Act.
Those challenges, which would be needed only if Prop. 123 passes, could bottle up money the schools expect during the current fiscal year, which ends June 30, said Chuck Essigs, director of governmental relations for the Arizona Association of School Business Officials.
That means a legal challenge, depending on when it was filed and if it included an order to hold up the extra funds while the case was considered, could quickly affect school-funding plans for the fall.
DeWit's legal opinion came in November from David Cantelme, a Phoenix professional liability lawyer who detailed the history of Arizona's land trust from its creation in 1910. Earlier court cases found that Arizona's duties were that "of a trustee and not simply the duties of a good business manager," Cantelme wrote.
He noted that Arizona began mismanaging the trust fund in 1915 through ill-advised agricultural loans that eventually drained millions from the fund.
In 1947, the Arizona Supreme Court acknowledged the problems other states had managing their land trusts were taking root in Arizona.
"It was not merely prophetic to anticipate that the legislature would submit to pressure groups and enact legislation encouraging and licensing the state treasurer, governor and secretary of state to invest the permanent funds in questionable investments, but rather it was a certainty that such attempts would be made," the court wrote.
* * *
Cantelme said [the passage of Prop. 102 in 1998] didn't pose a legal problem because the change was more restrictive on spending than what Congress had already approved. Washington wants states to preserve their trust funds in perpetuity, and Prop. 118 didn't threaten that, he said.
With Prop. 123, Cantelme said the proposed changes would spend more aggressively from the trust fund over 10 years than Congress permitted in 1999. To make that kind of change would require new congressional approval, he said.
Note: A Congressional Research Service report found "The 1999 (changes) authorize Arizona to specify in its Constitution how to make fund distributions," CRS wrote. "…Therefore, Prop 123, if implemented, would comply with the amendments' instruction that distributions be made according to Arizona's Constitution, which, in turn, would appear to make congressional action unnecessary." A CRS Report is not legally binding, and is often disregarded by the courts in statutory interpretation, particularly by those jurists who follow Justice Antonin Scalia's textualism approach. Supporters of Prop. 123 keep citing this CRS Report as if it is the final word; it is not.
Treasurer Jeff DeWit, as chairman of the state Board of Investment, has requested a formal legal opinion from the Attorney General as a CYA before that board acts in distributing any funds under Prop. 123. AZ Investment Board raises questions on Prop. 123 legality:
The state Board of Investment, headed by Proposition 123 foe Jeff DeWit, is raising new legal questions about whether it can give schools the extra money voters just approved.
In a letter Tuesday, DeWit, who as state treasurer is chairman of the board, is asking Attorney General Mark Brnovich whether the new formula for taking money out of the state land trust is legal. DeWit is repeating his contention that any change requires approval from Congress, which provided Arizona with the land in the first place.
* * *
[T]he request raises some new questions about not just the legality of the measure but the timing of the distribution — and even whether some public schools are eligible.
Brnovich does not have a lot of time to respond: The ballot measure specifically requires the treasurer to distribute a lump sum of nearly $260 million to schools by the end of June.
In his letter to Brnovich, DeWit points out that one lawsuit already has been filed in federal court seeking to have the increased funding declared illegal, given the absence of congressional action. He wants advice on whether his office can withdraw the money and give it out while that lawsuit is pending.
Along the same lines, DeWit said board members want to know if they will be personally liable if they go ahead and distribute the money and a court later declares the move illegal.
And there's an entirely new issue.
DeWit said the federal law that created Arizona and gave it 10 million acres of federal land to support schools, college and universities requires they "shall forever remain under the exclusive control" of the state.
He said that raises a question, since some of the funds will be distributed to charter schools. These are technically public schools, but under Arizona law can be operated by private, for-profit corporations.
What that may mean, said DeWit, is they are not under "exclusive government control."
If Brnovich finds that argument persuasive, the implications go beyond the Prop. 123 dollars. DeWit said charter schools already are getting some of the annual distribution of trust proceeds.
* * *
Deputy Treasurer Mark Swenson said the request for the opinion has nothing to do with DeWit's opposition to the measure. He pointed out that the vote by the board to seek legal advice was unanimous.
"The purpose of the legal opinion is to make sure that the Board of Investment does not have any liability if they go ahead and approve the authorization and the Treasurer's Office makes the distribution," he said.
In any event, the first lawsuit has already been filed, prematurely before the vote had even been certified. Phoenix man sues over Arizona Proposition 123:
With ballots still being counted, a Phoenix man [last] Wednesday filed a federal lawsuit challenging Proposition 123.
Michael Pierce filed the lawsuit alleging that the school-funding plan violates the Enabling Act, which set the rules for Arizona's land trust fund before it became a state. He alleges the state needs congressional approval to increase payments from the fund, a position that has divided state political and legal experts.
According to court documents, Pierce does not appear to be an attorney and is not being represented by an attorney. He did not immediately return calls seeking comment.
* * *
Pierce in his court filings appears to be attempting to overturn the election as much as the actual distribution of funds. He is asking the court to stop Secretary of State Michele Reagan from certifying the election results, essentially nullifying the entire election.
I'm confident this was not one of the lawsuits to which Treasurer Jeff DeWit was referring. The real lawsuits are yet to be filed. Stay tuned.