The New York Times breaks the Friday news dump story that embattled Health and Human Services Secretary Tom Price has resigned under pressure on Friday after racking up at least $400,000 in travel bills for chartered flights. Don't let the door hit you in the ass on your way out. Health Secretary Tom Price Resigns After Drawing Ire for Chartered Flights: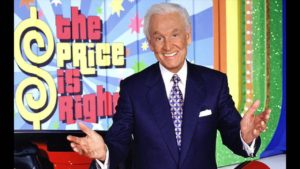 Already in trouble with Mr. Trump for months of unsuccessful efforts to repeal and replace President Barack Obama's health care program, Mr. Price failed to defuse the president's anger over his high-priced travel by agreeing to pay a portion of the cost and expressing "regret" for his actions.
In a statement, the White House said that Mr. Price "offered his resignation earlier today and the president accepted."
It said Mr. Trump will tap Don J. Wright of Virginia to serve as acting secretary at midnight Friday. Mr. Wright currently serves as the deputy assistant secretary for health and as director of the Office of Disease Prevention and Health Promotion.
Mr. Price's resignation came hours after Mr. Trump publicly dressed him down for the second time in a week and said he would decide whether to fire the secretary by the end of the day. "I'm not happy, O.K.?" the president told reporters before boarding a helicopter as he headed to his New Jersey golf club for the weekend. "I can tell you, I'm not happy."
Mr. Price's job was on the line ever since the first of a string of reports by Politico on Sept. 19 about his extensive use of charter aircraft. Mr. Trump has fumed privately and publicly about Mr. Price's actions, fearing that they undercut his promise to rid Washington of the sort of abuses that have soured the public on its political class. The president made clear on Friday that he also saw it as undermining his promise to save the government money, citing efforts to renegotiate contracts.
In a bid to assuage Mr. Trump, the secretary offered on Thursday to reimburse the government $51,887 of the $400,000 spent, which he said represented the cost of his own seat on the trips.
Yeah, sorry, but no! The charter planes were rented for you to travel, Secretary Price, and you cannot stick your staff and others traveling with you with the cost of their seat on these flights. You are responsible for the full cost to taxpayers, the whole enchilada.
The Trump administration is defending Price's use of military flights — which are more expensive — citing that the flights were pre-approved by the administration. That's another $550, 000 in military flights according to Politco.
Mr. Price, a career physician and former congressman who had long opposed Mr. Obama's Affordable Care Act, had been a point man on the drive to scrap the law. In July, Mr. Trump said he would fire Mr. Price if he did not get the votes for the legislation. "He better get them," Mr. Trump told an audiencewith Mr. Price at his side. "Otherwise, I'll say, 'Tom, you're fired.'"
He said it in a jocular fashion, and his audience at the time took it as a jest, but in fact the president has been privately fuming about Mr. Price over the unsuccessful efforts to pass health care legislation in the Senate.
Price should never have been nominated to a cabinet position nor confirmed by the GOP Senate when this corrupt congressman was already under investigation for using insider trading information.
A Wall Street Journal report said over the past four years the Georgia congressman Tom Price had traded more than $300,000 in shares in about 40 healthcare companies while pushing legislation in Congress that could influence the stock prices of those companies. Tom Price made 'brazen' stock trades while his committee was under scrutiny:
Price made dozens of health industry stock trades during a three-year investigation by the Securities and Exchange Commission that focused on the Ways and Means Committee, according to financial disclosure records he filed with the House of Representatives. The investigation was considered the first test of a law passed to ban members of Congress and their staffs from trading stock based on insider information.
Price was never a target of the federal investigation, which scrutinized a top Ways and Means staffer, and no charges were brought. But ethics experts say Price's personal trading, even during the thick of federal pressure on his committee, shows he was unconcerned about financial investments that could create an appearance of impropriety.
"He should have known better," Richard Painter, former White House chief ethics attorney under President George W. Bush and a professor at the University of Minnesota Law School said of Price's conduct during the SEC inquiry.
Tom Price was racking up over a million dollars in charter and military flights at taxpayer expense at the same time he was trying to repeal "Obamacare." Price has been more successful in the Trump administration's retaliatory sabotage of "Obamacare," which will continue unabated in his absence. This is the real scandal the media is overlooking. Here's how the Trump administration is hurting enrollment in Obamacare:
Here are a number of ways that the Trump administration is sabotaging Obamacare:
Slashed funding for enrollment groups. Earlier this month, The Post reported that navigator groups — organizations that work to enroll participants in Obamacare in states that don't operate their own insurance exchanges — would see sharp cuts to the funding they receive from the federal government. Some groups saw reductions of as much as 92 percent of what they'd received in the past, part of the administration's decision to cut funding overall by 41 percent.
The biggest cuts, we learned, were to groups in the South and the Midwest. Nebraska will lose 81 percent of its funding; Indiana, 82 percent; Louisiana, 80 percent. Among the populations targeted by navigator groups are young people, a population that tends to be much healthier on average, for perhaps obvious reasons. Thirty-five organizations in 21 states targeted young people specifically.
Cut funding for enrollment advertising. The administration announcedplans to cut its advertising budget for enrollment from $100 million to $10 million at the end of August — a 90 percent decrease. As Vox subsequently reported, a sharp decrease in advertising in Kentucky after that state elected a Republican governor led to a big drop-off in visits to the enrollment website in the state.
"Our analysis tells us that state-sponsored television advertising was a substantial driver of information-seeking behavior in Kentucky during open enrollment," a report on the cuts read, "a critical step to getting consumers to shop for plans, understand their eligibility for premium tax credits or Medicaid, and enroll in coverage."
Shutting down the enrollment website for hours a week. The open enrollment period for 2018 runs from Nov. 1 to Dec. 15, the critical period during which enrollment is encouraged. Last week it was revealed that for 12-hour blocks on several Sundays during that period, Healthcare.gov would be down for maintenance. The only Sunday on which the site isn't scheduled to be down from midnight to noon is on Dec. 10, the last Sunday of enrollment.
Halted participation in enrollment events. Talking Points Memo noted in August that a Latino group that had worked with the Department of Health and Human Services in past years to enroll people in Obamacare suddenly found itself shut out. While the administration of President Barack Obama had provided Spanish-language materials and sent surrogates to events to encourage enrollment, that stopped in 2017.
"We haven't had any of those discussions," the policy director of one group told TPM. "It almost completely stopped as soon as the new administration came in."
This week, a similar report from Mississippi. Vox's Dylan Scott learned that an organization in that state that had similarly worked with HHS in the past to put together events would not be receiving any such help from the federal agency in 2017. The Mississippi Health Advocacy Program had expected agency staff to participate in events aimed at encouraging enrollment across the state and, as recently as this month, had received confirmation that the partnership would move forward. Then, on Monday, it received notice that no HHS staff would be participating.
Asked for comment, a spokesman for HHS told Vox that as "Obamacare continues to collapse, HHS is carefully evaluating how we can best serve the American people who continue to be harmed by Obamacare's failures."
The [sabotage] measures above are likely to hurt enrollment numbers — helping to push Obamacare toward just such a point of failure.