Nearly 30 years ago Arizona began offering the ability for citizens to vote via an absentee ballot. In the decades since, the state has refined election laws to make voting easier for Arizonans. The majority of the state votes by mail. In the 2012 general election, 61% of Arizona voters cast an early ballot. By 2018, that number jumped to 79%. By 2020 that number was 88%.
This means Arizonans by and large leverage the Permanent Early Voting List (PEVL). The program will now be dubbed the Active Early Voting List (AEVL)  since Governor Ducey's signing of SB1485, a bill that removes voters registered for permanently receiving a mail-in ballot if they have not voted in the primary and general elections for two consecutive cycles. This potentially puts hundreds of thousands of votes at risk, arguably more for Democrats who see this as an assault on voting accessibility for Native Americans, Latinos, and African Americans.
In a year that has been defined thus far by anti-voter legislation in the wake of Trump's defeat in 2020, this bill is a dagger in the heart of Arizona's celebrated early voting system and comes amidst a reckless audit of Maricopa County's ballots. Let's be clear, this purge of PEVL isn't about election integrity, saving money, or keeping bamboo out of our ballots, this was because Democrats added 70,000+ voters to the Permanent Early Voting List last election cycle.
That's right. As was announced at Arizona Democrats' last State Committee Meeting, Democrats added 70,000 to 75,000 new voters on PEVL during the 2019 and 2020 cycle, beating Republicans in the effort. This PEVL trend poses a direct threat to GOP longevity in Arizona and places more pressure on in-person voter turnout for Republicans.
So with a shrinking pool of conservative-leaning voters to register in a state that is turning bluer and growing more diverse, PEVL was bound to be a prime target for Republicans. This tactic is really no different than Trump's grotesque efforts last year to undermine confidence in mail-in voting. The question now is what happens next and what can Democrats do strategically to ensure that votes aren't lost in the 2022 election and elections to come. Here are three solutions: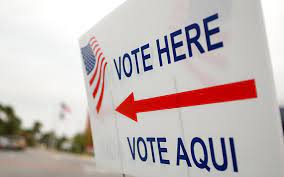 Shame the Suppressors: Midterm elections nearly always present challenges for the incumbent party, apathy being one of them. Nothing is sure to fire up base voters and folks on the sidelines more than a clear articulation of an overt threat to the right to vote. With a program like PEVL leveraged by nearly 90% of the state, this is a sound strategic rallying cry for Democrats as we enter the 2022 cycle. Democrats should spare no effort to run perennial ads hitting Republicans on their quest to suppress votes.
Continue to Sign Voters Up For PEVL: As previously mentioned, Democrats added some 70,000+ new voters to PEVL in the last cycle. By increasing the number of participants and ensuring that voters continue casting ballots in consecutive cycles, Democrats can help to head off the worst effects of this new legislation. It creates additional work for organizers and field teams, but it also promises to continue the trend of diminishing the Republican stronghold in Arizona. PEVL sign-up efforts can target registered Democrats not currently on the early voting list or Independents who may be persuaded to vote for Democrats. Democrats would do well to remember that attracting these unaffiliated voters, a true key to victory in our battleground state, is centric-focused messaging.

Photo from Teen Vogue

Win the State Legislature: The only reason abominations like SB1485 are allowed to become law is because Republicans retain control of the Arizona State Legislature and the Governorship. 2022 offers Democrats an opportunity to flip the legislature for the first time in 50+ years and to regain control of the Governor's Office, which has not been held by a Democrat since Janet Napolitano. Democrats need to gain only two State House seats and two State Senate seats to control the legislature. By winning the legislature and electing a Democratic Governor, efforts to subvert voting rights will cease to become law.
None of these solutions are easy feats but the alternatives are more of what we see now, flagrant violations of Arizona voters' ability to cast their ballots. The good news for Democrats is their avid volunteers and their committed partners throughout the state are determined to help them achieve these objectives.