ICYMI last week, the New York Times had this rather odd interview with "The Donald." He may see this presidential race as just another "Reality Show" and has no intentions of serving as president even if, God forbid, he were to win. Would Donald Trump Quit if He Wins the Election? He Doesn't Rule It Out:
The traditional goal of a presidential nominee is to win the presidency and then serve as president.
Donald J. Trump is not a traditional candidate for president.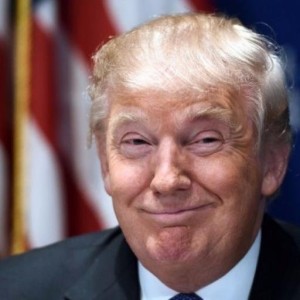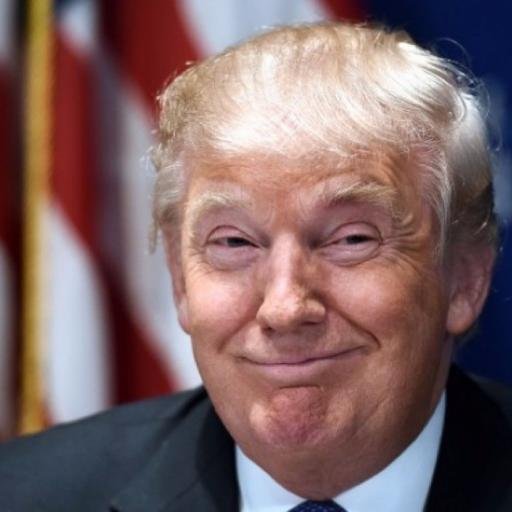 Presented in a recent interview with a scenario, floating around the political ether, in which the presumptive Republican nominee proves all the naysayers wrong, beats Hillary Clinton and wins the presidency, only to forgo the office as the ultimate walk-off winner, Mr. Trump flashed a mischievous smile.
"I'll let you know how I feel about it after it happens," he said minutes before leaving his Trump Tower office to fly to a campaign rally in New Hampshire.
It is, of course, entirely possible that Mr. Trump is playing coy to earn more news coverage. But the notion of the intensely competitive Mr. Trump's being more interested in winning the presidency than serving as president is not exactly a foreign concept to close observers of this presidential race.
Early in the contest, his rivals, Republican operatives and many reporters questioned the seriousness of his candidacy. His knack for creating controversy out of thin air (this week's edition: the Star of David Twitter post) and his inclination toward self-destructive comments did not instill confidence in a political culture that values on-message discipline in its candidates.
Those doubts dissipated after Mr. Trump vanquished his Republican opponents and locked up the nomination.
"I've actually done very well," Mr. Trump said. "We beat 18 people, right?"
But as the race has turned toward the general election and a majority of polls have shown Mr. Trump trailing Mrs. Clinton, speculation has again crept into political conversations in Washington, New York and elsewhere that Mr. Trump will seek an exit strategy before the election to avoid a humiliating loss.
Now he is refusing to rule out an even more dramatic departure, one that would let him avoid the grueling job of governing, return to his business and enjoy his now-permanent status as a news media celebrity.
Told of Mr. Trump's noncommittal comment, Stuart Stevens, a senior adviser to Mitt Romney in 2012 who has become one of Mr. Trump's most vocal critics, said that Mr. Trump was "a con man who is shocked his con hasn't been called" and that he was looking for an emergency exit.
"He has no sense of how to govern," Mr. Stevens said. "He can't even put together a campaign."
Even Mr. Trump's supporters acknowledge that his past campaigns had the air of a vanity tour. That impression lingers. A recent Trump news release promising "a speech regarding the election" prompted many reporters and political fortunetellers to predict a declaration of his departure. But just the fact that a routine news release prompted paroxysms of conjecture throughout the political universe suggested that, as Mr. Trump might say, "there's something going on."
* * *
On the off chance he actually is planning to back out, what would happen?
Alexander Keyssar, a historian at Harvard who is working on a book about the Electoral College, said the process of succession would depend on "the precise moment at which he said, 'Nah, never mind.'"
The party representatives who make up the Electoral College would suddenly have real power rather than a rubber stamp. If Mr. Trump bowed out after winning on Nov. 8 but before the electors met in each state to cast their ballots on Dec. 19, then the electors could have the opportunity to vote for another candidate, Professor Keyssar said.
A majority of the 538 electors would be Republicans, but they might not agree on the best alternative candidate. If no one won a majority of the electors, the contest between the top three vote-getters — one of whom would presumably be Mrs. Clinton — would go to the House of Representatives, where each state would be given one vote, while the Senate would select the vice president. House Republicans hold 33 states to the Democrats' 14, with three evenly split. It is unclear whether the vote would take place before or after newly elected representatives were seated.
U. S. Electoral College: 2016 Key Dates: By December 13, States must make final decisions in any controversies over the appointment of their electors at least six days before the meeting of the Electors on December 19, 2016. The Electors meet in their state and vote for President and Vice President on separate ballots on December 19.
(The current 114th Congress is presently scheduled to expire on January 3, 2017).
The Congress meets in joint session to count the electoral votes on January 6, 2017. (Congress may pass a law to change this date). The Vice President, as President of the Senate, presides over the count and announces the results of the Electoral College vote. The President of the Senate then declares which persons, if any, have been elected President and Vice President of the United States.
If no Presidential candidate wins 270 or more electoral votes, a majority, the 12th Amendment to the Constitution provides for the House of Representatives to decide the Presidential election. If necessary the House would elect the President by majority vote, choosing from the three candidates who received the greatest number of electoral votes. The vote would be taken by state, with each state having one vote.
If no Vice Presidential candidate wins 270 or more electoral votes, a majority, the 12th Amendment provides for the Senate to elect the Vice President. If necessary, the Senate would elect the Vice President by majority vote, choosing from the two candidates who received the greatest number of electoral votes. The vote would be taken by state, with each Senator having one vote.
Inauguration Day is January 20, 2017.
It is also unclear what would happen, Professor Keyssar said, if Mr. Trump bid adieu after the electoral votes were cast but before they were officially counted, per the 12th Amendment, by the president of the Senate before a joint session of Congress in January. And if Mr. Trump left after the votes were counted in Congress but before he was sworn in on Jan. 20, Professor Keyssar said the closest guidance would probably come from Section Three of the 20th Amendment: "If, at the time fixed for the beginning of the term of the president, the president-elect shall have died, the vice president-elect shall become president."
"Nothing like this has ever happened," Professor Keyssar said.
* * *
[T]he only person who could truly put any doubts to rest seemed instead to relish the idea of keeping everyone guessing, concluding the recent conversation with a you're-on-to-something grin and handshake across his cluttered desk.
"We'll do plenty of stories," Mr. Trump promised enigmatically. "O.K.?"
This makes Trump's selection of a vice president nominee all that more notable. If Trump is engaging in the classic bait-and-switch of a con man and the grifter that he is, a vote for Trump would actually be a vote for his VP nominee and a player to be named later who is not elected by the voters. (Not since President Gerald Ford and Vice President Nelson Rockefeller, both appointed after the resignations of Spiro Agnew and Richard Nixon — and never elected  by the voters — has this occurred). Why would anyone vote for a candidate who is suggesting with a wink and a nod that he may not serve if elected?
This is all just another "Reality Show" to this modern-day P.T. Barnum.