The U.S. economic response to the coronavirus pandemic has been entirely ass-backwards and is doomed to cause greater economic pain in coming months. It relied on antiquated state unemployment insurance systems that Republican states have specifically designed to be hard to use to dissuade the unemployed from filing for benefits to which they are entitled, and forcing businesses to apply for relief loans through the byzantine Small Business Administration system.
The U.S. should have done what most European countries have done, i.e., the government became the guarantor of payment of wages and business expenses to keep people employed and to keep businesses solvent during a government mandated lockdown. No need to file for unemployment, and no need to apply for relief loans, just direct payments through the employer.
The Atlantic reported, Denmark's Idea Could Help the World Avoid a Great Depression (excerpt):
Denmark's government agreed to cover the cost of employees' salaries at private companies as long as those companies do not fire people. If a company makes a notice saying that it has to either lay off 30 percent of their workers or fire at least 50 people, the state has agreed to take on 75 percent of workers' salaries, up to $3,288 per month. (This would preserve the income for all employees earning up to $52,400 per year.)
The philosophy here is that the government wants companies to preserve their relationship with their workers. It's going to be harder to have a strong recovery if companies have to spend time hiring back workers that have been fired. The plan will last for three months, after which point they hope things come back to normal.
Here, the government is paying companies for employees who are going home and not working. These workers are being paid a wage to do nothing. The government is saying: Lots of people are suddenly in danger of being fired. But if we have firing rounds, it will be very difficult to adapt later. This way, the company maintains their workforce under the crisis and people maintain their salaries. You are compensating people even though they have to go home.
To prevent the financial sector from shutting down, the state will guarantee 70 percent of new bank loans to companies. This will encourage more lending even in the case of more bankruptcies.
Also, people on unemployment benefits are put on pause. Typically, people have to go to meetings at job centers and make a certain number of job applications to receive jobless benefits. There are a lot of rules. But those rules are suspended for now. There are no requirements. The other part of the pause is that, while you can only be on unemployment benefits for two years in Denmark, people who pass that threshold will still receive benefits. Again, we are freezing everything.
Also, the state agreed to compensate companies for their fixed expenses, like rent and contract obligations, depending on their level of income loss. If they typically sell $1 million in a period, but now they can only sell $100,000, they lose 90 percent of their income. That will qualify them to receive large government help to cover fixed expenses.
Also, the spring payment of taxes for companies have been postponed until autumn, and all public employees will keep their salaries when sent home.
Why did the U.S. not do this? Because Republicans dismiss European countries as "socialists" and reject any good economic ideas from Europe in favor of their doctrinaire adherence to faith based supply-side "trickle down" economics, an entirely discredited and disproved economic theory which has caused massive wealth and income inequality in the U.S.
So the U.S. has forced workers into massive unemployment, and businesses into a loan system which has benefitted big corporations but leaves small and medium size businesses out in the cold, many of which will never reopen for business again. The government has set the table for an economic depression. It didn't have to be this way.
Another 2.44 million Americans filed for initial unemployment benefits last week, bringing the total number of people who lost their job so far during the coronavirus pandemic to almost 40 million:
The weekly figures, released Thursday by the Department of Labor, come amid a slew of bankruptcies and as more companies announce layoffs.
While the month of May still represents a staggering total of job losses, the number of unemployment benefit claims has been in gradual decline after hitting a peak of 6.8 million for the week ending March 28.
Continuing claims, or the number of people who are still filing for ongoing weekly benefits, is now at 25 million people, having hit a record 22.8 million for the week ending May 2.
"With a ninth straight week of new weekly jobless claims being counted in the millions, although at a lower level than before, one might be tempted to focus on the continuing decline," said Mark Hamrick, senior economic analyst for Bankrate. "But at 2.4 million new claims last week, this number of new claims alone is about equal to the population of the city of Houston, Texas."
State labor departments have been working since the beginning of the pandemic to clear their backlogs of jobless claims, after the surge in unemployment crashed systems that were ill prepared for such volume. Newly laid-off workers have overwhelmed unemployment offices in numerous states, leading to frustration and delays in applying for and receiving benefits.
While each state has its own story, the general themes revolve around budgets cut by state legislatures and starved by the federal government; and old, inefficient systems that can often create more work for applicants and processors.
America continues to face the worst labor market since the Great Depression, with the official unemployment figure already at over 20 million, representing a total loss of all jobs gained since the Great Recession.
The current unemployment rate of 14.7 percent is the worst since the height of the Great Depression, when it hit 24.9 percent.
There is little indication that the situation will improve in the short term, with concern growing that despite the gradual reopening of the economy and return to work, the proverbial "V-shaped" recovery may not materialize.
"I think the jobs numbers will be worse before they get better," Treasury Secretary Steven Mnuchin warned on Tuesday, during a joint appearance before the Senate banking committee with Federal Reserve Chairman Jerome Powell.
Powell, who has estimated that unemployment could reach 25 percent, has said the economy can only fully recover once there is a vaccine.
So government policies have created this Trump Depression. And what is the government's response to the economic crisis it has created?
Trump expresses opposition to extending unemployment benefits enacted in response to pandemic: President Trump on Tuesday privately expressed opposition to extending a weekly $600 boost in unemployment insurance for laid-off workers affected by the coronavirus pandemic. "Let them eat my MAGA swag."
And "the Grim Reaper of the Senate," "Moscow Mitch" McConnell vows end to enhanced unemployment benefits:
Mitch McConnell promised House Republicans on Wednesday that the beefed up unemployment benefits enacted earlier this spring "will not be in the next bill."
The Senate majority leader told the House GOP minority in an afternoon phone call that he is comfortable waiting to see how the nearly $3 trillion in coronavirus spending previously approved plays out before moving forward on the next relief legislation. And he told them the ultimate end-product won't look anything like House Democrats' $3 trillion package passed last week, according to a person briefed on the call.
The Republican mantra now is "We're reopen for business, so everybody back to work, you damn 'takers'!" (The enhanced unemployment benefits will expire at the end of July). Only there are no jobs to go back to for many Americans, and many more Americans are not comfortable returning to work where there are no safety standards and the coronavirus pandemic continues to spread unchecked.
From the New York Times: Several [Republican] states have warned workers that they risk losing their benefits if they refuse an offer to work. Federal rules enacted during the pandemic say that workers are not compelled to return to unsafe working conditions, but just what constitutes such conditions is not necessarily clear.
Republicans are more concerned with the "makers," businesses who want a "get out of jail free" card or rather a "license to kill" immunity from liability for their failure to enact appropriate safety measures for their workers, or even members of the general public.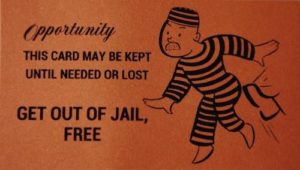 McConnell repeated his insistence that liability reform be included in the next round of legislation to minimize lawsuits. And he said the $600 weekly boost in unemployment benefits won't continue — a vow he hadn't previously made.
McConnell warned against trial lawyer "vultures" ready to file lawsuits and said Republicans are "going to have to clean up the Democrats' crazy policy that is paying people more to remain unemployed than they would earn if they went back to work," McConnell said.
The Post adds: "You can extend some assistance, but you don't want to pay people more unemployed than they'd make working. You should never make more than your actual wages," said Sen. Lindsey O. Graham (R-S.C.) Republicans have maintained that the higher benefit will give workers an incentive to stay at home rather than go to work, but eliminating the massive cash infusion could further depress demand amid fears consumers are already cutting back dramatically on spending.
This sniveling little shit just gives me incentive to make sure he is unemployed in November! (He'll be fine, there is always "wingnut welfare" waiting for these losers).
The remarks amount to a hardening of McConnell's position and a dismissal of House Democrats' priorities before talks even begin. But as McConnell praised House Republicans for holding firm against Speaker Nancy Pelosi's legislation and mocked her proxy voting plan, Senate Democrats were getting opposite instructions during a midday telephone conference call.
Economist Mark Zandi told Senate Democratic committee leaders that Congress needs to extend the beefed-up unemployment insurance and move "quickly" to send more aid to states and cities. Zandi said those governments are "teetering on the financial edge," according to a person on the call, and predicted many more jobs could be lost without quicker action.
And what about those state and local governments that are taking a dramatic hit to tax revenues, and will have to start laying off essential services — police, fire, sanitation, etc. — driving up unemployment? And states will have to make major budget cuts (public education is always the first cut) without federal aid. Just remember what Arizona did during the Great recession, which we still have yet to recover from.
McConnell seemed unmoved and said Congress needed to proceed "deliberately" on the next package.
Continued from The Post:
Trump also implored Senate Republicans to take their time on the next phase of coronavirus legislation to get it right — according to the officials, who spoke on the condition of anonymity to discuss a private conversation — mirroring the strategy of senior Republican leaders who have argued that lawmakers should hit pause before passing another massive rescue package.
"There may be some more needs out there," Sen. Kevin Cramer (R-N.D.) told reporters following the lunch. "After we get back, and after the next week when we get back, we'll take a look and see what we can, and keep focused on the things that are necessary and helpful."
House Minority Leader Kevin McCarthy (R-Calif.) also told reporters Tuesday morning that he "doesn't see the need right now" to negotiate with Democrats on new virus response legislation.
Just to be clear, the economy is in collapse, we have depression-level unemployment, but Republican leadership says "let's go on recess and maybe we'll take a look at it when we get back." If this was a business, they would all be told right now, "You're fired!"
Businesses are already filing for bankruptcy, and this will accelerate. A Wave of Small Business Closures Is on the Way. Can Washington Stop It? Do Republicans even care?
One of the great threats to the post-pandemic economy is becoming clear: Vast numbers of small and midsize businesses will close permanently during the crisis, causing millions of jobs to be lost.
The federal government moved with uncharacteristic speed to help those businesses — enacting the Paycheck Protection Program, with $669 billion allocated so far.
But there is a problem. The structure of the program is not particularly well suited to the type of crisis that millions of businesses face. The program may have bought businesses some time, but in its current shape it will not enable many of them to remain solvent long enough to emerge from the other side of the pandemic in some viable form.
It was intended to cover eight weeks' worth of expenses, of which 75 percent must apply to payroll, for firms with under 500 employees. Now it is looking likely that many businesses will face revenue shortfalls for many months.
For loans made under the program to be fully forgiven, an employer must maintain pre-crisis employment levels. Now it's clear many businesses will permanently shift to smaller staffing levels to remain viable, such as restaurants operating at partial capacity.
The program is technically available to companies that make a good-faith assertion that they need help to support operations. But it doesn't distinguish between firms with mild and temporary disruptions and those facing threat of permanent closure.
Moreover, the structure of the program, which provides a recipient with a Small Business Administration-backed loan that is then forgiven if certain conditions are met, could make some business owners reluctant to take advantage. They might fear that if they run afoul of the government's rules, they will have even more debt heaped on top of a failing enterprise.
The result: Many Jobs May Vanish Forever as Layoffs Mount:
Even as states begin to reopen for business, a further 2.4 million workers joined the nation's unemployment rolls last week, and there is growing concern among economists that many of the lost jobs are gone for good.
The Labor Department's report of new jobless claims, released Thursday, brought the total to 38.6 million since mid-March, when the coronavirus outbreak forced widespread shutdowns.
While workers and their employers have expressed optimism that most of the joblessness will be temporary, many who are studying the pandemic's impact are increasingly worried about the employment situation.
"I hate to say it, but this is going to take longer and look grimmer than we thought," Nicholas Bloom, an economist at Stanford University, said of the path to recovery.
Mr. Bloom is a co-author of an analysis that estimates 42 percent of recent layoffs will result in permanent job loss.
The precariousness of the path ahead was underscored Thursday by the Federal Reserve chair, Jerome H. Powell. "We are now experiencing a whole new level of uncertainty, as questions only the virus can answer complicate the outlook," he said in remarks for delivery at an online forum.
The economy that does come back is likely to look quite different from the one that closed. If social distancing rules become the new normal, causing thinner crowds in restaurants, theaters and stores, at sports arenas, and on airplanes, then fewer workers will be required.
Concerns about working in close quarters and too much social interaction could also accelerate the trend toward automation, some economists say.
New jobs are being created, mostly at low wages — for delivery drivers, warehouse workers and cleaners. But many more jobs will vanish.
One-Quarter of American Restaurants Won't Reopen, OpenTable Says: One in every four U.S. restaurants will go out of business due to the coronavirus quarantines that have battered the food-service industry, according to a forecast by OpenTable.
"I think we're in for a very long haul," Mr. Bloom at Stanford said.
Torsten Slok, chief economist for Deutsche Bank Securities, agreed that the government's latest report pointed to lasting job losses. Even with states reopening, "the hemorrhaging has continued," he said.
"I fear that maybe there is something more fundamental going on," particularly in occupations most affected by social distancing rules, Mr. Slok added. He expects the official jobless rate for May to approach 20 percent, up from the 14.7 percent reported by the Labor Department for April.
* * *
Nearly half of the states [Red States] have yet to provide the additional 13 weeks of unemployment insurance that the federal government has promised to those who exhausted their state benefits.
* * *
Small-business owners who were hoping the Paycheck Protection Program would enable them to keep their workers on the payroll contend the program is not operating as intended.
At the same time, the Congressional Budget Office warned that businesses able to use the Paycheck Protection Program might end up laying off workers when the program expires at the end of June.
* * *
Officials can lift stay-at-home and business restrictions, but then what happens? "There are lingering concerns about health, family situations, kids not in school, relatives who are sick and needing care," said Carl Tannenbaum, chief economist at Northern Trust. "There's going to be a very slow and gradual process of reopening and restoring employment beyond just a declaration from the statehouse or the county seat."
Remember, none of this had to be this way. This was a conscious policy choice to go this route by our government. We could have done what European governments did, but that road was deliberately not taken. Now we are facing the Trump Depression in addition to an unchecked coronavirus pandemic.
Rick Wilson was right: Everything Trump Touches Dies.
Our only road to recovery is to remove every Republican from office in November.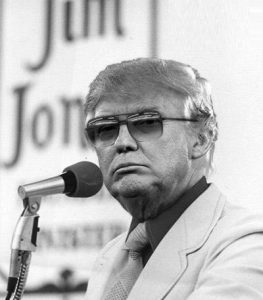 UPDATE: The death cult of Donald Trump has decreed that "we are not closing our country" if the U.S. is hit by a second wave of coronavirus infections. Trump says he won't close the country if second wave of coronavirus hits. He followed with gibberish:
"People say that's a very distinct possibility, it's standard," Trump said when asked about a second wave during a tour of a Ford factory in Michigan.
"We are going to put out the fires. We're not going to close the country," Trump said. "We can put out the fires. Whether it is an ember or a flame, we are going to put it out. But we are not closing our country."
Trump Translator: "You Takers will go to work and risk your lives for Wall Street!" Like the Soup Nazi: "No unemployment benefits for you!"
Axios adds: This strategy would be a reversal of the administration's previous support for stay-at-home orders, most notably by NIAID Director Anthony Fauci. Trump has frequently hedged on how long the country should remain closed.