I'm not sure how much of this to believe. The chattering class among the Beltway media villagers are alternatively reporting that Republican leaders are contemplating an intervention with Donald Trump to rescue his insane campaign and to staunch a catastrophe for the GOP, GOP reaches 'new level of panic' over Trump's candidacy, and exploring their options if Donald Trump drops out of the race. Senior GOP Officials Exploring Options if Trump Drops Out.
Let's look at scenario number one from the Washington Post: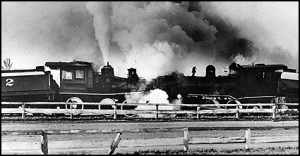 The Republican Party was in turmoil again Wednesday as party leaders, strategists and donors voiced increasing alarm about the flailing state of Donald Trump's candidacy and fears that the presidential nominee was damaging the party with an extraordinary week of self-inflicted mistakes, gratuitous attacks and missed opportunities.
Republican National Committee Chairman Reince Priebus was described as "very frustrated" and stressed by Trump's behavior over the past week, having run out of excuses to make on the nominee's behalf with donors and other party leaders, according to multiple people familiar with the events.
Meanwhile, Trump's top campaign advisers are failing to instill discipline on their candidate, who has spent the past days lunging from one controversy to another while seemingly skipping chances to go on the offensive against his Democratic opponent, Hillary Clinton.
"A new level of panic hit the street," said veteran operative Scott Reed, chief strategist for the U.S. Chamber of Commerce. "It's time for a serious reset."
Trump allies on Wednesday publicly urged the candidate to reboot, furious that he has allowed his confrontation with the parents of dead U.S. Army captain Humayun Khan to continue for nearly a week. They also are angry with Trump over his surprising refusal Tuesday in an interview with The Washington Post to endorse House Speaker Paul D. Ryan (R-Wis.) or Sen. John McCain (Ariz.) — two of the party's top elected officials — in their upcoming primary campaigns.
Former House speaker Newt Gingrich, one of Trump's most loyal defenders . . . said Trump has only a matter of weeks to reverse course. "Anybody who is horrified by Hillary should hope that Trump will take a deep breath and learn some new skills," he said. "He cannot win the presidency operating the way he is now. She can't be bad enough to elect him if he's determined to make this many mistakes.
* * *
Reports that senior Republicans were planning an intervention by Gingrich, former New York mayor Rudy Giuliani and other Trump loyalists to try to settle the candidate were dismissed by campaign chairman Paul Manafort. He told Fox News, "This is the first I'm hearing about that." He said the campaign is "focused," in "very good shape" and "moving forward."
Still, one GOP strategist familiar with the discussions underway suggested a more informal meeting might occur, if not with outsiders then with members of Trump's family, who have exerted the most influence on him at past moments of crisis.
"I think there's a lot of people talking about who they would get together. But it hasn't happened yet," said the strategist, who spoke on the condition of anonymity to describe the confidential discussions.
Friends and allies of Manafort disputed reports that the top adviser had given up on Trump, describing him as fully committed to waging a successful campaign. But they said Manafort has been frustrated by Trump's apparent lack of discipline on the stump and in his many media interviews.
"Paul has good influence with Donald," said Charlie Black, a longtime GOP strategist and former business partner of Manafort. "But he's Donald and he's going to operate stream of consciousness a lot of times. You just hope he'll have more days on message than days on consciousness."
* * *
A Republican consultant who is working on a number of Senate and gubernatorial races around the country says the situation is wreaking havoc.
"Every conversation you have with every campaign in America, the first question is: How do you deal with Trump?" It is a double-edged problem, having to distance from him without infuriating his supporters.
"The level of uncertainty with Trump just throws everyone off. It really hurts all of them," the consultant said. "The Republican Party to him is like any kind of real estate deal. It's all transactional. . . . He's willing to burn the house down."
Steve Duprey, another RNC member from New Hampshire and a confidant of McCain and Sen. Kelly Ayotte (N.H.), both of whom Trump attacked in The Washington Post interview, said Republican leaders are "pretty unhappy."
* * *
RNC chief Priebus has had multiple conversations with Trump and the Trump campaign, although none during the past 24 hours, but remains "very frustrated," according to a GOP strategist familiar with events.
OK then . . . now let's look at scenario number two from ABC News:
Republican officials are exploring how to handle a scenario that would be unthinkable in a normal election year: What would happen if the party's presidential nominee dropped out?
ABC News has learned that senior party officials are so frustrated — and confused — by Donald Trump's erratic behavior that they are exploring how to replace him on the ballot if he drops out.
So how would it work?
First, Trump would have to voluntarily exit the race. Officials say there is no mechanism for forcing him to withdraw his nomination. (Trump has not given any indications that he no longer wants to be his party's nominee.)
Then it would be up to the 168 members of the Republican National Committee to choose a successor, though the process is complicated.
One Republican legal expert has advised party officials that, for practical reasons, Trump would have to drop out by early September to give the party enough time to choose his replacement and get the next nominee's name on the ballot in enough states to win.
Here is what the RNC's bylaws say about filling a vacancy on a presidential ticket:
Rule No. 9: Filling Vacancies in Nominations
(a) The Republican National Committee is hereby authorized and empowered to fill any and all vacancies which may occur by reason of death, declination or otherwise of the Republican candidate for president of the United States or the Republican candidate for vice president of the United States, as nominated by the national convention, or the Republican National Committee may reconvene the national convention for the purpose of filling any such vacancies.
(b) In voting under this rule, the Republican National Committee members representing any state shall be entitled to cast the same number of votes as said state was entitled to cast at the national convention.
(c) In the event that the members of the Republican National Committee from any state shall not be in agreement in the casting of votes hereunder, the votes of such state shall be divided equally, including fractional votes, among the members of the Republican National Committee present or voting by proxy.
(d) No candidate shall be chosen to fill any such vacancy except upon receiving a majority of the votes entitled to be cast in the election.
Yeah, I don't see a megalomaniac naacissist dropping out of the race. And an intervention is not going to help. Donald Trump has no internal filters or impulse control. The slightest provocation sends him into free association attacks, even on a crying baby in his audience. The man is out of control, and cannot control himself.
As Greg Sargent analyzes, Republicans nominate a dangerously insane person to lead America, then panic when he proves he's dangerously insane.
Too bad, TeaPublicans. You dance with the one who brung ya. When Trump sets your house on fire and burns it down, you will be to blame.