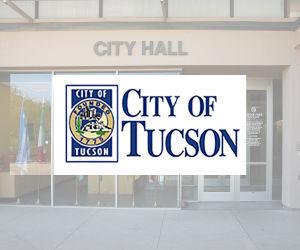 I posted about the local Republican Party's "mystery candidates" for Tucson City Council over the weekend. You read it here first.
The Pima County GOP was shamed into posting a bio piece this week on its web site. Get to know your Republican candidates for the Tucson City Council. I notice that there are no candidate speaking events presently listed on the calendar at the GOP web site.
The Arizona Daily Star finally took notice today, 3 from GOP running for Tucson City Council:
For the first time since 2009, the Republican Party has fielded a full slate of candidates for all three open Tucson City Council seats.
The candidates — Margaret Burkholder, Bill Hunt and Kelly Lawton — are so far uncontested in the Aug. 25 Republican primary election.
The group filed statements of organization and contracts to receive public campaign funding on Friday.
This is an election year for Wards 1, 2 and 4, and for the mayor. All three incumbent Democrats had previously filed their paperwork to run for reelection.
Burkholder is a math teacher at La Paloma Academy. She has served 10 years as a Vail School District governing board member, including two years as board president.
She seeks to challenge incumbent Democrat Shirley Scott in Ward 4. In that district, independent Derrick Espadas also is running.
Hunt is a senior principal engineer at Raytheon Missile Systems. He is a candidate in heavily Democratic Ward 1, seeking to challenge incumbent Democrat Regina Romero.
Lawton is the Tucson campus director at Embry-Riddle Aeronautical University. He hopes to challenge incumbent Democrat Paul Cunningham in Ward 2.
* * *
All three Republican candidates declined to return multiple phone calls for further comment.
Bill Beard, Pima County Republican Party Chairman, said the candidates will not comment on issues until after nominating petitions are filed.
Sorry, Dude. They became candidates when they filed statements of organization and contracts to receive public campaign funding on Friday, not when they submit their nominating petitions. They are supposed to be commenting on issues to Tucson voters now while they are out asking them for their signature. Oh wait, that's right, the Pima County GOP uses paid circulators to do this.
What, are these "mystery candidates" hiding from voters and the media in Dick Cheney's secret underground bunker until your paid circulators collect enough signatures to submit their petitions to the City Clerk?
There is something weird about this GOP "mystery candidate" strategy.