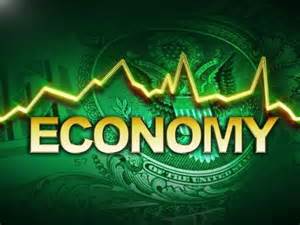 I have complained many times that our television "lamestream news media" no longer reports economic news, and long ago closed its foreign bureaus and ceased reporting international news.
Since most Americans, sadly, get their news from television news, this is a very bad thing indeed. Too many Americans may wake up to news soon that will elicit this response: "WTF? When did this happen? I never heard anything about this on the news!"
World economic news is about to overtake the American media's singular focus on  personal interest stories, weather, sports and entertainment. Wake up America, and start paying attention!
On Friday, the long overdue day of reckoning for China's overvalued "stock bubble" may have finally arrived. China has been engaging in the same speculative "casino capitalism" that brought down Wall Street in 2008. China's Market Selloff Accelerates – WSJ:
China's stock markets plunged Friday, a sharp turnaround after a year of strong gains, as investors start to question the sustainability of that breathless rally.
China's smaller Shenzhen market has fallen 20% from its recent peak, entering bear territory, while the Shanghai market has dropped nearly as much from its high earlier this month.
The Shanghai Composite Index became one of the best-performing markets globally last year after years of dismal performance. This year, it has been up as much as 60%, as local investors—cheered by a series of stimulus measures introduced by China's central bank last November—have borrowed a flood of cash from their brokerages to invest in the stock market. The benchmark hit its highest level since the global financial crisis on June 12.
But Investors have started to doubt the longevity of that stimulus-driven rally, and analysts are sounding louder warnings that China's market has reached unsustainable levels. A selloff over the past two weeks has taken a big bite out of earlier gains.
The Shanghai Composite Index fell 7.4% Friday to 4192.87, after a 13% loss last week.
The smaller Shenzhen Composite Index fell 7.9% at 2502.96 Friday, well off its record high of 3140.66 earlier this month.
The selling has been particularly dramatic among riskier startup stocks. The ChiNext Price Index closed down 8.9% at 2920.70, tumbling 27% from its record close of 3982.25 on June 3.
* * *
China's government has introduced new easing measures in the past couple of days: proposing to remove a cap on banks' loan-to-deposit ratio and injecting cash into the financial system. Still, some investors fret that those steps don't go far enough, and limit the likelihood of more potent measures, such as another cut to the amount of reserves banks are required to hold.
On Thursday, China's central bank injected cash in to the financial system for the first time in 10 weeks, and a day earlier the government proposed to amend a banking law to remove a loan-to-deposit cap for banks, which has limited the amount banks can lend. The central bank already has cut interest rates three times and the reserve-requirement ratio twice since late last year.
The New York Times adds, China Cuts Interest Rates After Market Plunge:
Acting a day after the Shanghai and Shenzhen stock markets plunged more than 7 percent, China's central bank cut interest rates on Saturday and reduced the reserves that certain banks must hold.
The two measures send a signal that the government may not be eager to see an abrupt end to a stock market rally that has seen prices more than double in the last 12 months. The rally has been underpinned by speculative trading heavily financed with borrowed money. Young, often poorly educated investors have been betting on further appreciation even as business managers, with more information on the true health of their companies, have reportedly been selling heavily.
"We think today's move is mainly driven by the government desire to support a bull market," Lan Shen and Shuang Ding, two economists at Standard Chartered, said in a statement on Saturday evening.
Keeping the stock market buoyant, through measures like the interest rate cut, could help the Chinese government sell part of its stakes in government-owned enterprises that have incurred huge debts.
Previous sharp drops in the stock markets this year have been quickly countered by optimistic statements in state-controlled media. But Saturday's moves, which included the fourth reduction in interest rates since last November, were unusual in so closely following a stock market nose-dive.
Yet both monetary policy moves on Saturday were carefully calibrated to limit their effect. China's economy has already begun to stabilize in recent weeks, and the People's Bank of China, the country's central bank, has been concerned that it not feed another round of speculative lending and borrowing.
But the central bank pointedly did not reduce the reserve requirement ratio for large banks, which represent more than half of the country's financial system.
The lower ratio and the reduced interest rates were to take effect on Sunday.
Economic measures like monthly surveys of corporate purchasing managers show that the Chinese economy remains fairly weak but is no longer deteriorating. A slide in housing prices that began in the spring of last year appears to have leveled off and even reversed in some cities.
This is a dangerous game that the stock market in China is playing. The odds are not good that China can avoid a fate similar to the collapse of Wall Street in 2008. The Chinese government is only buying time with its monetary measures. Where's Ben Bernake been hanging out these days, anyway?
The other economic catastrophe that is about to happen is Greece defaulting on its debt and possibly leaving the Eurozone. Last week was the deadline to work out a bailout agreement, which did not materialize. Greek Debt Crisis Intensifies as Extension Request Is Denied:
Europe's long standoff over Greece's debt moved into an unpredictable stage on Sunday, with tensions reaching their highest levels yet and the risk growing rapidly that Greece could crash out of the European currency.
On Saturday, eurozone finance ministers meeting in Brussels rejected Greece's request to extend its existing bailout program past a Tuesday deadline. Greece wanted the extension so it could hold a national referendum on July 5 to let voters decide whether the country should accept bailout aid under terms that the government of Prime Minister Alexis Tsipras bitterly opposes.
Then, early Sunday morning, lawmakers in Athens voted to go forward with the referendum, after a day on which many Greeks lined up at cash machines to withdraw money from banks out of concern that a fresh financial crisis could be at hand.
Addressing Parliament before the vote, Mr. Tsipras defended his decision to call a plebiscite, saying it would "honor the sovereignty of our people," and called on Greeks to say a "big 'no' to the ultimatum," referring to the creditors' proposal for a deal. He added that his government would "respect the outcome, whatever it is."
After five months of grinding negotiations, Mr. Tsipras's surprise referendum gambit — announced early Saturday morning on national television while many ordinary citizens were asleep — left unclear whether he was seeking a final bit of leverage for a last-minute deal or was essentially calling an end to the negotiations.
Negotiators in Brussels had been racing the clock — with five emergency meetings in the last 10 days — to reach a deal by the end of the day Tuesday, when the European part of the current bailout program for Greece expires.
At the conclusion of the meeting on Saturday, the so-called Eurogroup, in a statement, said the end of the current program "will require measures by the Greek authorities" to "safeguard stability of the Greek financial system" in what amounted to a thinly veiled reference to the need for Athens to plan imposing capital controls to stem the flight of deposits.
Greece is rapidly running out of money and has been negotiating over a remaining installment of 7.2 billion euros, or about $8 billion, so that Athens can avoid defaulting on some of its debt, including a payment of €1.6 billion due on Tuesday to the International Monetary Fund.
* * *
Mr. Tsipras, who was elected this year on a platform of challenging the austerity policies that have defined the European response to seven years of economic trouble, has resisted some of the demands for additional cuts and accused the creditors — the eurozone countries, the European Central Bank and the International Monetary Fund — of humiliating the Greek people and imposing excessive hardship.
Advertisement
Continue reading the main story
Uncertainties now abound in Brussels, Athens and the other European capitals, where leaders were weighing the costs of making last-minute concessions to Greece or possibly risk Greece becoming the first country to abandon the euro currency.
Among the most pressing issues is the health of the Greek banking system — and in particular whether the European Central Bank will continue to prop it up in the face of huge withdrawals.
* * *
An expiration of the European part of the current bailout program would leave Greece unable to tap the €7.2 billion remaining in the rescue package. And it would almost certainly guarantee that Greece would default on the coming I.M.F. payment.
On the streets of Athens on Saturday, despite the lines at cash machines, there was no sign of any panic. Several people said they feared that the government might impose capital controls on Monday, restricting how much money they could withdraw from their bank accounts and leaving them unable to meet expenses.
* * *
Now the question is whether Mr. Tsipras and other European leaders can still negotiate as the clocks tick despite the deep distrust that has developed.
The late news on Sunday, Greece Will Close Banks to Stem Flood of Withdrawals:
Greece will keep its banks closed on Monday and place restrictions on the withdrawal and transfer of money, Prime Minister Alexis Tsipras said in a televised address on Sunday night, as Athens tries to avert a financial collapse.
The government's decision to close banks temporarily and impose other so-called capital controls — and to keep the stock market closed on Monday — came hours after the European Central Bank said it would not expand an emergency loan program that has been propping up Greek banks in recent weeks while the government was trying to reach a new debt deal with international creditors.
The debt negotiations broke down over the weekend after Mr. Tsipras said he would let the Greek people decide whether to accept the creditors' latest offer. That referendum vote is to be held next Sunday, after the current bailout program will have expired.
Mr. Tsipras in his televised address criticized Eurozone finance ministers for refusing to extend Greece's loan program, a decision that in turn prompted the the European Central Bank to decline to increase its emergency loans to Greek banks.
"It is clearer than ever that this decision has no other goal apart from blackmailing the Greek people and obstructing the smooth democratic procedure of the referendum," he said.
* * *
A banking official said the tentative plan was to keep Greek banks closed at least a week.
There is still a chance that Greece and its creditors — the European Central Bank, the International Monetary Fund and the other eurozone countries — can come to terms before its current bailout program expires on Tuesday. On Sunday, the European Commission and I.M.F. issued statements indicating the door to further discussions might still be ajar.
And in Washington, the White House issued a statement saying that President Obama and the Chancellor Angela Merkel of Germany had spoken by phone Sunday. "The two leaders agreed that it was critically important to make every effort to return to a path that will allow Greece to resume reforms and growth within the eurozone,'' the White House statement said.
But the European Central Bank, for its part, declined on Sunday to raise the limit on its emergency funding for Greek banks — a level currently said by banking officials and analysts to be around 89 billion euros, or about $100 billion — even though businesses and consumers have withdrawn billions of euros in recent weeks.
* * *
Because European officials said on Saturday that Greece's €240 billion bailout program would not be extended, the big question had been whether the central bank's president, Mario Draghi, would continue financing the country's depleted banks.
* * *
If Athens and its creditors do not resume talks before Tuesday, the promise of European support for Greece may no longer be on the table.
The New York Times reported the other day, If Greece Defaults, Imagine Argentina, but Much Worse. This is a really bad thing.
I cannot see Greek voters approving what they view as extortionary austerity measures by Europeans designed to humiliate the Greek people. The referendum next Sunday is likely to result in rejection of the EU plan, and set up the default of Greece's debt. Things are about to get interesting.
I would recommend that you start watching PBS's "World" channel news. It is a free digital  broadcast channel. World is superior to any of the major television networks.