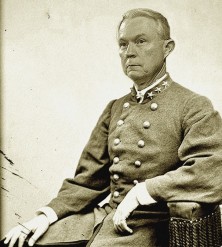 Last summer we witnessed one of the more truly bizarre incidents in American history, President Donald Trump belittling and berating his Confederate Attorney General Jefferson Beauregard Sessions III — his earliest and most loyal supporter — for having recused himself from the Russia investigation by the Department of Justice and the FBI because of his undisclosed contacts with the Russian ambassador during the campaign, leading to Assistant Attorney General Rod Rosenstein appointing Special Counsel Robert Mueller.
For some reason, Trump appears to believe that the Department of Justice is his personal law firm, and that the Attorney General is his consigliere whose duty it is to protect the president from any legal investigations, and to pursue his political opponents with retaliatory prosecutions. This is what authoritarian tin horn dictators from banana republics do.
This is America: the independence of federal law enforcement from interference by the office of the president is sacrosanct.
Trump's goal was to make life so miserable for Jeff Sessions that he would feel compelled to resign, since it would not look good to fire him after having fired FBI Director James Comey.  Sessions did offer his resignation, but Trump refused his resignation. Sessions offered to resign before Trump's trip abroad:
Attorney General Jeff Sessions offered his resignation to President Donald Trump amid Trump's rising frustration with the series of events that culminated in the appointment of a special counsel to investigate his campaign's contacts with Russian officials during last year's election.
Trump ultimately refused Sessions' offer, which came just before Trump embarked on his first international trip in late May, according to a person who regularly speaks with Sessions.
Trump later demanded Sessions' resignation, but he decided not to accept it at the urging of White House advisers.
Sessions has sought to get back in the president's good graces by pursuing policies he favors, and the Twitter-troll-in-chief quieted down his bizarre belittling and berating of his Attorney General on Twitter.
But after a busy week last week for the Special Counsel racking up plea deals and filing criminal indictments against multiple persons in the Russia investigation, Trump is now in a panic.
Steve Benen reports this unfolding story. Trump lashes out at Sessions, calls latest moves 'disgraceful':
The House Republicans' "Nunes memo" is now little more than a punch-line to a sad joke. The document was intended to help Donald Trump and his political operation, but it actually left the president and other Republicans worse off than they were before. Assorted GOP partisans predicted the document would dramatically alter the political landscape, but its relevance quickly evaporated.
And yet, Trump World isn't quite ready to let it go. Attorney General Jeff Sessions announced Tuesday that the Justice Department's inspector general will examine the Republican memo's claims, exploring whether there were any abuses in surveillance of those in Trump's orbit.
This seems wildly unnecessary since the Nunes memo presented no credible proof of wrongdoing, but for Donald Trump, the IG's investigation isn't nearly enough. Here was [Wednesday] morning's odd presidential missive:
There are actually a few interesting aspects to this. The first is, Trump is pointing to "massive" FISA abuses that do not appear to exist. He clearly wants to believe those abuses are real, but what the president chooses to accept as fact and actual facts are often very different.
Second, it's true that the Justice Department's IG, Michael Horowitz, took office in 2012, but Trump's apparent belief that only Republican officials can be trusted within the executive branch is impossible to take seriously.
Third, the frequency with which this president expects the Justice Department to go after his perceived political adversaries would be a genuine national scandal in a normal administration.
And finally, there's poor Jeff Sessions, who keeps looking for ways to make Trump happy, but who just can't seem to satisfy his erratic boss. As TPM's Josh Marshall put it this morning, "Jeff Sessions is the dog Trump kicks when he's frustrated about how things are going at work."
Remember, the president reportedly threw an Oval Office tantrum in the spring, in which he called Sessions an "idiot," in part because he wanted the attorney general to protect him from the Russia scandal, which became impossible when Sessions recused himself.
In the months that followed, Trump's frustrations with the Alabama Republican didn't fade. In September, the president hosted a dinner with conservative leaders, and when the conversation turned to Sessions, the president's comments were "dripping with venom." It was just one of many incidents in which Trump blasted his attorney general.
And now the president wants the public to know he considers the attorney general's latest efforts "DISGRACEFUL!" If Jeff Sessions thought his loyalty to Trump would be rewarded, he now knows better.
Trump's kicked dog defended himself against the Twitter-troll-in-chief's renewed Twitter tirade. Sessions defends himself after Trump bashed him on Twitter:
Attorney General Jeff Sessions appeared to rebuff criticism from Donald Trump on Wednesday, vowing to do his job with "integrity and honor" after the president said it was "disgraceful" that Sessions asked an internal watchdog to investigate Republicans' claims of inappropriate behavior by FBI agents.
* * *
In an unusual public response that did not mention Trump by name, Sessions rejected the attack.
"We have initiated the appropriate process that will ensure complaints against this Department will be fully and fairly acted upon if necessary," Sessions said in a statement. "As long as I am the Attorney General, I will continue to discharge my duties with integrity and honor, and this Department will continue to do its work in a fair and impartial manner according to the law and Constitution."
* * *
Despite Trump's suggestion that Inspector General Horowitz is an "Obama guy," Horowitz has been appointed to roles by presidents of both parties. He held Justice Department positions under four presidents: George H.W. Bush, Bill Clinton, George W. Bush and Obama, who appointed him inspector general in 2012.
* * *
One prominent GOP lawmaker rebuffed Trump's criticism on Wednesday.
"I have had a number of interactions with Inspector General Horowitz, including as recently as earlier this month," said House Oversight Committee Chairman Trey Gowdy (R-S.C.). "He has been fair, fact-centric, and appropriately confidential with his work."
Jamil Jaffer, an attorney in the Justice Department and at the White House counsel's office under President George W. Bush, called Trump's tweet "unproductive" and said the inspector general was the right person to investigate concerns about the surveillance process.
* * *
It's unclear what Trump meant in his tweet about Horowitz's team being "late" with a report on alleged political bias in the investigation into Hillary Clinton's email server and related decisions made before the 2016 election. Horowitz said in November that it would likely be completed by March or April, a time frame consistent with what officials suggested for much of last year.
There's no indication what stage Horowitz is at with his review of the surveillance issues. It seems unlikely those matters could be thoroughly investigated by his office in time to be part of the upcoming report.
Last night the Attorney General strode into a high-end Washington restaurant across the street from the Trump Hotel to dine with his deputy Rod Rosenstein and the Solicitor General Noel Francisco.
As Axios.com says, "The symbolism was unmistakable: the three top ranking officials in the Justice Department appearing together in a show of solidarity on the same day Trump is publicly and privately raging about Sessions." (They denied this was their intent, purely coincidence. Sure it was. Hence the photo.)
Trump is only digging his abuse of power and obstruction of justice hole deeper. Mueller investigation examining Trump's apparent efforts to oust Sessions in July:
Special counsel Robert S. Mueller III has been investigating a period of time last summer when President Trump seemed determined to drive Attorney General Jeff Sessions from his job, according to people familiar with the matter who said that a key area of interest for the inquiry is whether those efforts were part of a months-long pattern of attempted obstruction of justice.
In recent months, Mueller's team has questioned witnesses in detail about Trump's private comments and state of mind in late July and early August of last year, around the time he issued a series of tweets belittling his "beleaguered" attorney general, these people said. The thrust of the questions was to determine whether the president's goal was to oust Sessions in order to pick a replacement who would exercise control over the investigation into possible coordination between Russia and Trump associates during the 2016 election, these people said.
* * *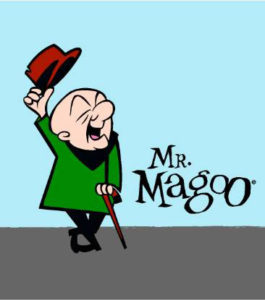 Behind the scenes, Trump has derisively referred to Sessions as "Mr. Magoo," a cartoon character who is elderly, myopic and bumbling, according to people with whom he has spoken. Trump has told associates that he has hired the best lawyers for his entire life [there's a whopper], but is stuck with Sessions, who is not defending him and is not sufficiently loyal.
While Sessions has told associates he had been wounded by the attacks, he has also insisted he's not going to resign, so the cold war continues.
On the anniversary of Sessions's confirmation earlier this month, senior aides decided to buy Sessions a bulletproof vest with his name emblazoned on it as a gift, according to a person familiar with the matter.
While there is a soap-opera element to the drama between the country's chief executive and chief law enforcement officer, Mueller apparently has decided there are significant issues at stake for the probe into whether the president or others in the White House sought to obstruct justice, according to the people familiar with the matter.
The New York Times has previously reported that Mueller was examining Trump's efforts in the spring of 2017 to fire Sessions. People familiar with the probe said the special counsel is also examining the period in late July in which the president sought to publicly shame the attorney general into quitting.
* * *
In mid-July, Trump started escalating his public criticisms of Sessions, including angry tweets. Around that time, according to people familiar with internal White House discussions, the president discussed firing Sessions or forcing him out of the Justice Department. Those discussions are of particular interest to Mueller's investigators, as they seek to determine the president's intentions, according to a person familiar with the probe.
At the time, a White House adviser told a Washington Post reporter that Trump was "stunned" that Sessions had not yet quit. The president, this adviser added, had been hoping the attorney general would be so embarrassed by Trump's scathing comments that he would leave.
Trump in this period also ordered his then-chief of staff, Reince Priebus, to get a resignation letter from Sessions. It was not his first request for such a letter, but Priebus hesitated, declining to make the request outright. Conservatives rallied to Sessions's defense, particularly in Congress, and Trump backed down.
Every Cabinet official can be fired by the president at any time for any reason. If Mueller's team sought to make Trump's efforts to oust the attorney general part of a pattern of attempted obstruction, it would have to offer evidence showing he had a corrupt motive in doing so — such as changing the direction of the Russia probe.
Trump's Wednesday criticism seemed to have another intended target at the Justice Department — Inspector General Michael E. Horowitz. For more than a year, his office has been investigating how the Justice Department and the FBI handled the 2016 probe of Hillary Clinton's use of a private email server when she was secretary of state. His findings are expected to be made public soon.
Trump's comments Wednesday seemed to serve a dual purpose — attack Sessions, and urge Horowitz to speed up the release of his findings.
Trump's latest tirade against Sessions is just another element of the Special Counsel's investigation.