E. Jean Carroll, the former advice columnist for Elle magazine from 1993 through 2019 ("Ask E. Jean" column), is back in the news this past week.
On June 21, 2019, eleven days before the announced publishing of her new book What Do We Need Men For?: A Modest Proposal, Carroll wrote in New York magazine that Donald Trump sexually assaulted her in the fall of 1995 or the spring of 1996 in a Bergdorf Goodman store in New York City.
The essay was part of an excerpt of Carroll's book What Do We Need Men For? A Modest Proposal, which was published on July 2, 2019. The White House and Trump denied the allegation. Trump later denied the accusation in an interview with The Hill and Caroll subsequently sued for defamation in New York.
In January, Carroll and her attorneys sought discovery from Donald Trump, including a DNA sample, raising the specter of Monica Lewinsky and the infamous blue dress: "attorneys for Carroll served an attorney for Trump with papers requesting a sample of his DNA to compare with male genetic material found on the black Donna Karan dress Carroll says she wore during the alleged encounter at Bergdorf's."
Last week, a New York state Supreme Court judge denied Donald Trump's effort to delay the proceedings in the defamation lawsuit filed against him by longtime magazine columnist E. Jean Carroll, a move that allows her to pursue his DNA sample in an effort to prove claims he sexually assaulted her in the 1990s. Judge rules E. Jean Carroll can continue to seek Trump's DNA in defamation suit:
In her ruling, Justice Verna Saunders wrote that a recent Supreme Court decision regarding Manhattan District Attorney Cy Vance's subpoena for Trump's financial records demonstrates that a state court can exercise jurisdiction over a sitting President, meaning Carroll's case against Trump should be allowed to proceed.
"This court construes the holding in Vance applicable to all state court proceedings in which a sitting President is involved, including those involving his or her unofficial/personal conduct," the judge wrote.
On Monday, the judge approved the discovery order. 'Obviously Required to Provide It': Trump Given Deadlines to Produce DNA in E. Jean Carroll's Defamation Lawsuit:
President Donald Trump was given a series of deadlines to produce his DNA and other evidence as part of mandatory discovery in an ongoing defamation lawsuit on Monday.
E. Jean Carroll is an author and Elle advice columnist who accused the 45th president of raping her [attempted rape] sometime in late 1995 or early 1996. She initially made that accusation—one of over 20 sexual assault allegations against Trump—during the summer of 2019. Trump later denied the accusation in an interview with The Hill and Caroll subsequently sued for defamation in New York.
A letter sent by Carroll's attorneys notes that prior deadlines for the production of the DNA evidence were put on hold by an appeals court pending the outcome of a decision in a similar case filed by former Apprentice contestant Summer Zervos–who alleged that Trump sexually assaulted her in 2007.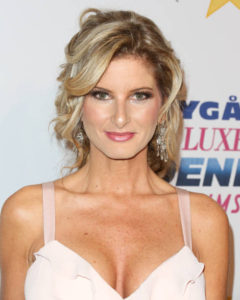 In March, "A New York appeals court on Thursday rejected President Trump's argument that the Constitution makes him immune from state lawsuits, clearing the way for a defamation suit from a former contestant on "The Apprentice" who has said Mr. Trump groped her." Trump Can Be Sued for Defamation by Summer Zervos, 'Apprentice' Contestant, Court Rules. "The current sitting president attempts to shield himself from consequences for his alleged unofficial misconduct by relying upon the constitutional protection of the presidency," Justice Dianne T. Renwick wrote for the majority. "We reject defendant President Trump's argument."
"As a result of that decision, the relevant deadlines in the Court's Preliminary Conference Order dated December 12, 2020 are no longer 'temporarily stayed," the letter sent to Trump attorney Marc Kasowitz notes. "This letter sets forth our understanding of the current status of this case and discovery in this case as a result of the Court's recent decision."
The appeals court previously pushed back the relevant discovery deadlines for a period comprising "the amount of time from January 31 [2020] to the date of the Court's decision on Defendant's motion to stay, plus five business days."
Trump's defense team had requested the temporary hold, but on August 7 the New York Supreme Court said the hold should expire before then.
Justice Verna Saunders determined that a recent landmark U.S. Supreme Court ruling had forced the state court's hand to decide in favor of the plaintiff. That ruling was the result of a subpoena for the 45th president's financial records filed by Manhattan District Attorney Cyrus Vance.
"This court construes the holding in Vance applicable to all state court proceedings in which a sitting President is involved, including those involving his or her unofficial/personal conduct," Saunders wrote.
"We are now eager to move forward with discovery so that we can prove that Donald Trump defamed E. Jean Carroll when he lied about her in connection with her brave decision to tell the truth about the fact that Donald Trump had sexually assaulted her," Caroll's attorney Roberta Kaplan said last week.
The upshot of the state court's ruling is that the parties in the defamation lawsuit will now commence with discovery–while still more or less abiding by the original time frame for the pause.
Since the stay was extinguished on August 7, 2020, discovery production must now be back on track by August 14, 2020 because that's when the "five business days" requirement is up. Trump could, however, appeal the state supreme court's August 7 ruling.
"[Trump's] deadline to respond to [Carroll's] Second Set of Document Requests (originally January 30, 2020) is now August 14, 2020, and the date set by [Carroll's] First Notice to Submit to Physical Examination (originally March 2, 2020) is now September 15, 2020," Kaplan wrote on Monday. "We can be flexible with respect to the location and method for obtaining [Trump's] DNA sample in order to accommodate security needs or other issues. Please let us know if you would like to discuss."
The Letter also rubs Trump's nose in the Vance decision:
Because the United States Supreme Court has made it clear that Presidents are not exempt from giving testimony in civil cases, we fully expect that Defendant will testify in a timely manner. President Clinton made time to testify under oath about allegations of sexual harassment, and so President Trump can surely make time to testify about allegations of sexual assault and defamation. His testimony about what he did (and what he said) will strike to the very heart of the case and offer evidence that cannot be obtained from any other sources. He is obviously required to provide it.
"We are hopeful that [Trump] now recognizes, as did Judge Saunders, that Trump v. Vanceleaves no doubt that his claim to presidential immunity necessarily fails," the letter concludes. "If you intend to appeal Judge Saunders' decision to the First Department, however, please let us know when you would like to meet and confer about such an appeal."
The Vance decision is likely to breath new life into the claims filed by the other women who have accused Donald Trump of sexual harassment and sexual assault. This is an unexpected benefit of the Vance decision, which is focused on the financial crimes of the Trump crime family.
Donald Trump may finally face accountability after a lifetime of getting away with a life of crime.
Trump enabler Vice President Mike Pence is in Arizona today. Maybe reporters should ask him how he can defend a man credibly accused by multiple women of sexual assault. E.J. Montini of The Arizona Republic makes this point today, VP Mike Pence brings his 'Ignore the Adultery (and Other Sins)' tour to Arizona:
In the 1990s, when Vice President Mike Pence was a radio talk show host in Indiana, he'd argue that religious faith and moral character were essential to leadership.
Of course, this was before his sold his soul to a serial adulterer who has gleefully violated just about all of the other commandments as well.
Pence is in the Valley on Tuesday to drum up support for the philanderer in chief in the upcoming election, helping to launch what is being called a "Latter-day Saints for Trump" coalition.
I'm sure that Pence and the political sycophants accompanying him will somehow try to sell LDS voters on the "moral" leadership of Trump.
A president for whom factcheckers at The Washington Post have documented 20,000 false and misleading statements. Including some about the coronavirus that no doubt have had deadly consequences.
A man who is more covetous of power, money and fame that perhaps anyone on earth.
A man caught up in a fraudulent schemes like his "university," which have harmed thousands and cost millions to settle lawsuits.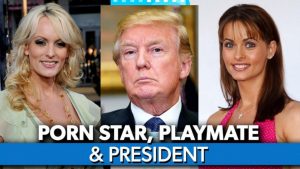 A man accused of sexual harassment or assault by more than [two] dozen women.
A man who cheated on his first wife with his second, and who, according to The Wall Street Journal, cheated on his third with a porn star only a few months after his youngest son was born.
Then paid the woman $130,000 to keep quiet.
A few words from Pre-Trump Pence
What would Mike Pence have said about all that before making his deal with the devil?
Let's review.
Pre-Trump Pence once wrote, "Throughout our history, we have seen the presidency as the repository of all of our highest hopes and ideals and values. To demand less is to do an injustice to the blood that bought our freedoms."
Pre-Trump Pence wanted Bill Clinton removed from office for an affair with an intern.
Pre-Trump Pence said on his radio show:
"I mean, is adultery no longer a big deal in Indiana and in America? I'd just love to know your thoughts because I for one believe that the seventh commandment contained in the Ten Commandments is still a big deal. I maintain that other than promises that we make of fidelity in our faith, the promises that we make to our spouses and to our children, the promises that we make in churches and in synagogues and marriage ceremonies around this, it's the most important promise you'll ever make. And holding people accountable to those promises and holding people accountable to respecting the promises that other people make, I, to me, what could possibly be a bigger deal than that in this country?"
For Post-Trump Pence, that would be keeping his job.
Mikey is wondering whether he will still have a job by the end of this month. He is looking over his shoulder for that ambitious woman who wants his job, former governor and U.N. ambassador Nikki Haley. He will do and say anything to keep his job.