I've told you earlier about how Donald Trump, Jr. and his fellow "deplorables" in Congress and the conservative media have turned to an online campaign in quest to unmask the Ukraine whistleblower:
Tweets on Wednesday by Donald Trump Jr. capped more than a month of efforts by President Trump's allies to surface the supposed name of a whistleblower whose complaint about a July 25 phone call led to the House's impeachment inquiry.
[T]he supposed name of the whistleblower has been circulating in conservative corners of social media since at least Oct. 3, culminating in Trump Jr.'s Wednesday morning retweet of a Breitbart News article that named an individual. During one 24-hour period last week, the CIA officer's name was mentioned in more than 150,000 tweets.
The same officer has also been the subject of an advertising campaign on Facebook, financed by, among others, a North Carolina businessman whose Facebook page is aimed at Christian users. The ads, in which the supposed name of the whistleblower appeared, were viewed several hundred thousand times before Facebook removed them Wednesday in response to a query from The Post.
The campaign on social media to out the whistleblower, who has legal protection from retaliation, intensified as Trump and his allies in Congress ramped up their calls for the individual to be identified. Sen. Rand Paul (R-Ky.) demanded at a Trump rally on Monday that mainstream news organizations provide a name. These calls were quoted in tweets from Russian state media organizations RT and Sputnik.
The Web-enabled effort to identify the whistleblower illustrates the ability of Trump and his allies to use an army of conservative commentators and social media provocateurs to spread the president's version of events and combat his critics. Trump displayed his willingness to organize these foot soldiers at his "social media summit" over the summer, to which many of the same commentators were invited.
Trump has called for the whistleblower to be outed, saying he has a right to "meet my accuser." But if Trump believes the outlets that he promotes, he already knows his accuser's name.
(For greater details about the right-wing cast of characters involved, read the full Washington Post piece.)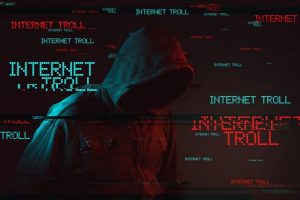 Turns out, Trump doesn't know. Donald Trump and his right-wing crypto-fascist media and Russian state media allies have fingered the wrong person.
They have targeted someone who is not the whistleblower, and now he and his family are receiving death threats from Trump's shock troopers of internet trolls.
The Daily Beast reports Trumpkins Accused Him of Being the Whistleblower. They Were Wrong.
Former Obama White House staffer R. David Edelman woke up Thursday to a bizarre new reality: Many people on the pro-Trump internet were convinced that he was the anonymous whistleblower at the heart of the impeachment proceedings.
And then the death threats started.
"There were people threatening real physical harm, alluding to the fact that I will not live very long," Edelman said. "That was obviously upsetting for my family."
Edelman, who is not the whistleblower, first became aware of his starring role in the new hoax in an email from a friend, who found a picture of Edelman on Twitter and thought it was funny. But Edelman soon realized his strange new problem was much bigger than that, after searching "Obama whistleblower photo" on Twitter.
Tweets with photos of Edelman's face surrounded by circles and arrows in a picture taken from his time at the White House were racking up tens of thousands of retweets. The picture, taken as Obama White House staff reacted to Obama's first speech after Hillary Clinton conceded the 2016 election, shows dismayed White House reacting to the election results. But as the picture circulated on social media this week, it was erroneously described as showing Obama staffers reacting to Trump's first White House visit—and Edelman's unhappy face was used as "proof" that the whistleblower was always biased against Trump.
"It had my face circled, and it said something to the effect of, 'Here is your alleged Ukraine whistleblower,'" Edelman said.
But Edelman, who is now the head of MIT's Project on Technology, Economy & National Security, can't be the whistleblower. He left the White House in January 2017 as a special assistant to the president at the end of the Obama administration, meaning that he was more than two years removed from Trump's July phone call with Ukrainian president Volodymyr Zelensky. He wasn't there to hear internal concern over that call, or to have the Intelligence Community's inspector general subsequently corroborate his account, because, again, he is not the whistleblower.
Nevertheless, in their quest to out the anonymous whistleblower, pro-Trump media personalities and their armies of Twitter fans have wrongly accused Edelman. A zoomed-in picture of his face was added to a widely-circulated video purporting to show the whistleblower's name, which went viral on MAGA Twitter.
Edelman didn't go into detail on the threats he received, but said they were concerning for his family.
"Yes, there were lots of people saying mean and threatening things," Edelman said. "Yes, it is the internet."
As he sought to put the erroneous claims that he's the whistleblower to rest, Edelman and some friends were able to trace the first reference the false charge to two little-known accounts on Twitter and Reddit. But Edelman suspects that that account played only a small role in spreading the claim.
"That account has so few followers, that it's unlikely that is the actual origin," Edelman said.
The hoax really picked up after it was embraced by a number of right-wing internet celebrities. Actor Dean Cain, best known for playing Superman on Lois & Clark: The New Adventures of Superman, had a key role in advancing the claim that Edelman was the whistleblower, according to Edelman.
So it turns out that Dean Cain is actually Evil Superman?
On Wednesday, Cain retweeted a picture claiming Edelman was the whistleblower, with his face circled in red and arrows around his head.
"Oh, snap!" Cain added.
"Dean Cain's circulation of it was one of the distribution tipping points," Edelman said.
Cain, who has reinvented himself as a conservative commentator, didn't respond to a request for comment. But after this story first ran, Cain tweeted an apology—along with a GIF of Chef Gordon Ramsay meant to tell Caine's critics to "piss off."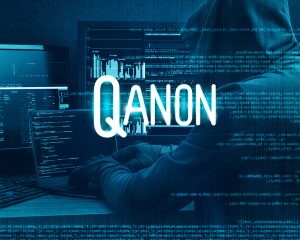 Edelman got some unlikely help at stopping the hoax from far-right characters who realized that he had nothing to do with the whistleblower complaint. One prominent promoter of the pro-Trump QAnon conspiracy theory, for example, urged his fans not to retweet the picture of Edelman, calling it "fake news."
"I wish there were more people with his commitment to correcting hoaxes," Edelman said.
Edelman tried to dispute the hoax with tweets denying that he was the whistleblower, but many people who had already embraced the charge refused to believe it. One Twitter user dismissed Edelman as a "boomer."
"There was one person that responded with, 'ok, boomer,'" Edelman said. "Never once have I ever been called a boomer."
Edelman, a cybersecurity expert, said his role in the hoax points to larger disinformation issues looming for social networks in the current political climate.
"This is just another entry into the long logbook of internet falsehoods that we are going to have to contend with, and even more so as we get into an election cycle," Edelman said.
Edelman has tried to get Twitter to take down claims that he's the whistleblower. While he's had some success, Twitter and other social media networks still feature countless references to Edelman as the whistleblower.
"This is still out there, this is still metastasizing," Edelman said. There are hundreds of thousands, if not millions, of people who believe that this is the face of the whistleblower."
The lawyers for the actual Ukraine whistleblower send White House cease and desist letter to stop Trump's attacks:
A lawyer for the Ukraine whistleblower, whose complaint document triggered the House impeachment inquiry of President Donald Trump, has sent a letter to the White House warning the President to "cease and desist" attacking his client.
"I am writing out of deep concern that your client, the President of the United States, is engaging in rhetoric and activity that places my client, the Intelligence Community Whistleblower, and their family in physical danger," Andrew Bakaj wrote to White House counsel Pat Cipollone in a Thursday letter obtained by CNN's Anderson Cooper.
"I am writing to respectfully request that you counsel your client on the legal and ethical peril in which he is placing himself should anyone be physically harmed as a result of his, or his surrogates', behavior," he said.
READ: Whistleblower lawyer's letter to White House
Trump has repeatedly attacked the whistleblower and tried to discredit the individual, saying he, Trump, deserves to "meet his accuser" and has demanded the whistleblower's identity be revealed. The President has also accused the whistleblower of partisanship though Trump said he had no personal knowledge of the person's identity.
* * *
Many of the central claims from the whistleblower's complaint have been corroborated by testimony from Trump administration officials and the partial transcript of the July 25 call between Trump and Zelensky, which was released by the White House.
READ: The transcript of Trump's July 25 call with Zelensky
In his letter, Bakaj cites Trump's recent comments to reporters that they'd "be doing the public a service" if they reported the name of the whistleblower as well as his comments in September that whoever provided the whistleblower with information about his call with the Ukrainian President is "close to a spy," adding that in the old days spies were dealt with differently.
"These are not words of an individual with a firm grasp of the significance of the office which he occupies, nor a fundamental understanding of the significance of each word he articulates by virtue of occupying that office," Bakaj wrote.
The letter to Cipollone also states that "should anyone be physically harmed, my co-counsel, Mark Zaid, and I will not hesitate to take any and all appropriate action against your client. Those who are complicit in this vindictive campaign against my client, whether through action or inaction, shall also be responsible, be that legally or morally."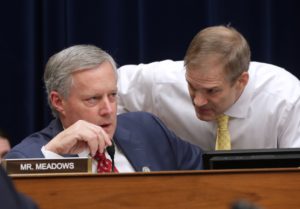 Earlier Thursday, the whistleblower's legal team accused House Republicans of implementing a "deflective partisan strategy" after Rep. "Gym" Jordan, an Ohio Republican, announced his party plans to request to bring in the anonymous individual to testify publicly — an option that has long been a nonstarter.
Accusations of partisanship have only been fueled by the Republicans submitting a request they know will almost certainly be denied by Democrats under House rules, while not yet responding to an offer from the whistleblower's legal team that would allow them to submit written questions to the individual, an option the legal team views as a compromise.
Zaid and House Democrats have argued that the whistleblower's identity is irrelevant at this stage in the proceedings due to testimony from several witnesses corroborating and expanding on allegations contained in the initial complaint.
Andrew Bakaj and Mark Zaid make the same argument in an op-ed in the Washington Post. We represent the whistleblower. Their identity is no longer relevant.