Mr. "trade wars are easy to win" is blowing up the world's economy with his 19th Century trade war with China, and is ensuring a global recession.
The day began with Beijing's announcement that it would levy new tariffs on $75 billion in goods, including reinstated levies on auto products, starting this fall. It all went downhill from there. China hits U.S. with tariffs on $75 billion worth of goods, state media report:
"China's imposition of tariffs is a forced response to the unilateralism and trade protectionism of the United States," the Communist Party-run Global Times said. The outlet said it hoped the trade conflict would be resolved "on the premise of mutual respect and equality and trustworthiness in words and deeds."
Beijing's tariff retaliation was delivered with strategic timing, hours before an important address by the Fed chairman, Jerome H. Powell, and as Trump prepared to depart for the Group of Seven summit in Biarritz.
Our "stable genius" Twitter-troll-in-chief initially directed his ire at Chairman Powell in Friday tweets, painting the Fed's lack of monetary easing as a greater threat to American workers and businesses. "My only question is, who is our bigger enemy, Jay Powell or Chairman Xi?" he tweeted.
It is dangerous to undermine the independence and credibility of the Fed. It is also foolish to label Chairman Xi your "enemy" when trying to negotiate a trade deal with China. But wait, it gets worse …
But moments later, he said he would be responding to China's tariffs later Friday and demanded American companies cut ties with China.
Our wannabe dictator Trump tweeted, "Our great American companies are hereby ordered to immediately start looking for an alternative to China, including bringing your companies HOME and making your products in the USA."
Sooo, Trump wants a state-run economy under the direction of a dictator, like Russia and China? And the corporate Plutocrats who financially prop up Trump and the Republicans in return for tax cuts are OK with this? Whatever happened to their free market capitalism?
The White House does not have the authority to force companies to follow such directives, and Trump's demand came under sharp and immediate criticism from the U.S. business community, which warned that halting sales with such a large trading partner would hurt American companies and the broader economy.
"Trump may be frustrated with China, but the answer isn't for U.S. companies to ignore a market with 1.4 billion consumers," said Myron Brilliant, executive vice president at the U.S. Chamber of Commerce. "Escalating tensions is not good for market stability, investor confidence or American jobs."
CNBC reports what followed next. Dow plummets more than 600 points after Trump orders US manufacturers to leave China:
The Dow Jones Industrial Average closed 623.34 points lower, or 2.4% at 25,628.90. The S&P 500 slid 2.6% to close at 2,847.11. The Nasdaq Composite dropped 3% to end the day at 7,751.77. The losses brought the Dow's decline for August to more than 4%.
Friday's decline added to a series of sharp moves down this month. The Nasdaq has now fallen at least 1% six times this month while the Dow has posted five drops of 1% or more. The S&P 500 has closed down 1% or more four times in August. Those moves come as the U.S.-China trade war intensifies while the bond market flashes a recession signal.
Oh, we're not done yet. Back to The Post:
Late on Friday afternoon, Trump tweeted that he would be raising the tariff rates on some $250 billion in Chinese goods from 25 percent to 30 percent. The president also tweeted that he would increase the tariff rate on an additional $300 billion of Chinese goods from 10 percent to 15 percent.
Business interests have been cautious not to denigrate Trump's trade moves with China too strongly, eager to support the president's goals of fairer trade practices and maintain a bridge to the administration.
But the president's stunning new directive for U.S. companies to sever ties to China likely represents a new risk that could lead to more dire warnings and intense criticisms of the administration, these officials said, particularly for large U.S. multinational corporations who have for years been planning to try to benefit from the growing Chinese consumer market.
"I have no idea how the president thinks he can order companies to stop working with China. I'm baffled," said Brian Riedl, a budget expert at the Manhattan Institute, a conservative think tank.
While dozens of major companies including Google and Nintendo have already shifted supply chains out of China, most are rebuilding them abroad, primarily in Southeast Asia.
Trump's attacks could put him under intense pressure at the G-7 summit, where he has called a special session to discuss the global economy. He repeatedly lauds the nation's economic prowess, while saying economies elsewhere in the world are in trouble.
In highly anticipated comments earlier Friday, Fed Chairman Powell acknowledged the trade uncertainties were affecting the global economy.
"The global growth outlook has been deteriorating since the middle of last year. Trade policy uncertainty seems to be playing a role in the global slowdown and in weak manufacturing and capital spending in the United States," Powell said.
But Powell offered little by way of concrete assurance, saying the Fed would "act as appropriate to sustain the expansion" — a phrase he returns to frequently — and cautioned that there are "no recent precedents" to guide policy response to the trade war.
"While monetary policy is a powerful tool that works to support consumer spending, business investment, and public confidence, it cannot provide a settled rule book for international trade," Powell said.
Trump's trade war with China has taken a toll across the globe.
China's economic growth has slowed to its lowest rate in 27 years, as factory output declines and unemployment rises. Central bank leaders in Europe, Asia and Australia have cut interest rates in recent weeks, citing the need for economic stimulus.
Domestically, the manufacturing sector contracted for the first time in a decade. The U.S. manufacturing purchasing managers' index fell to 49.9 in August, from 50.4 in July, according to IHS Markit. It is the first time the closely watched indicator has fallen below 50 since September 2009. (Any reading below 50 signals a contraction).
Manufacturing had been one of the big winners during the Trump administration, but the tit-for-tat tariffs in the U.S.-China trade war have taken a big bite from the sector. U.S. manufacturing activity slowed to a nearly three-year low in July, based on data from the Institute for Supply Management.
But this fresh survey showed new orders received by manufacturers dropped the most in 10 years, while the data also showed export sales tanked to the lowest level since August 2009.
Sales of U.S. exports have decreased at the fastest pace since August 2009. When exports fall, manufacturers typically react by reducing inventories and cutting production, which can lead to job cuts. Airfreight volumes fell nearly 5 percent in June, marking the eighth consecutive month of decline. Freight airlines cited the U.S.-China standoff as a prime reason for slumping demand.
While American consumers, whose spending fuels about 70 percent of the U.S. economy, have largely been shielded from the trade war's carnage, that's poised to change. Earlier this week, JPMorgan Chase estimated that American families will absorb another $1,000 in annual costs from all Chinese tariffs "Trump taxes" after the 10 percent levies take hold. If the upcoming tariffs are raised to 25 percent, as Trump has warned, that "Trump taxes" cost jumps to $1,500 that American families will absorb, researchers estimated.
And last week, for the first time since the run-up to the Great Recession, the yields — or returns — on short-term U.S. bonds eclipsed those of long-term bonds. This phenomenon, which suggests investor faith in the economy is faltering, has preceded every recession in the past 50 years. Yield curve inverts again Friday as Trump reignites fears the trade war will lead to a recession:
The critical spread between the 10-year Treasury yield and the 2-year yield inverted multiple times throughout Friday's trading session after President Donald Trump ordered American companies to steer clear of trade with Beijing.
Early Friday afternoon, the yield on the benchmark 10-year Treasury note traded at 1.535%, while the yield on the 2-year Treasury note held at 1.513%, an inversion of a key segment of the U.S. yield curve. The rates dipped into and out of inversion throughout the rest of the trading session.
An inversion of the 2-10 yields is viewed by fixed income traders as a recession prognosticator, but trying to forecast exactly when GDP growth contracts is harder to project.
Inversions of that part of the curve have predated every recession over the past 50 years and the last five 2-10 inversions have all led to recessions.
Even as he has touted the strength of the U.S. economy, Trump has repeatedly attacked Powell for not providing enough stimulus through rate cuts, despite the fact that the central bank cut rates in July for the first time since the financial crisis.
"Trump has been publicly berating the Fed Chair for the last year but has really stepped up his attacks in recent months as the economy has weakened, recession warnings have started flashing red and the need for someone else to blame has intensified," Craig Erlam, an analyst with OANDA, wrote in a note to investors Friday. "The trade war is taking its toll and heading into an election year, Trump does not want fingers pointing at him."
Oh, it's all Trump's fault. The man is an economics ignoramus.
Cody Fenwick reports, Donald Trump's tax cut was even worse than we thought:
From the moment it was proposed, the Republicans' 2017 tax cut law was criticized for benefiting corporations and wealthy Americans. doing comparatively little for low-income Americans, and needlessly blowing a hole in the federal deficit.
[N]one of the supposed benefits promised by Republicans — moderate and extremist alike — have materialized. No boom in business investment, no supercharged wages, and no phenomenal jobs growth.
In fact, as new data from the Bureau of Labor Statistics reveal, the Tax Cuts and Jobs Act appears to have done even less on the "jobs" side of the equation than we previously thought.
This week the bureau announced that it has revised its estimates for the state of U.S. employment in 2018 downward by about 500,000 jobs. That doesn't mean people had jobs and lost them — it just reflects the fact that statistical analysis usually involves a margin of error, and in this case the bureau overestimated the number of jobs added to the economy in the past year.
* * *
Despite its myriad problems, one of the positive claims you could credibly make about the law is that it provided a temporary boost to the economy shortly after it was enacted … But the new data reveals that even this supposed, temporary boost — a "sugar high," some called it — appears to have been largely illusory.
This comes on top of the recent revelation that, despite prior reports, the economy didn't grow at a rate of 3 percent in 2018, as President Donald Trump had boasted.
* * *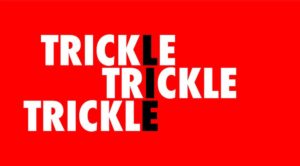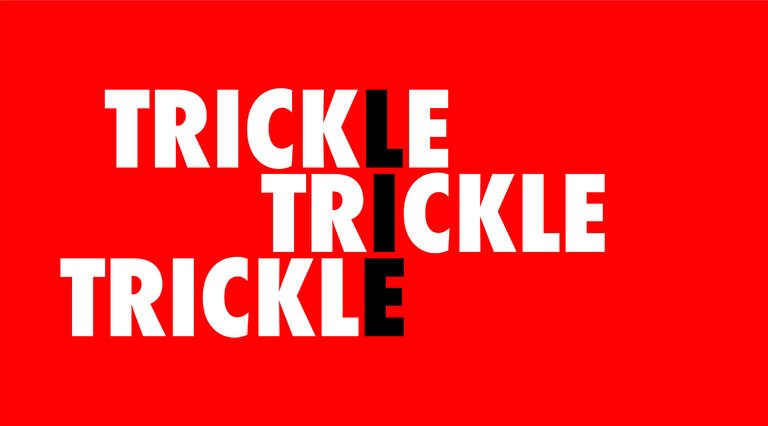 Meanwhile, the tax cut is projected to add an estimated $1.5 trillion to the debt over the next decade, despite the fact the Republicans promised it would pay for itself. [The faith based supply-side "trickle down" tax lie]. More recent budget negotiations have also led to an even greater projected deficit in the coming years. U.S. Budget Deficit Set to Reach $1 Trillion in 2020:
The Congressional Budget Office is predicting the federal budget deficit will reach $960 billion in the 2019 fiscal year and $1 trillion in 2020, higher than the figures previously released. The nonpartisan analysis agency had previously forecast a $896 billion deficit for 2019 and $892 billion gap for 2020 … If not for lower-than-expected interest rates reducing the cost of servicing the national debt, the numbers would be even higher, according to The New York Times. Slowed growth in federal revenue following the 2017 tax cuts, paired with bipartisan agreements to raise military and non-defense domestic discretionary spending, have contributed to the deficit projections.
On Tuesday, Tump said that his administration would consider slashing both payroll taxes, which fund government programs like Medicare and Social Security, and capital gains taxes, which are taken out of investors' profits, in a bid to further stimulate the economy. (Hint: Trump can't do this without Congressional action, and House Democrats are never going to agree to this without reversing the 2017 Trump tax cuts for corporations and the wealthy). What Trump's Brief Flirtation With a Payroll Tax Cut Says About the State of the Economy:
On Wednesday, the President changed his mind, telling reporters that the U.S. "[doesn't] need" further stimulus, given the fact that we already "have a strong economy."
The question, then, is not only whether President Trump will yet again revert to tax cuts should economic conditions continue to slow down, but whether the cuts he suggested would actually have the desired effect of improving the economy. Like previous Republican administrations, Trump's has relied on tax reform as its favored means of bolstering economic growth (see: the Tax Cuts and Jobs Act of 2017). Yet cutting payroll and capital gains taxes would be unorthodox moves impacting very different segments of the American economy.
[A] payroll tax cut, on the other hand, would boost the take-home pay of many working Americans; the Obama administration implemented a temporary, two-year payroll tax cut in 2011 and 2012 as the U.S. economy continued to recover from the Great Recession (a move opposed by House Republicans at the time).
* * *
For some observers, the Trump administration's exploration of tax cuts as a means to further boost the economy is an admission that the last such measure it pursued—the sprawling Tax Cuts and Jobs Act of 2017—has failed to yield the desired results.
"The administration based the big 2017 tax cut on the idea that it would spur economic growth," says Matthew Gardner, a senior fellow at the Institute on Taxation and Economic Policy, a non-partisan think tank based in Washington, D.C. "At a time when there's little evidence that it's doing so, they're under pressure to find some other tax-based means of doing that."
Gardner notes "widespread public skepticism" that the tax reform law was "designed to help middle-class families and create jobs," rather than primarily benefiting "large corporations" through its cutting of the corporate tax rate and other provisions that have helped large companies. Likewise, capital gains tax reform would be "basically irrelevant to most lower-to-middle-income families," he says.
"At a time when stimulus is obviously needed, a payroll tax cut would be a far superior approach to doing it than the high-end tax cuts we've enacted in the last couple of years," Gardner says. "But it's far from obvious that we need more stimulus at this time."
* * *
In the end, it likely all comes back to what the President himself has been reluctant to accept: that it is the ongoing trade dispute with China that has proven the greatest headwind to sustaining the longest economic expansion.
Republicans have always been terrible at economics, and yet voters keep falling for their "trickle down" economics promises over and over again. The definition of insanity "is doing the same thing over and over again and expecting different results." Please, stop the insanity!