In a long overdue recognition of one of the most influential women of rock n' roll, Tucson's own Linda Ronstadt will be inducted into the Rock and Roll Hall of Fame today.
The Rock and Roll Hall of Fame and Museum will host a simulcast of the 29th annual Rock and Roll Hall of Fame Induction Ceremony on Thursday, April 10 beginning at 7 p.m. The Rock and Roll Hall of Fame and Museum | RockHall.com.
Due to her health, Linda Ronstadt will not appear at the awards ceremony. She will be honored by Stevie Nicks, Emmylou Harris, Bonnie Raitt, Sheryl Crow and Carrie Underwood.
The 2014 Rock and Roll Hall of Fame Induction Ceremony will be later televised exclusively on HBO on Saturday, May 31 at 9pm ET/PT.
In addition, a collection of Linda Ronstadt Duets was released on April 8. Linda Ronstadt's memoir, titled Simple Dreams, was released on September 17, 2013.
Linda Ronstadt was previously honored with a Lifetime Achievement Award from the Latin Recording Academy, presented November 9, 2011.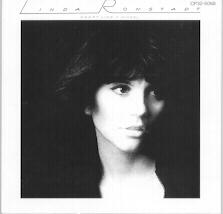 Linda Ronstadt's classic album Heart Like a Wheel is among 25 recordings selected for long-term preservation in the Library of Congress' National Recording Registry.
From the Linda Ronstadt Homepage:
No other vocalist has had a more diversified career than Linda Ronstadt. She began her career in the mid-1960s with the folk-rock group the Stone Poneys. After the break-up of the Stone Poneys, Linda entered the country music field. In 1969, with the release of Hand Sown… Home Grown, Linda became the first female singer to release an alt-country album.
Linda achieved her greatest commercial success in the mid-1970s when she became the first female rock superstar and the top-selling female vocalist for that decade. During this period, she became widely known as The Queen of Rock and The Queen of Country Rock. Achieving superstardom during the '70s, Linda went on to sell an even greater number of albums in the '80s than she did in the '70s.
Her long string of platinum albums continued throughout the '80s with several varied projects. These included three albums of standards with the Nelson Riddle Orchestra, an album of mariachi standards, and a trio project with Dolly Parton and Emmylou Harris. She ended the decade with a return to popular music featuring her duets with Aaron Neville.
Linda's success extended into the '90s as well, starting off with a Grammy win for Don't Know Much and ending the decade with a Grammy nomination for Western Wall and a win with Trio II. Other Grammy-winning projects during the 1990s included another album of Mexican canciones, an album of Latin music, and a best-selling album of rock classics redone as lullabies. During this same time, she produced some of the best pop/rock music of her career with Winter Light, Feels Like Home, and her last rock album We Ran. Linda began the new millennium with her first Christmas album, A Merry Little Christmas. This was followed by an album of classic jazz standards, Hummin' to Myself. Linda's album Adieu False Heart, is an album of duets with Cajun artist Ann Savoy.
Last August when Linda Rondstadt announced publicly that she has been diagnosed with Parkinson's disease and that she can no longer perform was devastating news. Linda Ronstadt says she has Parkinson's disease. One of the greatest female vocalists of our time had been silenced. I have been a life-long fan since her Stone Poneys days. My heart was broken.
[youtube http://www.youtube.com/watch?v=o4edvNAtAwE]
Linda Ronstadt – Heart Like A Wheel (1976) Offenbach, Germany