The dominoes continue to fall . . . today a U.S. District Court Judge in Wisconsin struck down that state's same-sex marriage ban as unconstitutional. The Wisconsin State Journal reports, Wisconsin's same-sex marriage ban struck down: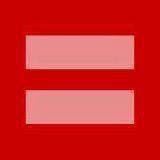 A federal judge has struck down Wisconsin's same-sex marriage ban, the latest in a sweeping number of such rulings this year.
"Quite simply, this case is about liberty and equality, the two cornerstones of the rights protected by the United States Constitution," U.S. District Judge Barbara Crabb wrote in her Friday ruling.
Read the Ruling Here (.pdf).
The ruling does not mean that same-sex couples will immediately be able to marry. In her order, Crabb gave the plaintiffs until June 16 to submit a proposed injunction describing "in reasonable detail … the act or acts restrained or required." She wrote that the plaintiffs should identify what they want each named defendant to do or to be enjoined from doing.
She gave the state a week after that to file a response in opposition, and if they do, the plaintiffs will have a week to reply.
Crabb wrote that she would address the state's pending motion to stay the injunction until after materials on the proposed injunction are filed. She wrote that both sides could supplement what they've already submitted on the motion.
But Dane County clerk Scott McDonell was preparing to issue licenses as early as 5 p.m. Friday. One couple — Shari Roll and Renee Currie — had already arrived at the clerk's office.
* * *
Milwaukee County executive Chris Abele ordered the clerk's office to stay open until 9 p.m. tonight to allow gay couples to marry. He said he would personally pay overtime costs of county workers.
Lester Pines, a prominent Madison attorney who supports marriage rights, said the judge's order makes it clear that clerks can issue licenses immediately.
"She has made a finding, a declaration, that the law is unconstitutional," Pines said. "That means the law is void. That ruling that the law is void is effective today."
Crabb gave the parties until June 16 to say what should be in an injunction to enforce the law. "If there were clerks who did not want to issue licenses, they would need a injunction to make them follow the ruling," Pines said.
The American Civil Liberties Union had challenged the law on behalf of eight same-sex couples. The attorneys who filed the lawsuit and some clients are holding news conferences in Madison and Milwaukee Friday afternoon to discuss the ruling.
Attorney General J.B. Van Hollen reiterated in a statement that the ban remains in effect and said he would appeal Crabb's ruling. He called the ruling a "setback."
* * *
A spokeswoman for Republican Gov. Scott Walker said, "It is correct for the Attorney General, on this or any other issue, to defend the constitution of the state of Wisconsin, especially in a case where the people voted to amend it."
His Democratic challenger Mary Burke said, "Today is a great day for Wisconsin and committed couples who love each other across the state. Every loving couple should have the freedom to marry whomever they choose, and the fact that this freedom is now available in Wisconsin is something we all can and should be proud of."
McDonell said late last month that he would keep his office open at night and on weekends to issue marriage licenses.
* * *
In Wisconsin Dells, a cheer echoed through the hallway at the state Democratic convention as the news about the gay marriage ban being overturned was announced.
Party chairman Mike Tate, who ran the gay rights advocacy group Fair Wisconsin in 2006, began to tear up as he rushed to rewrite his convention speech scheduled for later Friday night.
"I knew that justice would prevail," Tate said. "It came earlier than I expected so it's really a great day."
* * *
"Today's decision out of Wisconsin marks the twentieth consecutive ruling by a federal or state judge since last year that a discriminatory state marriage ban is unconstitutional," Evan Wolfson, president of Freedom to Marry, said in a statement. "Across the country, the courts agree: same-sex couples and their families need the dignity of marriage, and anti-marriage laws are indefensible. With over 70 marriage cases now making their way through the courts, today's decision in Wisconsin underscores that all of America is ready for the freedom to marry. It's time now for the Supreme Court to bring resolution nationwide."
"This case is not about whether marriages between same-sex couples are consistent or inconsistent with the teachings of a particular religion, whether such marriages are moral or immoral or whether they are something that should be encouraged or discouraged," Crabb wrote in her order. "It is not even about whether plaintiffs in this case are as capable as opposite-sex couples of maintaining a committed and loving relationship or raising a family together."
In her opinion, Crabb wrote about the central role marriage plays in American society.
"And perhaps more than any other endeavor, we view marriage as essential to the pursuit of happiness, one of the inalienable rights in our Declaration of Independence," she wrote. "Thus, by refusing to extend marriage to the plaintiffs in this case, defendants are not only withholding benefits such as tax credits and marital property rights, but also denying equal citizenship to plaintiffs."
Decisions are pending in the Fourth and Tenth Circuit Courts of Appeal. I expect a decision soon.