Kansas and Arizona both use a "dual" election system based upon the form of voter registration one uses.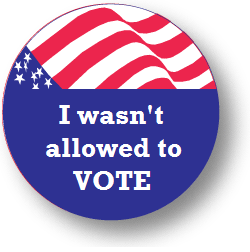 Both states refused to allow those who use the federal voter registration form, which requires only an attestation of U.S. citizenship, to vote in state and local races after losing a legal challenge earlier to require the Election Assistance Commission (EAC) to add the state-specific requirement of proof of citizenship to the federal voter registration form for Kansas and Arizona. Voters using the federal voter registration form can only vote in federal races.
This "dual" election system is being litigated in Kansas, and this week a unanimous 10h Circuit Court of Appeals rejected the arguments of Kansas in an 85 page Opinion (.pdf).
Arizona is not a party to this lawsuit, but it has been working in concert with Kansas Secretary of State Kris Kobach, the GOP's voter suppression specialist, in challenging the federal voter registration form for proof of citizenship. This decision is thus persuasive precedent to challenge Arizona's "dual" election system.
The Wichita Eagle reports:
The U.S. 10th Circuit Court of Appeals rejected Secretary of State Kris Kobach's argument that proof of citizenship is needed to prevent noncitizens from tipping an election. The court already had issued an order blocking Kobach from enforcing the requirement for people who register at the DMV. It provided its formal reasoning in a ruling Wednesday.
"There can be no dispute that the right to vote is a constitutionally protected fundamental right," the court wrote.
The court noted 30 documented cases of noncitizens registering to vote between 2003 and 2013, when the state required that voters must provide a birth certificate or other proof of citizenship when they register, and 14 cases of non-citizens attempting to register since then.
People are already required to attest that they are citizens when they register in all states. The court said the numbers "fall well short" of the evidence needed to show that the proof of citizenship requirement – which critics say blocks actual citizens from registering – is needed on top of that.
"Secretary Kobach does not appear to contest the district court's factual findings as to how many noncitizens registered or attempted to register to vote," the court said. "Instead, he contests the conclusion to be drawn from those findings. Secretary Kobach argues that if even one noncitizen successfully registers under the attestation regime, then DPOC (documentary proof of citizenship) is necessary to ensure applicant eligibility."
The court said the American Civil Liberties Union, on the other hand, had shown convincing proof that irreparable harm would occur to citizens who would be blocked from voting in the upcoming election under the requirement.
People who registered at the DMV or used the federal registration form will be allowed to vote in both state and federal elections on Nov. 8 regardless of whether they showed proof of citizenship, based on various court rulings.
As election law attorney Rick Hasen notes, "A perfect string of losses so far for Kobach. It couldn't have happened to a nicer charlatan."
Unfortunately, this case is not quite over yet.
The proof of citizenship requirement remains in effect for people who registered using the state's website, and the overall constitutionality of the requirement remains pending.
Kobach scored a victory on that matter Wednesday when a federal judge agreed to set aside his default in a case concerning whether the law violates the 14th Amendment's guarantee of equal protection.
Kobach was placed in default last week for failing to meet a September deadline for a court filing. If the judge had upheld the default, Kobach would have essentially forfeited the case and the entire law would have been overturned.
Federal Judge Julie Robinson said in her order to set aside the default that Kobach had "mistakenly, but honestly, believed that deadline had been indefinitely stayed."
That will allow the case to continue. Kobach said in a phone call that the federal court system "prefers cases to be decided on the merits, not on technicalities like this."