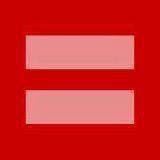 The Tenth Circuit Court of Appeals heard oral arguments in Kitchen v. Herbert (Utah) last week, and heard oral arguments in Bishop v. Smith (Oklahoma) on Thursday.
The Denver Post reports that the defendants in Bishop argued the issue of standing rather than the merits of the case. Procedural tiff could foul Oklahoma lesbian couples' marriage quest:
Oral arguments before the 10th U.S. Circuit Court of Appeals on Oklahoma's ban on same-sex marriage Thursday had less to do with weddings than whether the plaintiffs sued the wrong person — again.
"We don't believe the plaintiffs have standing," said Jim Campbell, attorney for defendant Tulsa County Clerk Sally Smith.
But plaintiff attorney Don Holladay, who represents two Oklahoma lesbian couples, suggested an ironclad reason they sued Smith: a 10th Circuit panel of judges ordered them to sue the clerk in 2009.
The argument looms large because if the defense is correct, then the plaintiffs' court odyssey that began in 2004 will have been in vain.
"If the court agrees on our issue, that will end the case," Campbell said.
* * *
Plaintiffs, who also include partners Susan Barton and Dr. Gay Phillips, first sued Oklahoma's governor and attorney general the day after voters passed a constitutional amendment banning gay marriage Nov. 3, 2004.
But in 2009, the first panel of 10th Circuit judges to review the case ruled that they shouldn't have named the governor and attorney general as defendants. So plaintiffs then sued Smith instead.
In January, U.S. District Judge Terence Kern struck down Oklahoma's gay marriage ban, but in his ruling he pointed out that they should have sued the governor and attorney general.
On the merits of the case, MSNBC reports Appeals court hears case for gay marriage in Oklahoma:
A three-judge panel on the Tenth Circuit Court of Appeals heard oral arguments Thursday in a lawsuit seeking to overturn Oklahoma's ban on same-sex nuptials.
* * *
Exactly one week ago, the same three judges presented a divided front during questioning over Amendment 3, Utah's voter-approved definition of marriage as between one man and one woman.
As with oral arguments last Thursday, Judge Jerome Holmes – a 2006 President Bush appointee – appeared to once again be the swing. Holmes had tough questions for the plaintiffs, but hinted that he agreed marriage equality amounted to a constitutional right based on Supreme Court precedent.
* * *
"The state cannot define marriage in any way that would trample constitutional rights, right?" asked Holmes.
Defense attorneys conceded that voters had "limitations" in their right to define marriage, but argued that "the sex of the spouse is directly relevant to the government's interest in procreation and child rearing."
Following the hearing, Oklahoma attorneys said that reading into the judges' questions was "a dangerous game," according to Eric Ethington, communications director at Political Research.
There is no clear timeline on when the judges will issue their decision on either case, but it's likely the Tenth Circuit will continue to treat them in an expedited manner. It's also likely certain that whatever they rule will be appealed.
For a detailed analysis of the oral arguments, see Equality on Trial: Tenth Circuit hears arguments in challenge to Oklahoma's same-sex marriage ban.
The parties in the Ninth Circuit Court  case of SmithKline Beecham Corp. v. Abbott Laboratories have now filed their pleadings upon the request of one or more judges of the court for an en banc hearing.  Lyle Denniston at SCOTUSblog.com reports, No challenge to gay rights standard:
Neither side in an important test case on the constitutional standard that courts should use in gay rights lawsuits supported a new hearing on that issue in the U.S. Court of Appeals for the Ninth Circuit.  Amid new filings on Thursday, one side did call for en banc review, but not on the standard for reviewing claims of discrimination based on sexual orientation.
* * *
Whether the Ninth Circuit will now move on to review the proper constitutional test remains uncertain in the wake of the new papers filed in that court.  The two documents can be found here and here.
A three-judge panel of the Ninth Circuit on January 21 ruled in the SmithKline case that it is unconstitutional discrimination to bar a potential juror in a civil case because that individual was gay.  In reaching that result, the panel applied a "heightened scrutiny" analysis, saying that was now necessary after the Supreme Court's decision last June in United States v. Windsor.  (The Supreme Court did not establish a standard of review in that case, which struck down a part of the federal Defense of Marriage Act, but the Ninth Circuit panel read its sweeping language as pointing to more rigorous review when gay rights are at issue.)
After the panel ruling, Abbott Laboratories, which lost the case, had indicated that it might seek en banc review, but then allowed the time to make such a request lapse without doing so.  However, last month, one or more judges on the Ninth Circuit called for a vote on whether to rehear the case en banc.  At that point, the panel asked Abbott and SmithKline lawyers to file briefs on whether to do so.
SmithKline's filing opposed further review, arguing that there was no split among appeals courts on the specific issue — sexual orientation bias in jury selection; that the court should await a same-sex marriage case before deciding whether to apply the more demanding standard in that situation; that the issue will seldom come up in civil cases; that applying the ruling in other cases will not be difficult as a practical matter; and that, in any event, the panel ruling was right.
Abbott's new brief said on its first page that it "does not request review of the panel's holding that heightened equal protection analysis applies to classifications based on sexual orientation." It also said that it did not object to the part of the decision that, in principle, extended the bar to discrimination in jury selection to the removal of potential jurors for reasons of sexual orientation.
However, Abbott did call for review by the full court on how that second part of the ruling should actually be applied.  It said there were serious privacy issues on whether potential jurors should be questioned about their sexual identities.  And it said the panel decision had not made the kind of analysis of who was excluded to sit on this jury and who was selected, which it said was a necessary basis for any finding of discrimination in the selection process.
Those issues, the Abbott brief said, "are critically important — both doctrinally and practically — and will affect every jury trial in this Circuit."
With those documents now on file, the full Ninth Circuit presumably will soon cast a vote on whether to reconsider the case en banc.  It will take a majority vote of the active Circuit judges to grant such review.
Meanwhile, that circuit does have pending separately before it a test of the constitutionality of a state ban on same-sex marriage — from the state of Nevada.  With the new uncertainty over the SmithKline case, it is unclear what standard of review will be applied in the Nevada case of Sevcik v. Sandoval as it moves along in the Ninth Circuit.
If en banc review were to be denied, or if granted and the panel decision were to be upheld, the more rigorous standard for gay rights cases presumably would be binding throughout the Ninth Circuit.
"Heightened scrutiny" is considerably more difficult to satisfy than the "rational basis" test that, up to now, has been used by the Ninth Circuit in judging official actions that are challenged as biased against gays and lesbians.  Only one other federal appeals court — the U.S. Court of Appeals for the Second Circuit — uses the higher standard in such cases.
In the recent series of rulings by federal trial court judges striking down state bans on same-sex marriage, the judges have nullified those laws using only the "rational basis" test, finding that states could not even muster enough justification to meet that least-demanding standard.
Depending on what the Ninth Circuit Court decides to do with the SmithKline case, the Nevada same-sex marriage case of Sevcik v. Sandoval may be back on the court's calendar soon.