After having spent the past two weeks in Texas, to paraphrase an old Mac Davis song, "happiness is seeing Texas in my rearview mirror." By the time we crossed the Arizona line we were singing "Gotta see the Lights Of Tucson" by Jim Campbell. Good times.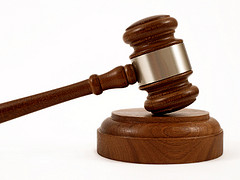 There's a lot to catch up on. There were apparently many more candidate petition challenges than were reported in the local news media.
52 lawsuits were filed in June to try to eliminate candidates over accusations that they don't meet eligibility requirements (I'm pretty sure this must be some kind of record). So far, at least 20 aspiring officeholders have been knocked off the ballot. Which candidates got knocked off the 2018 ballot?
Katie Hobbs, the Democratic leader in the Arizona Senate, no longer faces any opponents on the primary ballot to be her party's nominee for Arizona secretary of state.
Hobbs' supporters succeeded in forcing two opponents out of the Democratic primary: Mark Robert Gordon and Leslie Pico. Chad Campbell, a former state lawmaker and Hobbs ally, pushed lawsuits arguing both didn't submit enough signatures.
Rep. Brenda Barton was running against incumbent Sen. Sylvia Allen in the GOP contest for state Senate in Legislative District 6. This was going to be a "clash of the Titans" of batshit crazy wingnuts, but alas we will be denied this spectacle. Barton was forced to drop out following accusations that many of her signatures were invalid. So Sen. Allen remains the queen of batshit crazy.
Mark Syms, the husband of Tea Party Queen Rep. Maria Syms, running as an independent for state Senate in District 28 in a grudge match against Sen. Kate Brophy McGee. He was removed from the ballot after a judge ruled evidence "strongly suggests" his petitions contain many forged voter signatures. He is appealing.
After several election challenges in recent years reducing residency requirements to live in the district one represents to a mere suggestion without any consequences, the AZ Supreme Court lets Don "Tequila" Shooter remain on LD13 ballot:
Shooter acknowledged to living in Phoenix during the 2017 Legislative Session with his wife, Susan Shooter, in a Biltmore-area home that he has an ownership stake in. And he acknowledged to living at that Phoenix home since he was expelled from the House, facts that the justices didn't dispute.
But the justices agreed with the lower court's ruling that Shooter maintains a residence in Yuma, an apartment he's lived in for five years, and always intended to return there.
Even a brief change in Shooter's voter registration — for two weeks he re-registered with his wife as a Maricopa County resident before re-registering in Yuma again — supported his intent to keep Yuma as his home, the justices found.
"That Shooter, after two weeks of being registered to vote in Maricopa County, reestablished his registration in Yuma County, where he has continuously voted since 2006, is 'strong proof' that he resides in Yuma County," Vice Chief Justice Robert Brutinel wrote.
While congressional candidates are not required to live in the district they want to represent, in most cases they do. Residents in the district tend to insist on it. Supporters of Dr. Matt Heinz failed in their attempt to knock former congresswoman Ann Kirkpatrick off the ballot in CD 2. Lawsuit to kick Kirkpatrick off ballot fails:
Maricopa County Superior Court Judge Joshua Rogers acknowledged that Kirkpatrick still owns a home in Flagstaff. And he said she does spend time at a Phoenix condo which she jointly owns with husband Roger Curley.
But Rogers said based on the evidence he saw and Kirkpatrick's statements in court on Tuesday he finds that from the time she announced her candidacy in July 2017 and began to collect petition signatures for the Democratic nomination , she "was physically present in Tucson and had an intent to remain in Tucson."
What that means is that a legal challenge paid for by Matt Heinz, who also wants the CD 2 seat, fails.
[T]he lawyers seeking to have her name removed from the ballot said she lied on her nominating papers and petitions when she listed addresses in Tucson.
Attorney David Weatherwax argued that she really was living with her husband in Phoenix. And the Tucson addresses on the legal paperwork, he said, violates state law and makes her ineligible to run.
But Rogers, in his 10-page ruling, said that, despite any time she spends elsewhere, there was sufficient evidence of her presence in Tucson, ranging from where she buys her gas to having been a member of the Pima County Public Library for "a couple of months."
Anyway, the judge said, where Kirkpatrick spends her time is only one indication of where she lives.
"Residence is determined by both physical presence and intention," Rogers wrote.
The takeaway message to candidates from recent cases: just rent an apartment in the district you want to represent and claim you intend to live there, even if you are not actually domiciled there, and its all good with the courts. The law has been gutted.
The Arizona Secretary of State has a full list of petition challenge lawsuits and the results (some of which are on appeal).
Below is a list of lawsuits filed against federal, statewide, or legislative candidates during the 2018 challenge period: