Jim Nintzel of the Tucson Weekly today follows up on an earlier post about the lack of debates between Rep. Martha McSally and Dr. Matt Heinz in CD 2, and has the latest in The Skinny: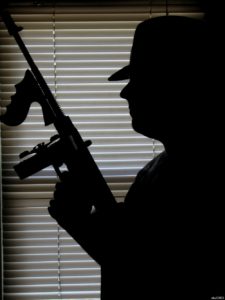 McSally passed on the opportunity to do a televised debate with local PBS affiliate KUAT-TV. In fact, McSally—in a total gangster move—announced right after the primary election that she would participate in only two debates: One out in Vail, in the heart of McSally's support in Pima County, and one in Sierra Vista, where she's also popular. There was no negotiations with the Heinz campaign; McSally just announced these were the debates and Heinz could show up or not.
It's a far cry from two years ago, when McSally repeatedly accused Barber of being scared to defend his record in debates even after he'd agreed to a televised debate with AZPM as well as a debate in Sierra Vista. Barber also agreed to participate in a debate with the League of Women Voters that would have been televised on local NBC affiliate KVOA-TV, but Team McSally dropped the ball and failed to agree to terms.
Why is McSally avoiding a televised debate? It's hard to say, but McSally has been sidestepping the question of whether she'll vote for Trump in November and maybe she didn't want to talk about the GOP nominee in front of televised audience.
When I spoke to Dr. Heinz the other day, I advised him to agree to these debates, but also to challenge Rep. McSally to a series of debates, "any time, anywhere, be there!"
The problem is, he needs to have sponsors willing to host these debates, and to not cancel the debate if McSally refuses to appear. Dr. Heinz can debate an "empty chair." Tucson's sorry news media, and even the League of  Women Voters, tend not to agree to this in the interests of appearing "fair and balanced" and impartial.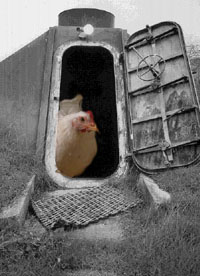 Without candidate debates, our sorry local news media only provides superficial campaign coverage to this election (there will be far more air time dedicated to campaign commercials during the local news than there will be actual news reporting on the election).
By her refusal to debate, McSally is able to control her exposure to questions from the media and from her constituents, to whom she owes more respect and transparency.
Here are Rep. McSally's "Chicken Bunker Debates" pre-arranged with her hand-picked sponsors before a friendly GOP audience:
Date: October 5, 2016
Time: Doors open 6:30 PM – debate starts 7:00 PM
Location: Vail Theater of the Arts, 10701 E. Mary Ann Cleveland Way, Tucson AZ 85747
Hosts: Vail Academy and High School & Tucson Hispanic Chamber of Commerce
Date: October 12, 2016
Time: 5:30 PM
Location: Buena High School, 5225 Buena School Blvd., Sierra Vista, AZ 85635
Host: Sierra Vista Area Chamber of Commerce