The Washington Examiner, Breitbart News, The Gateway Pundit and The Washington Times (i.e., The Moonie Times) and other conservative media (ahem, Fox News) amplify false claims of rampant voter fraud in what a new Harvard study calls a "propaganda feedback loop."
I have been warning you about Epistemic closure and the 'conservative misinformation feedback loop' media bubble for years.
The New York Times reports, Conservative News Sites Fuel Voter Fraud Misinformation:
In the final stretch of the 2020 campaign, right-leaning news sites with millions of readers have published dozens of false or misleading headlines and articles that effectively back unsubstantiated claims by ["Putin's Puppet"] President Trump and his [Russian] allies that mail-in ballots threaten the integrity of the election.
The Washington Examiner, Breitbart News, The Gateway Pundit and The Washington Times are among the sites that have posted articles with headlines giving weight to the conspiracy theory that voter fraud is rampant and could swing the election to the left, a theory that has been repeatedly debunked by data.
On Sept. 25, Gateway Pundit posted an article headlined "EXCLUSIVE: California Man Finds THOUSANDS of What Appear to be Unopened Ballots in Garbage Dumpster — Workers Quickly Try to Cover Them Up — We are Working to Verify." The envelopes turned out to be empty and discarded legally in 2018. Gateway Pundit later updated the headline, but not before its original speculation had gone viral.
The Right Scoop published an article on Oct. 7 headlined "DESTROYED: Tons of Trump mail-in ballot applications SHREDDED in back of tractor-trailer headed for Pennsylvania." The material was actually printing waste from a direct mail company. The publication later changed the headline to reflect that the claim had been debunked.
Another right-wing site, Daily Wire, posted a Sept. 24 article about ballots in Pennsylvania under the headline "FEDS: Military Ballots Discarded in 'Troubling' Discovery. All Opened Ballots were Cast for Trump." Headlines on the same issue in The Washington Times were similar: "Feds investigating discarded mail-in ballots cast for Trump in Pennsylvania" and "FBI downplays election fraud as suspected ballot issues found in Pennsylvania, Texas." A Washington Times opinion piece on the matter had the headline "Trump ballots in trash, oh my."
Several days after the reports, neither Daily Wire nor The Washington Times appeared to have followed up with articles on the announcement from Pennsylvania's elections chief that the discarded ballots were a "bad error" by a seasonal contractor, not "intentional fraud." Mr. Trump cited the discarded Pennsylvania ballots several times as an example of fraud, including in last month's presidential debate.
[F]alse claims about mail-in voting have been a staple of the president's campaign. At last month's debate, he claimed without evidence, "This is going to be a fraud like you've never seen."
In June, Mr. Trump posted on Twitter that "Mail-In Ballots will lead to a RIGGED ELECTION!" He linked to a Breitbart article that included a transcript of Attorney General William P. Barr's telling the Fox News host Maria Bartiromo that voting by mail "absolutely opens the floodgates to fraud."
In August, The New York Post published an article that relied on one anonymous source, identified as a Democratic operative, who claimed that he had engaged in voter fraud for decades. The Blaze, Breitbart, Daily Caller, FoxNews.com and The Washington Examiner posted their own versions of the article. It was also promoted by Donald Trump Jr. and his brother Eric, the Trump campaign's communications team, the "Fox & Friends" television program and Tucker Carlson's Fox News show, according to a recent Harvard University study.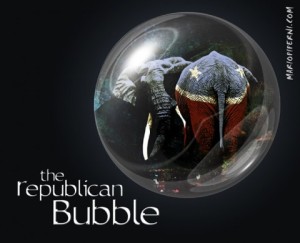 The Harvard researchers described a "propaganda feedback loop" in right-wing media. The authors of the study, published this month through the school's Berkman Klein Center for Internet and Society, reported that popular news outlets, rather than social media platforms, were the main drivers of a disinformation campaign meant to sow doubts about the integrity of the election.
So far in October, Breitbart has published nearly 30 articles with the tag "voter fraud." President Trump has posted links to several Breitbart articles on Twitter, including one in August in which a Republican-appointed poll challenger estimated that up to 20,000 absentee primary ballots had been improperly counted in Detroit, a city "known for voting heavily Democrat," the article said. The Detroit News later reported that election officials in Michigan said the problems "weren't examples of fraud and don't call into question the integrity of the results."
The conservative media entertainment complex is doing Russia's dezinformatsiya asymmetric warfare for them. At this point, it is not at all clear who is amplifying who. They are one and the same.
International Policy Digest explains, Countering Russian Active Measures in the 2020 Election: Is it Too Late?
The Russian disinformation campaign in the 2016 U.S. presidential election represented a significant escalation in the decades-old geopolitical conflict that has been ongoing since the end of the Second World War. Distinct from more traditional propaganda, disinformation, or dezinformatsia, is the currency in which KGB agents and their successors trade.
This method of influence, referred to as active measures in intelligence tradecraft, is a means to subvert the information that is received by an audience. It has been directed at more than just the institutions of the U.S. government and has been successfully employed against much of the population who are now unwitting dupes of a foreign adversary. Now that the tactics have been discovered, developing an effective counterstrategy is paramount heading into November.
A significant aspect of the Russian active measures campaign in 2016 was influencing ordinary Americans. In Congressional testimony, an executive from Facebook indicated that more than 80,000 posts originating from Russia or Russian agents had reached 126 million Americans. Their efforts were directed at key U.S. regions that heavily influenced the decision in the election results. Americans who are not as discriminating in the content they perceive as "news" appear to have been disproportionately targeted by false or misleading information. How Russia acquired this aggregate level knowledge of the American electorate is not clear.
Oh no? See the conservative media entertainment complex, which is a fever swamp of disinformation and conspiracy theories. The Russians need only look to America's right-wing media ecosystem to learn all that they need to know for disinformation tradecraft.
One thing is for certain—Russia successfully interfered in the 2016 U.S. presidential election. The Senate Select Committee on Intelligence, the Office of the Director of National Intelligence, and the Office of the Special Counsel, among others, all came to this same conclusion. Individual organs within the investigations, to include the FBI, Department of Homeland Security, CIA, and NSA, have independently corroborated these findings.
As late as February 2020, FBI Director Christopher Wray—a Trump appointee—stated that Russia is engaged in "information warfare" heading into this year's election. He added that the election infrastructure cyberattacks that were a benchmark of the increase in Russian active measures have not reached the levels they did in 2016. However, Wray emphasized that Russia's election interference measures have not diminished since the 2016 election, comparing their most recent social media campaigns to "injecting steroids into information efforts that have existed for years." It is obvious that Russia is aware of its 2016 success and they are committed to amplifying their operations.
Why, then, is this a matter of debate within the current administration? Some suggest it is because President Trump is aware that he stands to gain in 2020 from the same type of Russia interference campaign. President Obama and his administration were at the helm during the bulk of the previous successful operation. Their apprehension to act swiftly and fervently against Russia emboldened Putin and the Kremlin to carry out their agenda. Nevertheless, President Trump is aware that the 2020 election is likely to be highly contested and that Russia is continuing its assault on American democratic institutions.
"We have had three years of President Trump's supposed fear-inducing strength directed toward our geopolitical adversaries with nothing to show for it in the wake of perhaps the most devastating intelligence operations against American democratic institutions in history."
The Times continues:
[T]he voting system, stressed by greater demand, has struggled in places with ballots sent to incorrect addresses or improperly filled out. But intentional voter fraud is extremely uncommon and rarely organized, according to decades of research.
That's true even though specific totals vary depending on the source. Among the billions of votes cast from 2000 to 2012, there were 491 cases of absentee-ballot fraud, according to an investigation conducted at Arizona State University's journalism school. Election experts have calculated that, in a 20-year period, fraud involving mailed ballots has affected 0.00006 percent of individual votes, or one case per state every six or seven years.
In June, The Washington Post and the nonprofit Electronic Registration Information Center analyzed data from three vote-by-mail states and found 372 possible cases of double voting or voting on behalf of dead people in 2016 and 2018, or 0.0025 percent of the 14.6 million mailed ballots.
Some conservative publications have nodded at the scarcity. In an Oct. 1 article about Facebook's bans of ads that promote a narrative of widespread voter fraud, The Blaze noted "isolated reports of voter fraud in America in recent months." A Fox News article on the same day pointed out a "false claim" by Mr. Trump that a mail worker in West Virginia had sold ballots. The Fox News article quoted a state official who said the incident had never happened.
Mr. Trump's effort to discredit mail-in voting follows decades of disinformation about voter impersonation, voting by noncitizens and double voting, often promoted by Republican leaders.
Voting by mail under normal circumstances does not appear to give either major party an advantage, according to a study this spring by Stanford University's Institute for Economic Policy Research. But many conservative outlets have promoted the idea that fraud involving mailed ballots could tip the scales in favor of Democrats.
Stephen J. Stedman, a senior fellow at the Freeman Spogli Institute for International Studies at Stanford, said he thought "about disinformation in this country as almost an information ecology — it's not an organic thing from the bottom up."
Last month, sites including The Gateway Pundit, The Washington Examiner and Breitbart followed a report from a Fox affiliate in Wisconsin about mail that had been found in a ditch and reportedly included absentee ballots. The story was promoted by the Trump adviser Jason Miller; the White House press secretary, Kayleigh McEnany; the Fox News host Tucker Carlson; and the president himself.
After the outcry, all but unnoticed, The Milwaukee Journal Sentinel reported that the batch of mail hadn't included absentee ballots from Wisconsin and that it was unclear if there had been ballots from other states. The liberal media watchdog group Media Matters for America traced several other examples.
In a similar cycle, the Fox News host Sean Hannity and conservative publications magnified the reach of a deceptive video released last month by Project Veritas, a group run by the conservative activist James O'Keefe. The video claimed without named sources or verifiable evidence that the campaign for Representative Ilhan Omar, a Minnesota Democrat, was collecting ballots illegally.
Mr. Stedman said right-leaning outlets sometimes conflated fraud with the statistically insignificant administrative mishaps that occur in every American election.
"The pandemic is making this a true administrative nightmare, where administrators who have never done this on this scale have just a few months to do it, and they now also have the Trump administration trying to take advantage of every single mistake to say, 'See, that's fraud,'" Mr. Stedman said. "It can't end well."
Just the way that his pal Putin taught him.
America's right-wing media is barely discernible from Russian active measures propaganda. They are doing each other's dirty work. These disloyal un-American traitors need to be held accountable for their malignant attacks on our democracy. This can't continue.