This coming Tuesday is the state primary election in the state of Minnesota.
Here is a real-time example of how Donald Trump's new Postmaster General's plan to slow down the mail is impacting mail-in ballot voting during a pandemic. The Washington Post reports, Their mail was not delivered for days. Now these Minneapolis residents are worried about their votes counting.
Minneapolis resident Stephanie Wilford, who is considered high risk for contracting covid-19 because of a heart condition, planned to vote by mail in her state primary Tuesday.
But with just days left until Election Day, the 60-year-old had not received her absentee ballot. In fact, her public housing complex of 567 residents had mysteriously stopped receiving any mail for more than a week.
"I'm pissed off. We're not getting mail for some reason," said Wilford, who now plans to go to the polls in person Tuesday. "I've had one heart attack already and I'm not trying to have another."
The reason was unclear: Some blamed a rumor of an outbreak in the high rises that scared off postal carriers, even though the Minneapolis Public Housing Authority said just three residents have tested positive for the novel coronavirus. The U.S. Postal Service said in a statement to The Washington Post that it halted service there until it could be sure that proper social distancing measures were in place.
So the Postal Service could use the coronavirus pandemic as an excuse to selectively not deliver mail-in ballots to certain locals, i.e., known heavily Democratic voting locations.
Although delivery finally resumed Friday — nine days after residents first reported the stoppage — voters said it was too close to Election Day to feel confident that if they put their absentee ballots in the mail they would arrive in time to be counted.
The episode provides an early look at the kind of problems that could enmesh voters across the country in November, when an influx of absentee ballots and high turnout are expected to collide with a potential surge of coronavirus cases. Mail delays have been reported in various states in recent weeks as the Postal Service has rolled back overtime and extra delivery trips under the direction of a new postmaster general, a top donor to President Trump.
* * *
Markus Ellis, a 49-year-old resident, said his mother tried to get her mail by going to the post office, but could not get any answers. Ellis said he was still waiting Friday for his absentee ballot to arrive. Now he plans to show up at the polls in person.
"I can't wait any longer, because I want my vote to count," he said. "It's stalling our votes and that's not right at all. We feel like every person's vote should matter."
* * *
According to the Postal Service, the stoppage delayed the arrival of two or three ballots at the complex. All deliveries were back to normal by the end of Friday, the agency said.
But during a visit to the property Friday, a reporter for The Post interviewed three people in just one small group of residents who were still waiting for ballots, indicating the number of delayed ballots was likely larger.
According to city records, at least 95 ballots had been mailed to the complex since late June and just 55 had been completed and returned as of Thursday night. It is unknown why the outstanding ballots have not yet been returned.
Ballots must be postmarked by Tuesday and arrive at the city elections office by end of business on Thursday to be counted.
[F]or many residents in Horn Towers, voting in person or visiting the city elections office may be difficult.
About two-thirds of the residents there report a disability, and nearly 70 percent are over 62 and at greater risk of falling severely ill with the coronavirus, according to data from the Housing Authority.
Unable to timely vote by mail because the U.S. Postal Service delayed delivery of their ballots, they must now risk COVID-19 infection by voting in person on election day. Some may be unable to go vote in person, others may be dissuaded from doing so out of fear, thus they are disenfranchised of their right to vote. See how this works?
By the way, several states, including the state of Minnesota, have 45 day early voting periods before the November general election. A comprehensive guide to voting in all 50 states in the 2020 election. Minnesota's early voting period is September 18–November 2.
Congress has a little more than a month to fix this problem, but August is traditionally when Congress leaves town for its August recess until after Labor Day. How convenient.
The LA Times editorialized this week, Attacking the U.S. Postal Service before an election is something a terrorist would do (excerpt):
To hobble the U.S. Postal Service under the guise of "treating it like a business" is to undermine public confidence in yet another vital American institution at exactly the time when confidence is most needed, as much of the nation prepares to vote by mail in the Nov. 3 election. Such an attack would be an obvious strategy of a terrorist group or a foreign adversary. It also appears to be the strategy of the president of the United States.
* * *
This country is already suffering from a series of self-inflicted wounds, the most obvious of which is its inept handling of the COVID-19 pandemic. What it needs now is a shot of confidence in its most basic process, voting, to shore up the integrity of its most basic value, democracy. That coincides with the nation's interest in keeping the Postal Service intact and its service reliable. Unfortunately it does not coincide with the interests of the nation's adversaries. Or its current president.
Politico reported this week, Trump aides are exploring executive actions to curb voting by mail:
This past spring, President Donald Trump began a full-fledged assault on voting by mail, tweeting, retweeting and railing about massive fraud and rigged elections with scant evidence.
Then the Republican apparatus [criminal enterprise] got to work backing up the president.
In the weeks since, Trump's campaign and the Republican National Committee have taken to the courts dozens of times as part of a $20 million effort to challenge voting rules, including filing their own lawsuits in several battleground states, including Minnesota, Pennsylvania and Nevada. And around the time Trump started musing about delaying the election last week, aides and outside advisers began scrambling to ponder possible executive actions he could take to curb mail-in voting — everything from directing the postal service to not deliver certain ballots to stopping local officials from counting them after Election Day.
The actions can only make so much difference before November — elections are mostly run at the state and local level, and are subject to congressional authority. And some fellow Republicans are warning the president privately and publicly that attempts to restrict mail-in ballots could actually hurt the GOP in November, scaring Republicans from voting remotely even if they also refuse to vote in person during a pandemic. New polling has fueled these concerns.
But the flurry of activity is buoying the president in other ways. Namely, it has allowed Trump to present himself as a fighter on an issue – the GOP "voter fraud" fraud – that many of his most fervent supporters have taken up in the last few months.
Trump fans, said John Fredericks, a conservative radio host who serves on the Trump campaign's advisory committee, "think Trump is going to win legitimately, but the Democrats are trying to steal the election by manipulating mail-out ballots. They want the president to jawbone enough so there's a level of outrage to get rid of these ballots."
Just because Trump's claims of rampant mail-in voting fraud aren't supported by evidence doesn't mean election experts aren't concerned about problems holding a presidential election during a pandemic. It's unknown whether the United States Postal Service can handle a surge of mail-in ballots in a timely fashion, and other officials have cautioned about long lines and a shortage of workers at in-person polling stations, which have been limited during the coronavirus outbreak.
Some have predicted the crush of remote voting could mean a final winner in the presidential race between Trump and Democrat Joe Biden won't be known for days or even weeks. Democrats are pushing for $25 billion for USPS in the next coronavirus recovery bill to help address those concerns, but it remains a source of disagreement with Republicans.
Note: The American Prospect noted in passing that DeJoy is proposing an increase in postal rates to the states for mail-in ballots:
[I] want to point to something that only the (paywalled) Capitol Forum has pointed out. The Postal Service has informed states that they'll need to pay first-class 55-cent postage to mail ballots to voters, rather than the normal 20-cent bulk rate. That nearly triples the per-ballot cost at a time when tens of millions more will be delivered. The rate change would have to go through the Postal Regulatory Commission and, undoubtedly, litigation. But the time frame for that is incredibly short, as ballots go out very soon.
A side benefit of this money grab is that states and cities may decide they don't have the money to mail absentee ballots, and will make them harder to get. Which is exactly the worst-case scenario everyone fears.
The Trump campaign is holding events touting its legal actions on voting rules. And privately, the White House is debating possible further action, according to two people familiar with the situation. The White House declined to comment on whether Trump would be signing an executive order on the issue.
"All Americans deserve an election system that is secure and President Trump is highlighting that Democrats' plan for universal mail-in voting would lead to fraud," said White House spokeswoman Sarah Matthews. "While Democrats continue to call for a radical overhaul of our nation's voting system, President Trump will continue to work to ensure the security and integrity of our elections."
By engaging in widespread GOP voter suppression?
Voting specialists also note that five states — Colorado, Hawaii, Oregon, Utah and Washington — already conduct elections entirely by mail with few problems. This fall, three additional states — California, Vermont and Nevada — plan to send ballots to registered voters because of the pandemic.
Voters in most other states can request an absentee ballot by mail without providing a reason. And numerous states are still reviewing their voting policies as coronavirus infections continue to rise.
Already, Democrats and left-leaning groups are pushing to make voting by mail easier and to educate voters about how to properly cast remote ballots. Republicans are fighting voting rule changes in 17 states, going to court 40 times, drawing on a recently doubled legal budget of $20 million. At the RNC and Trump campaign, 12 staff attorneys and several dozen more outside lawyers are working on the issue across the country, according to an RNC official.
Republicans have intervened to do just that in numerous states. In Iowa, they sued to prevent third parties from filling out personal information on absentee ballot requests. In Minnesota, they tried to prevent ballots from being sent to inactive voters. And in Nevada, the Trump campaign on Tuesday filed a lawsuit against the state over a plan to send ballots to active registered voters this November.
Republicans have already won some battles. A Democratic super-PAC and other left-leaning groups agreed to drop a lawsuit over voting rules in Florida after a judge refused to order changes immediately, including a request that the government cover postage costs for mail-in ballots. Another lawsuit seeking to extend the state's absentee ballot deadline was dismissed in Pennsylvania.
* * *
Republicans aren't the only ones taking action on mail-in voting. Democrats and outside groups on both sides of the issue have similarly taken to the courts over voting rules — more than 160 lawsuits have been filed nationwide, according to election experts.
The potential problems with mail-in voting are varied and numerous. Voting rolls that determine who receives a ballot could be inaccurate, ballots could be sent to the wrong address or lost in the mail, or voters may have their ballot tossed out for not following directions, for not having a proper signature or for having a name that doesn't exactly match information on file with election officials.
Democrats have argued these concerns can be addressed through funding, tweaks to the rules and voter education. Conversely, Republicans have cited them as reasons to limit mail-in voting.
"They're absolutely exaggerating and overstating the fraud. It is not a rampant problem," said Sean Morales-Doyle, deputy director at the Brennan Center for Justice's Democracy Program, where he focuses on voting rights and elections. "It is not the existential threat that the president says it is."
* * *
Trump has mused to aides about what executive orders, if any, he could sign to curb voting by mail.
"I have the right to do it," Trump told reporters Monday. "We haven't gotten there yet. We'll see what happens."
Yet even conservatives allies, including Hans von Spakovsky [GOP voter suppression specialist], are skeptical Trump has the authority to intervene in elections. John Yoo, a senior Justice Department attorney under former President George W. Bush [and unindicted war criminal for the "torture memos"], agreed. Yoo has been advising the White House recently on unilateral actions Trump could take on immigration, health care and taxes. But he said it didn't appear Trump could take significant executive action on mail-in voting.
Some suggested Trump could try to stop local officials from counting remote ballots after Election Day and direct the Postal Service to not deliver certain ballots to voters using an emergency declaration, according to one of the people.
Paul Steidler, who studies the Postal Service at the right-leaning Lexington Institute, said the president can't directly order the postmaster general to do anything, noting the Postal Service chief actually reports to a board of governors.
"He can't order anything directly," Steidler said. But others argued the postmaster general, a Trump ally and Republican fundraiser, might still be influenced by Trump's statements.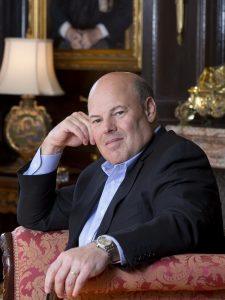 Trump said Monday the Postal Service isn't prepared for the onslaught of ballots. "How can the post office be expected to handle?" he asked. But Postmaster General Louis DeJoy told the Postal Service Board of Governors on Friday the agency will do its job. "We will do everything we can to deliver election mail in a timely manner consistent with our operational standards," he said.
Election experts said a more likely option for Trump would be sending federal officials into states under the guise of ensuring every vote is counted, citing the 15th Amendment or the Voting Rights Act.
Legal experts rubbished this idea as unfit for human consumption. 'Would Reek of Jim Crow': Experts Fear Trump Could Send Federal Officials to Deter Mail-In Voting:
"Any effort to dispatch federal officials to 'monitor' the local administration of the election in this current political environment would result in immediate political and legal backlash," predicted national security attorney Bradley P. Moss via email. "It would reek of Jim Crow-era efforts to suppress the vote."
James A. Gardner is an election law expert who teaches both law and political science at Buffalo University School of Law.
In an email, he elaborated on the difficulties that Trump would face in attempting to use federal agents in such a manner.
"The 15th Amendment is a grant of power to Congress, not to the president," Gardner told Law&Crime. "He has no power to do anything under that amendment other than enforce laws that Congress has made. The Voting Rights Act would be a poor vehicle for the president, since it authorizes only the protection of the right to vote of racial and linguistic minorities, exactly the groups Republicans are actively trying to suppress."
Gardner also said that while the use of force to steal elections had "gone out of favor," there wasn't particularly any reason to be optimistic that Trump wouldn't try it as a last-ditch effort.
"Rigging of the rules is the preferred method – the method that the Republican Party has been actively invested in for a decade or more – but I suppose if that isn't working, Trump might go back to the prior authoritarian's playbook and just send in occupying troops," he concluded. "He does seem to have a fondness for Old School methods."
Any of these moves would be immediately challenged in court.
"It would certainly be unprecedented to attempt to control any aspect of the election process," said Richard Pildes, a professor of constitutional law at the New York University School of Law and leading expert on election law. "The courts would scrutinize any action closely."
A political party with the primary purpose of preventing as many Americans as possible from voting, and to suppress the vote by making voting as difficult as possible, is a political party that lacks any legitimacy or has any claim to govern.