The Fourth Circuit Court of Appeals denied a stay order Wednesday in Virginia's same-sex marriage appeal. Unless the U.S. Supreme Court issues a stay order (as it has done for the state of Utah), same-sex couples could begin getting marriage licenses to wed as early as next Wednesday. Lyle Denniston at SCOTUSblog.com reports, No delay on Virginia same-sex marriage ruling (UPDATED):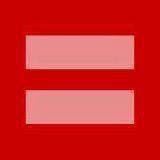 The Fourth Circuit's three-judge panel denied the stay, in a two-to-one decision.  The decision itself was similarly divided.
* * *
The Fourth Circuit late last month struck down the Virginia ban on same-sex marriages, and the state has now appealed that to the Supreme Court (Rainey v. Bostic), even though state officials support the decision.  A county clerk who has been defending the Virginia ban is also expected to file a petition for review of that decision, and both are likely to be considered by the Court early in the new Term starting this fall.
Twice before, the Supreme Court has blocked same-sex weddings or state recognition of existing same-sex marriages when asked to do so by state officials in Utah.  Some judges have interpreted those orders as indicating that the Justices do not want such marriages to go ahead until after appeals have been resolved.
* * *
UPDATE 4:01 p.m.  Attorneys for the Prince William County clerk, who has been defending the Virginia same-sex marriage ban, said on Wednesday afternoon that they will ask the Supreme Court to postpone the Fourth Circuit Court's ruling against that ban.  They said they would do so before the appeals court decision takes effect, next Wednesday.