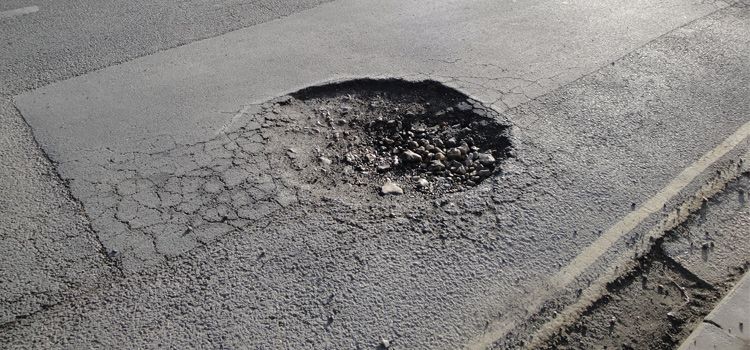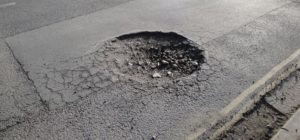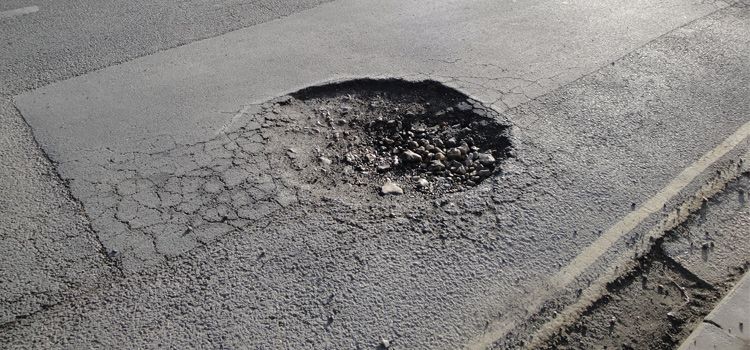 Voters should approve Prop. 463 this November, which will give Pima County the authority to sell bonds to repair many of the county's 2,200 miles of beat-up, worn-out roads.
That is according to Brian Bickel, president of Democrats of Greater Tucson, speaking at a recent meeting of the group. "One of the biggest problems we have is that once you get off the major arterial roads and into neighborhood streets, that's where the biggest need is. These streets are 50-60 years old and there hasn't been any significant maintenance," he says.
Importantly, approving the bond issue will not increase taxes, because the county will only issue a new bond when an older existing bond is paid off. "People who live on crappy roads are going to vote for it," Bickel says. "This bond will not come close to fixing every road in Pima County, but the focus will be on residential streets."

It is supported by the Tucson Metro Chamber, the Arizona Transportation Builders Association, the Southern Arizona Leadership Council and the executive committee of the Green Valley Council.
The bond will create funding to repair:
Wayfinding sign repairs, like "sharp curve ahead."
Striping.
Guardrail repair and replacement. "When cars hit them in accidents, they need to be repaired and replaced."
 Traffic light and signal repair.
Road rehabilitation, such as seal coating the roads so that they last longer.
Transit. "The most overlooked part of the county transportation budget is paying for Sun Tran buses when they travel outside the city limits."
Road replacement.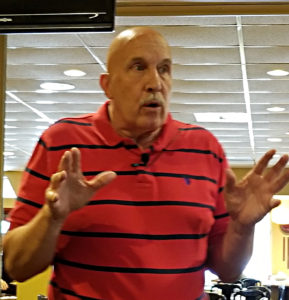 Ally Miller "totally false"
Bickel rebutted remarks by County Supervisor Ally Miller, who says, "stop enabling the mismanagement of your tax dollars by giving the county more of your money."
Bickel says it's "totally false" that the bond measure will increase taxes. Miller is a mentally unstable official who routinely opposes any spending measure, and has proposed illegal measures to divert funds from other projects to fix roads.
The funding will be divided based on population so Tucson will get $200 million, unincorporated Pima County will get $167 million, Marana will get $26 million, Oro Valley will get $23 million, Sahuarita will get $12 million and South Tucson will get $1.8 million.
The county will repair roads in the worst condition first.
In the last 12 years, voters have approved to three ballot measures to pay for transportation improvements:
Approved a half-cent sales tax for the Regional Transportation Authority, which has led to major road widening, transit projects, bike lanes, and pedestrian features.
Approved a road bond package for the City of Tucson that repaired many of Tucson's major streets, ahead of schedule and under budget.
Approved a temporary half-cent sales tax in the City of Tucson that is continuing the work started by the road bonds.
For more details, read How to Vote on Arizona's 8 Key Ballot Measures | Blog for Arizona.