I've been skeptical of the claim by many Sanders supporters that they are not down on Hillary Clinton at all because she's a woman, oh no, it's because she's a terrible woman, for a while now. Clinton detractors on the left have insisted that they do want a woman to be President! But it has to be the right woman! And they have such a woman in mind: Elizabeth Warren! They're #WaitingForWarren
I agree that Massachusetts Senator Warren is wonderful. And here she is being her terrific self on her Facebook page on February 22nd: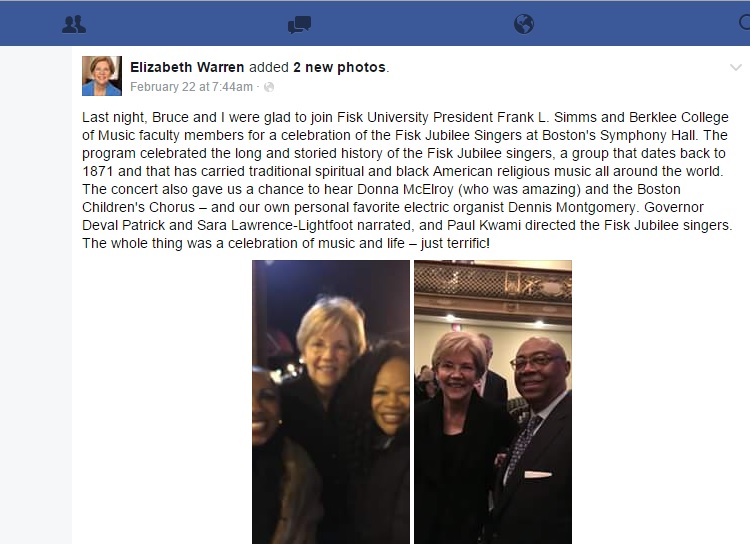 So this was a very non-controversial posting on Warren's part but, alas, we're in the midst of a Democratic primary and Super Tuesday was looming at the time so, of the hundreds of comments to the status, few were about music. Instead, there were a pile of them about how Senator Elizabeth Warren needed to be endorsing Bernie Sanders in the primary.
Samples include: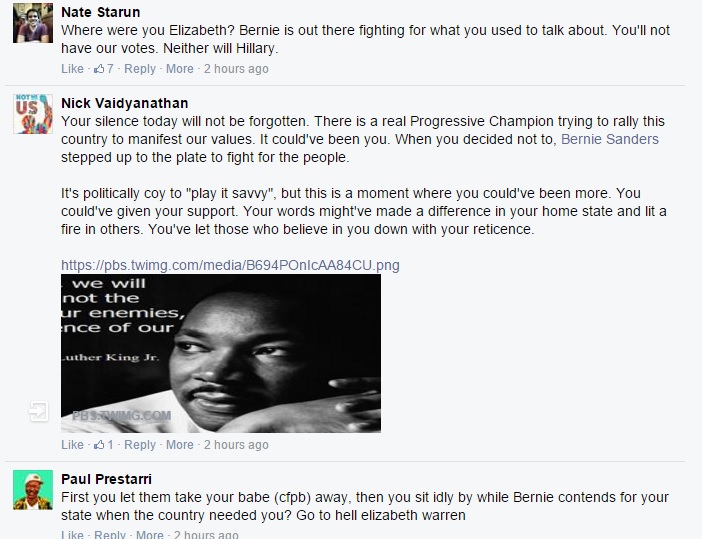 And: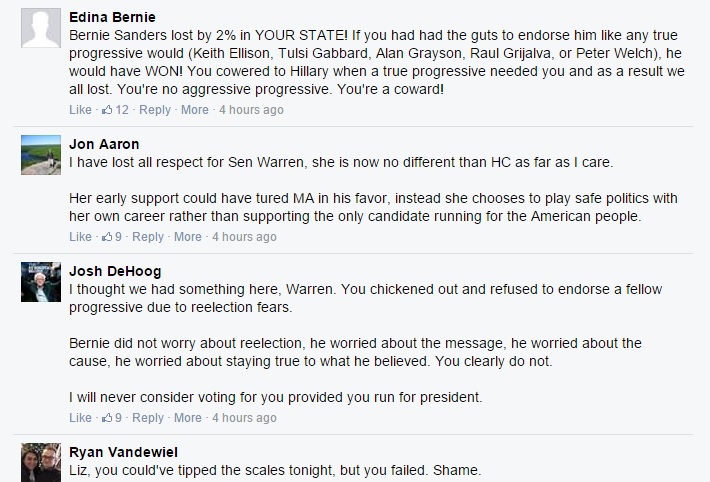 This a rather startling reversal from "Elizabeth Warren is perfect!" to "She has betrayed us!" But it goes to show how quickly women are scorned when they don't conform to imagined expectations.