Friday night before the long Memorial Day weekend is probably the worst timing for this story, nevertheless the Washington Post follows up its reporting on Jared Kushner, his father-in-law's Secretary of Everything, with another bombshell story. Russian ambassador told Moscow that Kushner wanted secret communications channel with Kremlin: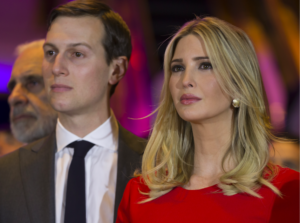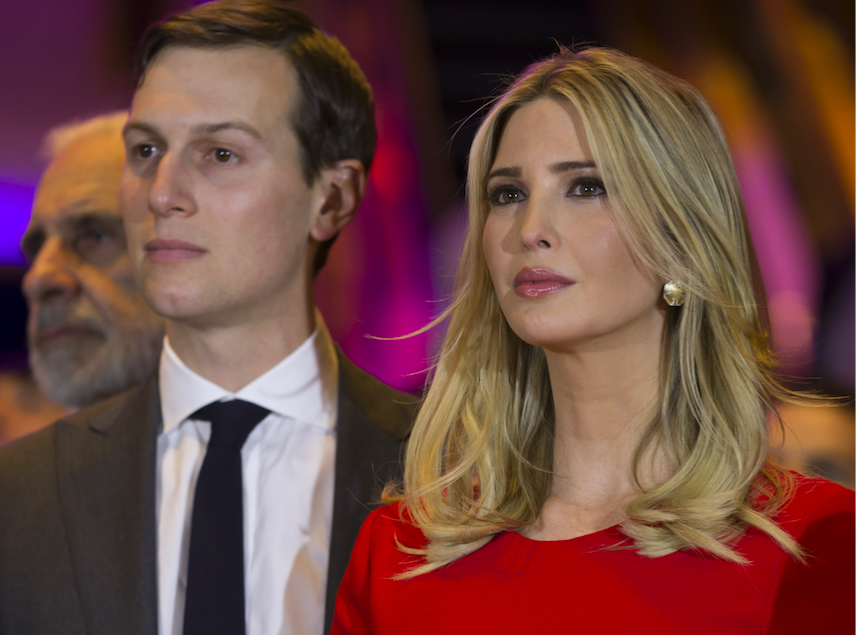 Jared Kushner and Russia's ambassador to Washington discussed the possibility of setting up a secret and secure communications channel between Trump's transition team and the Kremlin, using Russian diplomatic facilities in an apparent move to shield their pre-inauguration discussions from monitoring, according to U.S. officials briefed on intelligence reports.
Ambassador Sergei Kislyak reported to his superiors in Moscow that Kushner, son-in-law and confidant to then-President-elect Trump, made the proposal during a meeting on Dec. 1 or 2 at Trump Tower, according to intercepts of Russian communications that were reviewed by U.S. officials. Kislyak said Kushner suggested using Russian diplomatic facilities in the United States for the communications.
The meeting also was attended by Michael Flynn, Trump's first national security adviser.
The White House disclosed the fact of the meeting only in March, playing down its significance. But people familiar with the matter say the FBI now considers the encounter, as well as another meeting Kushner had with a Russian banker, to be of investigative interest.
Kislyak reportedly was taken aback by the suggestion of allowing an American to use Russian communications gear at its embassy or consulate — a proposal that would have carried security risks for Moscow as well as the Trump team.
Neither the meeting nor the communications of Americans involved were under U.S. surveillance, officials said.
Kushner's apparent interest in establishing a secret channel with Moscow, rather than relying on U.S. government systems, has added to the intrigue surrounding the Trump administration's relationship with Russia.
To some officials, it also reflects a staggering naivete.
The FBI closely monitors the communications of Russian officials in the United States, and it maintains a nearly constant surveillance of its diplomatic facilities. The National Security Agency monitors the communications of Russian officials overseas.
Current and former U.S. intelligence officials said that although Russian diplomats have secure means of communicating with Moscow, Kushner's apparent request for access to such channels was extraordinary.
"How would he trust that the Russians wouldn't leak it on their side?" said one former senior intelligence official. The FBI would know that a Trump transition official was going in and out of the embassy, which would cause "a great deal" of concern, he added. The entire idea, he said, "seems extremely naive or absolutely crazy."
The discussion of a secret channel adds to a broader pattern of efforts by Trump's closest advisers to obscure their contacts with Russian counterparts. Trump's first national security adviser, Flynn, was forced to resign after a series of false statements about his conversations with Kislyak. Attorney General Jeff Sessions recused himself from matters related to the Russia investigation after it was revealed that he had failed to disclose his own meetings with Kislyak when asked during congressional testimony about any contact with Russians.
Kushner's interactions with Russians — including Kislyak and an executive for a Russian bank under U.S. sanctions — were not acknowledged by the White House until they were exposed in media reports.
* * *
Russia would also have had reasons of its own to reject such an overture from Kushner. Doing so would require Moscow to expose its most sophisticated communications capabilities — which are likely housed in highly secure locations at diplomatic compounds — to an American.
The Post was first alerted in mid-December to the meeting by an anonymous letter, which said, among other things, that Kushner had talked to Kislyak about setting up the communications channel. This week, officials who reviewed the letter and spoke on the condition of anonymity to discuss sensitive intelligence said the portion about the secret channel was consistent with their understanding of events.
For instance, according to those officials and the letter, Kushner conveyed to the Russians that he was aware that it would be politically sensitive to meet publicly, but it was necessary for the Trump team to be able to continue their communication with Russian government officials.
In addition to their discussion about setting up the communications channel, Kushner, Flynn and Kislyak also talked about arranging a meeting between a representative of Trump and a "Russian contact" in a third country whose name was not identified, according to the anonymous letter.
The Post reported in April that Erik Prince, the former founder of the private security firm Blackwater and an informal adviser to the Trump transition team,met on Jan. 11 — nine days before Trump's inauguration — in the Seychelles islands in the Indian Ocean with a representative of Russian President Vladimir Putin.
You have to ask yourself why Team Trump so badly wanted a secret back channel of communications to the Kremlin, and what their purposes? What were they trying to conceal?
More importantly, Kushner failed to disclose his Russian contacts on his national security clearance form, which is a federal crime, and now we learn why.
Kushner's temporary security clearance must be pulled, and he should be escorted out of his office adjoining the oval office and cut off from any further classified or sensitive information. Kushner is now looking at a possible criminal prosecution, and investigators will use this as leverage to obtain information from him about any others involved.
UPDATE: Reuters adds, Exclusive: Trump son-in-law had undisclosed contacts with Russian envoy – sources:
U.S. President Donald Trump's son-in-law and close adviser, Jared Kushner, had at least three previously undisclosed contacts with the Russian ambassador to the United States during and after the 2016 presidential campaign, seven current and former U.S. officials told Reuters.
Those contacts included two phone calls between April and November last year, two of the sources said. By early this year, Kushner had become a focus of the FBI investigation into whether there was any collusion between the Trump campaign and the Kremlin, said two other sources – one current and one former law enforcement official.
The new information about the two calls as well as other details uncovered by Reuters shed light on when and why Kushner first attracted FBI attention and show that his contacts with Russian envoy Sergei Kislyak were more extensive than the White House has acknowledged.
BACK CHANNEL
Before the election, Kislyak's undisclosed discussions with Kushner and Flynn focused on fighting terrorism and improving U.S.-Russian economic relations, six of the sources said. Former President Barack Obama imposed sanctions on Russia after it seized Crimea and started supporting separatists in eastern Ukraine in 2014.
After the Nov. 8 election, Kushner and Flynn also discussed with Kislyak the idea of creating a back channel between Trump and Russian President Vladimir Putin that could have bypassed diplomats and intelligence agencies, two of the sources said. Reuters was unable to determine how those discussions were conducted or exactly when they took place.
Reuters was first to report last week that a proposal for a back channel was discussed between Flynn and Kislyak as Trump prepared to take office. The Washington Post was first to report on Friday that Kushner participated in that conversation.
Separately, there were at least 18 undisclosed calls and emails between Trump associates and Kremlin-linked people in the seven months before the Nov. 8 presidential election, including six calls with Kislyak, sources told Reuters earlier this month. . Two people familiar with those 18 contacts said Flynn and Kushner were among the Trump associates who spoke to the ambassador by telephone. Reuters previously reported only Flynn's involvement in those discussions.
Six of the sources said there were multiple contacts between Kushner and Kislyak but declined to give details beyond the two phone calls between April and November and the post-election conversation about setting up a back channel. It is also not clear whether Kushner engaged with Kislyak on his own or with other Trump aides.
* * *
FBI investigators are examining whether Russians suggested to Kushner or other Trump aides that relaxing economic sanctions would allow Russian banks to offer financing to people with ties to Trump, said the current U.S. law enforcement official.
The head of Russian state-owned Vnesheconombank, Sergei Nikolaevich Gorkov, a trained intelligence officer whom Putin appointed, met Kushner at Trump Tower in December. The bank is under U.S. sanctions and was implicated in a 2015 espionage case in which one of its New York executives pleaded guilty to spying and was jailed.
The bank said in a statement in March that it had met with Kushner along with other representatives of U.S. banks and business as part of preparing a new corporate strategy.