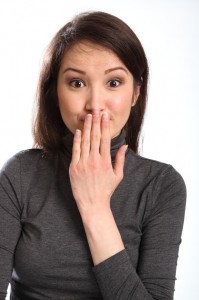 Was it something we said? Actually, No. Our Sockpuppet Internet troll John Huppenthal said what he truly believes in his dark heart when he is freed from his elected public official persona, and was Hoist by His Own Petard.
The Arizona Republic reports Chamber drops plan to honor John Huppenthal:
The Arizona Chamber of Commerce and Industry has canceled plans to honor Arizona Superintendent of Public Instruction John Huppenthal at its annual awards lunch next week.
Huppenthal has been mired in controversy since Wednesday when he acknowledged to The Arizona Republic and azcentral.com that he wrote fiery, anonymous blog posts on political websites Blog for Arizona and Seeing Red AZ in which he called people who receive public assistance "lazy pigs" and compared the work of Planned Parenthood founder Margaret Sanger to the actions of the Nazis.
"We are canceling the award as a direct result of what The Arizona Republic has reported," said Glenn Hamer, the chamber's president and chief executive officer. [Ahem, hello Glenn, credit where credit is due.]
Huppenthal on Friday could not be reached for comment.
The lunch, scheduled for next Friday, is an annual event to honor community leaders. Hamer said the chamber created a special award to recognize Huppenthal's support of the Arizona College and Career Ready Standards.
* * *
Hamer said the offensive blog posts [comments] contrast sharply with the deep, thoughtful conversations he has had with Huppenthal about the importance of making sure all students have enough education for college or a job after high school.
He said at first he had trouble believing Huppenthal wrote the posts.
"I am shocked. I am shocked and saddened," Hamer said. "The comments that were posted should not be posted under any circumstances. I am in extreme pain over this conversation."
Hamer said his board will soon decide whether to ask Huppenthal to step down or drop out of the November 2014 election, although the group has no power to make him do so. Huppenthal has served as Arizona's top education leader since 2011.
"Public officials need to be held to a high standard," he said.
Oh, hell no! We want a chance for the voters to reject this troll at the polls. Teamed up with Tom "banned for life by the SEC" Horne, it is part of a perfect GOP corruption ticket for Democrats to run against this fall.
Note: In the reporting of this story this week by the media, John Huppenthal claimed that he "posted" blogs. Let's get the terminology correct, shall we? John Huppenthal is not an authorized blogger at Blog for Arizona, nor does he work for us. So he does not "post" on our blog. He "comments" to posts on our blog.
Hupenthal abused the right to comment by being a Sockpuppet Internet Troll who sought to hijack Blog for Arizona's proprietary interest through frequent posting of comments extolling his intellectual superiority to all of mankind. Attempting to hijack this blog through frequent comments also makes him a deadbeat freeloader, too cheap to purchase his own blog space where he could blog to his dark heart's content.
h/t www.beliefnet.com for graphic.