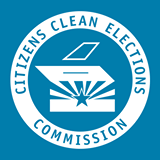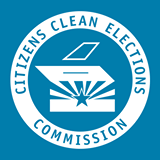 The Arizona Citizen's Clean Election Commission hosted a debate between the 3 women candidates running for 2 House seats in AZ state legislature for LD 10. This debate was held on June 27, 2016 at the PCC District Office on Broadway Blvd.
Incumbent Rep. Stefanie Mach (2 terms) is running for re-election, and political newcomers  Prof. Kirsten Engel and Courtney Frogge are also running. Two of these candidates will face off with Republican Todd Clodfelter, who has run twice before for this seat, in the General Election.
Here's the online video to watch:
https://www.youtube.com/watch?v=phe9BafKqjY&feature=youtu.be
Also I previously posted the CCEC online debates for contested Democratic House races in LD 2 and LD 9. Here they are again, in case you missed them:
https://blogforarizona.net/watch-online-clean-elections-debates-for-ld-2-and-ld-9-house-races/
Vote wisely on or before August 30. Early ballots go out on August 3, 2016.