I really thought it would be when Hillary Clinton won the South Carolina Democratic Presidential primary by nearly 50 points, but no.
Clinton's turnout was a bit less than Barack Obama's in 2008: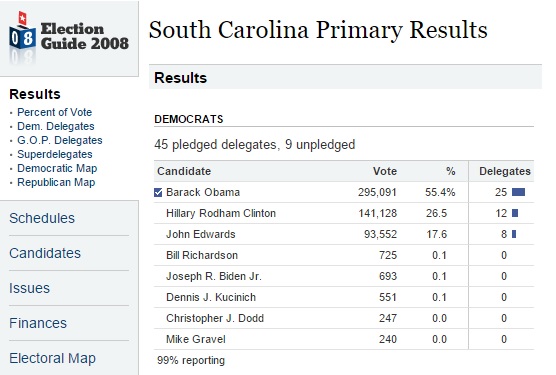 And Bernie Sanders had a, shall we say, less than stellar showing in South Carolina on Saturday night: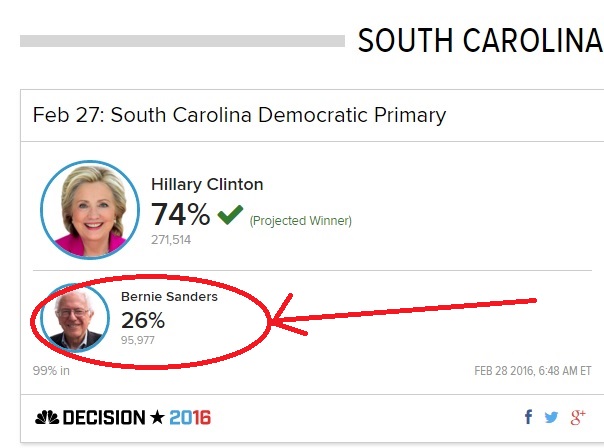 But I guess Hillary Clinton is a failure because, wait for it, Bernie Sanders didn't do well in South Carolina.
@Quinnae_Moon Hillary got 271K votes, almost as many as Obama did in '08. Was she responsible for Bernie's very low turnout too?

— Donna Gratehouse (@DonnaDiva) February 28, 2016
Wow, apparently women are not only responsible for their own electoral performance, but also that of the men they are running against!