Above: The Emmy-winning reality competition series "Rupaul's Drag Race," is in its 16th season. RuPaul's Drag Race Season 16 Episode Guide.
White Christian Nationalist Republican state legislators are bringing the hate again this year for the LGBTQ community out of their ignorance, fear and religious bigotry. This is a coordinated nationwide effort in Republican controlled state legislatures. I have not yet found good reporting on the far-right organizations behind this coordinated legislative effort, but I have no doubt it is the usual suspects.
Instead of dealing with the pressing needs of the American people, the far-right echo chamber is only interested in pursuing their culture wars by dividing Americans into groups that White Christian Nationalist Republicans can demonize and scapegoat – including immigrants, minorities, women, non-Christians and the LGBTQ community – an echo from European fascism in the 1930s.
Anti-LGBTQ community legislation in 2022 inspired "an epidemic of violence" particularly against trans women of color. White Christian Nationalist Republicans are doubling down on their hatred in 2023, which will only fuel more violence against the groups they are demonizing and scapegoating.
The 19th* reports, Health care for transgender adults becomes new target in 2023 legislative session (excerpt):
Lawmakers in at least eight states used the last two months of 2022 to prefile anti-transgender bills ahead of state legislative sessions convening this month — setting up another year of statehouse battles over trans rights, while targeting health care for trans adults in new ways.
Most states moving early on anti-trans bills focused on banning gender-affirming care for trans youth, while others have proposed banning care for adults, according to data from the Equality Federation, a coalition of state LGBTQ+ organizations, and a review of state bills by The 19th.
So far, efforts to restrict health care for transgender adults, either directly or through insurance exclusions, stand out as the new ground being broken ahead of 2023 legislative sessions. Education will be another crucial policy arena to watch after so-called "Don't Say Gay" laws, and other bills impacting LGBTQ+ students, went into effect across the country last year. 
Identifying which states are prioritizing anti-LGBTQ+ legislation, regardless of whether those bills ultimately fail, is important because a pattern has emerged in the past few years: Those same states have also made new and exploratory efforts to implement anti-trans policies outside of their legislatures. Texas and Florida are key examples. Actions from Texas' governor and Florida's state-appointed medical board enabled swifter restrictions and put greater political pressure on providers of gender-affirming care for trans youth.
Forty-three states will convene their legislative sessions in January. Here are the states that got a head start on anti-trans legislation before the new year.
Arizona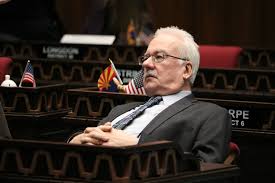 A prefiled Arizona bill directs school district employees to address all students under 18 years old using pronouns that match their sex assigned at birth, effectively ordering the misgendering of transgender or nonbinary children unless a parent provides written permission. The Republican Party controls both chambers of the state legislature, although the state has just elected a Democrat for governor — and some GOP lawmakers in the state put up resistance against their own party when debating anti-trans bills last year.
Read more: The Arizona Mirror, New GOP-proposed bill targets preferred pronoun use in schools, and from Howard Fischer, Kavanagh proposes law to govern pronoun use in schools.
"Krazy Kari" Lake is not governor, but the White Christian Nationalist GQP state legislators are pursuing one of her campaign themes, targeting drag queen shows, something "Krazy Kari" Lake used to enjoy participating in herself.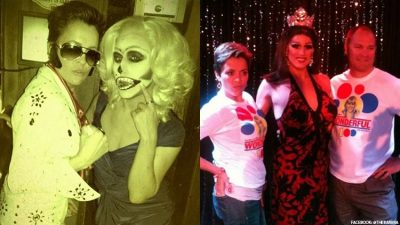 Laurie Roberts of The Republic writes, What's more dangerous to children: Men in drag or empty suits at Arizona's Capitol?
The Arizona Legislature returns to the state Capitol, ready, willing and absolutely champing at the bit to confront the most pressing issues that plague our fair state.
Noooo, not the need for affordable housing or the state's dwindling supply of water or the opioids epidemic that is killing five Arizonans every day.
Certainly, not the crying need to improve Arizona's public schools – the ones attended by the vast majority of our children.
Instead, Republican legislators are going after the newest boogeyman on the block: drag queens.
Seriously.
Senate swings into action with drag show bills
It's the latest front in the far right's culture wars, one opened last year after a gay bar in Texas hosted what was billed as a family-friendly drag queen show.
Republican legislators in Arizona immediately swung into action, vowing to "fight like hell to protect the most innocent from these horrifying and disturbing trends."
And so comes this year's bills to bar drag shows in places where children might see them and even to limit when such shows can occur even when kids aren't around.
Senate Bill 1026 would prevent the state from funding drag shows for kids. Never mind that even the bill's sponsor, Sen. John Kavanagh, R-Fountain Hills, acknowledges that he knows of no instance in which the state has funded drag shows for kids.
SB 1028 would bar "adult cabaret" performances in public or "in any location that could be viewed by a minor". [Bill Sponsor is January 6 insurrectionist Anthony Kern.]
SB 1030 would limit when and where drag shows can occur. [Bill Sponsor is January 6 insurrectionist Anthony Kern.]
No performances near schools, homes
And by drag show, the bill's sponsor, Sen. Anthony Kern, R-Glendale, means a performance in which men dress up as women (or vice versa) "and engage in singing, dancing or a monologue or skit in order to entertain an audience of two or more people."
Specifically, a man couldn't dress up as Marilyn Monroe and sing within a quarter mile of a daycare center, a school, a playground, a park, a house or a church.
Men dressing up as women to play a female role has been around since the ancient Greek theater. Some of Hollywood's most popular movies have featured men dressing up as women to play a female role, to name just a few, Top 10 movies where a male actor has played a woman. And I'm sorry, but Flip Wilson as Geraldine  Jones, and Tyler Perry as Madea are damn funny.
The Flip Wilson Show originally aired in the US on NBC from September 17, 1970, to June 27, 1974.
Tyler Perry in Diary of a Mad Black Woman (2005)
Note: Oddly enough, the majority of Americans never found this mainstream entertainment objectionable at the time. It is only now when authoritarian White Christian Nationalist Republicans are looking to demonize and scapegoat a minority that they have manufactured this issue.
Drag queens also would be barred from performing between 1 a.m. and 8 a.m. Monday through Saturday and between 1 a.m. and noon on Sunday.
It's a pity Kern didn't return a call to explain the need for his bills. I would have liked to ask him where we can view this parade of drag queens, sashaying through the streets in order supposedly corrupt our children.
Richard Stevens would like to know as well.
Stevens is one of the Valley's best-known drag queens, performing for the last 25 years as Barbra Seville at theaters, bars and even at baby showers attended by a certain future gubernatorial candidate [ahem,"Krazy Kari" Lake] (and her daughter).
It's a solution to a non-existent problem
Stevens is puzzled – and disheartened – by the bill.
"It's a solution to a problem that just doesn't exist," he told me. "It's an answer to a question that no one asks. It's ill intended. There's nothing behind this except somebody trying to build his name."
Stevens points out that drag has long been embedded in our culture, from the time of Shakespeare to the time of Looney Tunes (see: Bugs Bunny).
The far bigger obscenity here is a sitting legislator who dresses up not in sequins but in an empty suit, ignoring the real problems facing our children.
A legislator who, as one of his first acts upon returning to office after having been ousted by voters in 2020, is to offer a piece of fiction calculated to rouse the right and improve his political prospects. [Just like his "Stop The Steal" participation in the January 6 insurrection].
Bills aimed at improving public education? Nope.
Bills designed to protect children from gun violence or homelessness? Uh-uh.
Bills aimed at ensuring that future generations of kids aren't asking for the moon when they ask for a simple drink of water? Nah.
But oh, those drag queens.
White Christian Nationalist Republicans and their ignorance, fear and religious bigotry are the real problem for this country. They were the driving force behind the January 6 seditious insurrection, and they are the source of so much hatred for their fellow citizens.