Back in April I told you about The weird GOP 'mystery candidate' strategy for the Tucson City Council:
Bill Beard, Pima County Republican Party Chairman, said the candidates will not comment on issues until after nominating petitions are filed.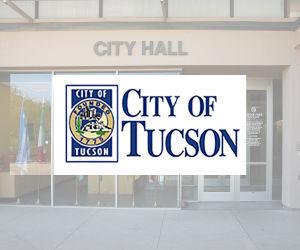 It turns out that paid petition circulators were able to convince enough registered Republicans in Tucson to sign nominating petitions for the three GOP "mystery candidates" for city council — a ridiculously low number is required — without knowing anything about the candidates and their positions, purely out of GOP tribalism.
This is the equivalent of buying a pig in a poke. Do these voters really know what they just bought themselves? What happens when the mystery surrounding these candidates is revealed?
The Pima County Democratic Party will review the petitions to determine whether there are enough valid signatures — paid petition circulators frequently have a "bad signature" rate in excess of 40% — and I have been told that there may be a question about the city residency of one candidate, and the voting history of a couple of the candidates appears spotty. I hope to learn more details.
But now that the Republican candidates for City Council filed for ballot at deadline, will the GOP "mystery candidates" continue their strategy of silence, or will they finally take questions from their constituents and the media?
I do not find that any of the GOP candidates has a campaign web page yet — Campaigns 101, class — outlining their positions for voters. They do have Facebook pages.
Republicans failed to recruit a candidate for mayor. Robert Reus, who last ran as a Democrat in the city council primary against eventual Tucson City Councilman Rodney Glassman in 2007 and got crushed, changed his voter registration to Republican and filed to run on May 15, just twelve days before the filing deadline. He apparently did this without the blessing of the Pima County Republican Party. As you might expect, he failed to file petitions yesterday.
Four years ago, Republicans had to qualify a candidate for mayor by write-in election at the primary in August. Rick Grinnell was the sacrificial lamb four years ago, and he got crushed by Democrat Jonathan Rothschild in November.
I have been told that perennial candidate mention Pat Darcy is again being mentioned as a write-in candidate for the GOP primary. He last ran for mayor as a Democrat in 1999, getting crushed by Molly McKasson in the primary, and he flirted with an independent run in 2011. Who's Pat Darcy? – Tucson Weekly.
Darcy is best remembered as the pitcher who gave up Carlton Fisk's walk-off home run in the 12th inning of Game 6 of the 1975 World Series. (Darcy did get his World Series ring, however, when the "Big Red Machine" won Game 7). Tucson has long since lost our Spring Training baseball to our bad neighbor to the North, so what would Darcy have to talk about?