You may have missed this over your Thanksgiving holiday, but Greg Sargent of the Washington Post has an important analysis about the GOP's regressive tax bill. The Trump tax plan is much worse than you thought. A new analysis confirms it.:
The fate of the Senate GOP tax plan now rests in the hands of a few undecided Republican senators, and next week, they will make up their minds. But a new nonpartisan analysis of the plan will make it much, much harder for them to embrace it — or at least it should, if their stated principles mean anything at all.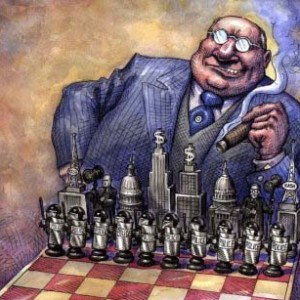 Here is the key takeaway from the new analysis, which is the work of the Tax Policy Center: By 2027, around 50 percent of taxpayers will see a tax hike. The whole purpose of this tax increase is to make it possible for Senate Republicans to pass a tax cut that overwhelmingly benefits the very wealthiest taxpayers — on party lines, without any Democrats.
Using the data from the TPC's analysis, I've created two charts that boil down the story of the Senate tax bill. The first chart details the average tax change for each major income group, by year, if the Senate plan becomes law, in dollars:
This shows that in certain respects, the plan actually gets more regressive over time. The tax cuts for the four lower-income quintiles basically shrivel up and disappear by 2027, with the two lowest quintiles ultimately seeing either a tax hike or no change, while the middle and fourth see the tax cut dwindle away to almost nothing. By contrast, in 2027, the top one percent sees an average tax cut of more than $30,000, and the top 0.1 percent sees an average tax cut of more than $200,000 — more than double what it was in 2019, and a good deal more than it was in 2025.