Laurie Roberts of the Arizona Republic has a reasonable explanation for why APS and its parent company Pinnacle West, together with the "Kochtopus" Carbon Monopoly dark money network operated by Sean Noble, are investing heavily in the Attorney General race: because the Attorney General decides whether the policies adopted by the Corporation Commission meet legal muster. APS betting big on Mark Brnovich (and here's why):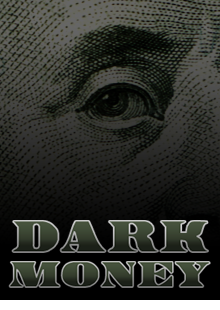 Everybody's favorite electric utility is at it again.
Arizona Public Service, not content with trying to select [capture] who will regulate it, also is hoping to have a say in who will oversee the regulators.
APS's parent company, Pinnacle West, has chipped in $175,000 to the Republican Attorneys General Association for a new ad attacking Felecia Rotellini, the Democratic nominee for attorney general.
APS is supporting her opponent, Republican Mark Brnovich.
* * *
During the primary, the Arizona Free Enterprise Club and Save Our Future Now – a pair of dark-money independent campaigns widely believed to be funded in part by APS – spent an astonishing $1.7 million aimed at getting Republicans Tom Forese and Doug Little elected to the commission that regulates APS and other utilities.
Save Our Future Now is now going after Democrat Sandra Kennedy, spending $1.3 million on attacks and another $100,000 to boost Forese and Little.
Mum's the word over at APS when it comes to answering questions about whether or not the utility is funding the campaigns to get Forese and Little elected. The electric company that provides light seems more comfortable operating in the dark.
Its contribution in the AG's race, however, is detailed in the latest IRS quarterly report by the Republican Attorneys General Association.
* * *
According to the IRS filing, APS' parent company contributed $175,000 to RAGA on Sept. 15, the day before RAGA purchased TV time for an ad detailing Rotellini's "dangerous views." Campaign contributions for October have not yet been disclosed.
It's easy to see why APS would want to select who sits on the commission that regulates it. The current all-Republican commission is considered pro-utility and no doubt APS would like it to stay that way.
The Democratic candidates, meanwhile, are considered friends of rooftop solar, which threatens the utility business [carbon monopoly] model. Every dollar a SolarCity customer pays toward a solar lease, for example, is a dollar that otherwise would have been paid to APS for electricity service.
But now APS is banking on Brnovich becoming AG. Why?
Turns out the attorney general has a role in overseeing the Corporation Commission, specifically in making sure that any rules passed are "clear, concise and understandable" and within the commission's authority to make.
So if a utility (let's say APS) wanted to get out from under what it considered an onerous set of rules (let's say the ones that eventually require it to meet a certain renewable-energy standard), it might want a certain candidate (let's say Brnovich) sitting in the catbird seat.
In 2006, the Corporation Commission approved a set of rules requiring regulated utilities to produce 15 percent of their electricity from renewable sources such as solar or wind by 2025. APS estimated the cost to rate payers would total $347 million by 2012. The Attorney General's Office, under then Attorney General Terry Goddard, approved the rules in 2007.
In 2008, the Goldwater Institute sued both the Corporation Commission and Goddard, contending the commission had no authority to impose the stringent rules on utilities. Goldwater attorney Clint Bolick called it "an unconstitutional power grab by an agency that is rapidly becoming Arizona's fourth branch of government."
In 2009, Goldwater lost and lost again on appeal in 2011. [In other words, the so-called constitutional law "experts" (sic) at the "Kochtopus" Death Star, the Goldwater Institute, were wrong!]
As APS continues its battle with the rooftop solar industry, I suppose Goldwater and APS would like to ensure a friendlier set of rules in the future. Brnovich is a former senior fellow at the Goldwater Institute.
A handy guy to have in your hip pocket, don't you think?
I am not a crook!
There is a fast and simple rule: anyone who is now or has ever been employed by the Goldwater Institute is automatically disqualified from serving in public office. Period. Follow this simple rule and you can't go wrong.
Elect Felecia Rotellini Attorney General and the "solar team," Sandra Kennedy and Jim Holway, to the Arizona Corporation Commission. It's time to start cleaning up the GOP culture of corruption in Arizona.
h/t Steve Muratore and Arizona Eagletarian