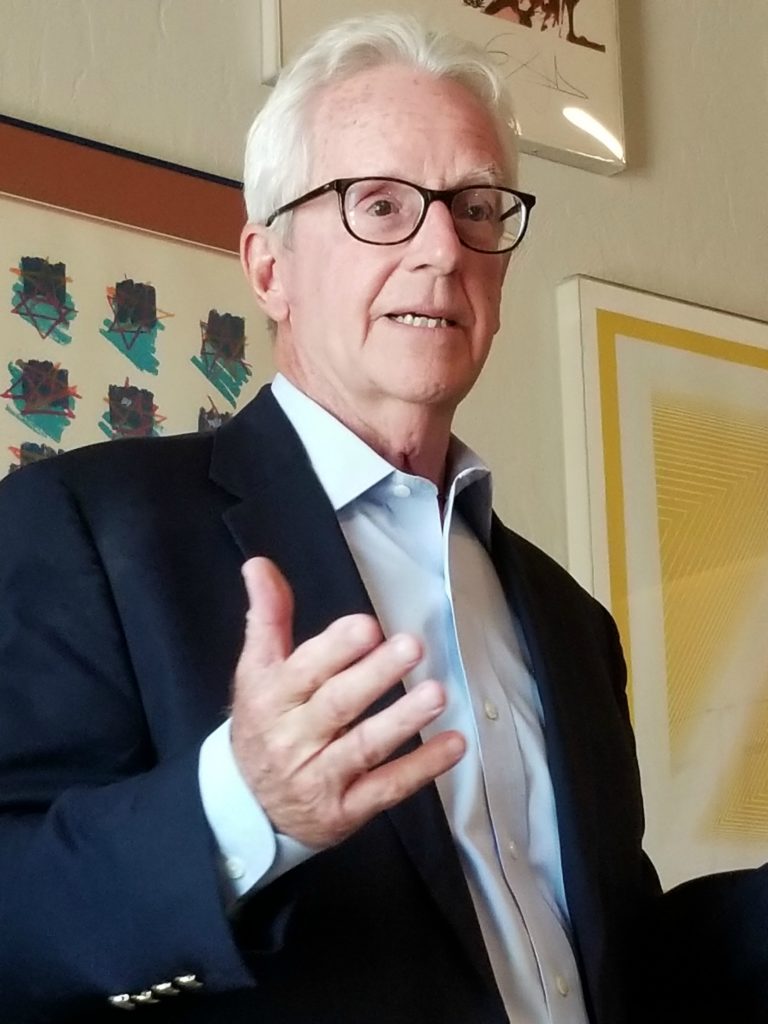 Among all the candidates running for Congress in Tucson, no one but Bruce Wheeler can say that he's been elected three times from the district. That is the #1 reason that he can beat Martha McSally.
"I understand the district," he said at a home reception in my own Precinct 238. "This is the district where Hillary won by 15,000 votes."
Indeed, Wheeler was a state representative for Tucson from 1975-1977, a Tucson City Council member from 1987-1995, and state representative again from 2011 to 2017.
This gives him name recognition, which will be backed up by a door-to-door initiative and a social media campaign. Wheeler knows how to win elections.
It also gives him a leg up on other candidates like carpetbagger Ann Kirkpatrick – who has the backing of the Democratic Congressional Campaign Committee (DCCC) and ex-Congressman Ron Barber  – and candidate Mary Matiella, who has the backing of Bill Roe, the First Vice Chairman of the AZ Democratic Party.
2. McSally is vulnerable this year, especially because she voted against health insurance for 22 million Americans. "I am absolutely convinced she will be defeated," Wheeler said. "She is an enabler for Donald Trump's policies."
Wheeler favors Medicare for all.  Continue reading →