Following up on an earlier post in which the right-wing Brownbackistan fna Kansas state legislature passed an income tax increase to balance the state budget after the devastating effects of Governor Sam Bownback's "trickle down" tax cut utopia experiment, Kansas is a cautionary tale for Arizona: pigs do fly!, Governor Brownback made his choice to veto the tax increase.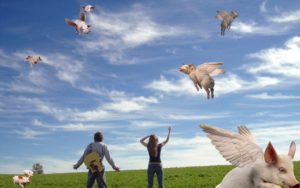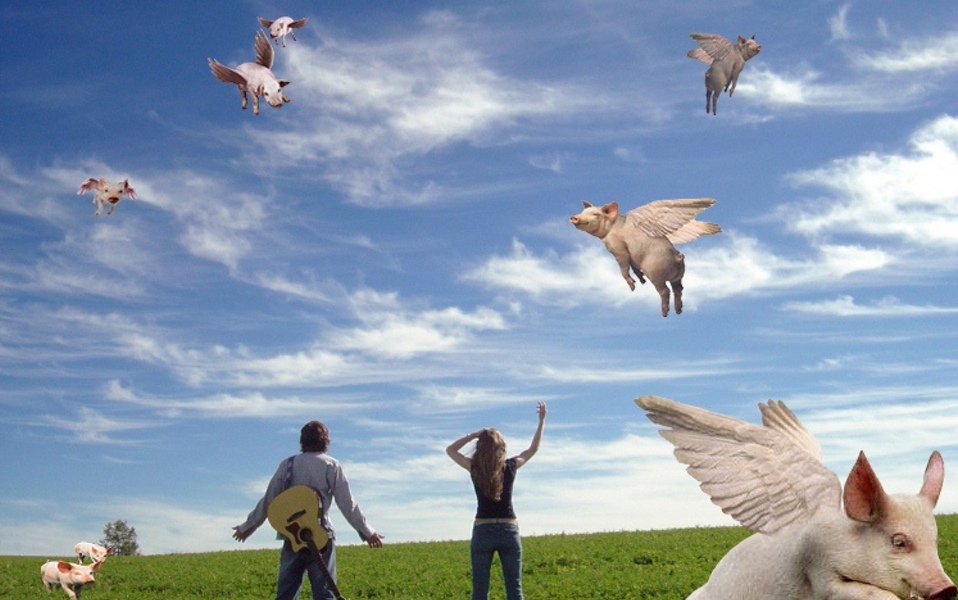 As I predicted, there were enough Tea-Publican anti-tax "trickle down" true believer zealots in the legislature to sustain the governor's veto. Gov. Sam Brownback's tax policies survive — barely — after Kansas Senate vote: "Gov. Sam Brownback's signature tax policy was saved by three votes as the Kansas Senate fell short Wednesday of overriding his veto on a bill that would have generated $1 billion over two years." "[M]any lawmakers in the House remain committed to rolling back Brownback's 2012 tax cuts, which they blame for the state's fiscal hole, and it could take months before they achieve a compromise."
It is easy to imagine our Koch-bot Governor Doug Ducey and the anti-tax zealots in our lawless Tea-Publican legislature doing the same thing. Rather than raise taxes and reject the dogma of their "trickle down" tax faith, they would rather fiddle while Rome Arizona burns.
Now Kansas — as very well Arizona may face  from a future lawsuit — has another budget-busting disaster on its hands. Kansas Supreme Court Says State Education Spending Is Too Low:
The Kansas Supreme Court ruled on Thursday that the state's spending on public education was unconstitutionally low, dealing a new blow to Gov. Sam Brownback, who is facing a rebellion from his own Republican Party over his trademark tax-cutting doctrine.
In a unanimous ruling, the court said black, Hispanic and poor students were especially harmed by the lack of funding, pointing to lagging test scores and graduation rates. The justices set a June 30 deadline for lawmakers to pass a new constitutional funding formula, sending them scrambling to find more money to pay for a solution.