I first posted about this pending lawsuit back in February 2015 and I have occasionally posted updates about its status.  Background: Update) Our lawless Tea-Publican legislature faces another lawsuit for its failure to fund public education: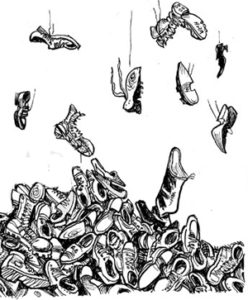 Meanwhile, an earlier case in which our lawless Arizona legislature shortchanged our public schools, in which the Arizona Supreme Court held that the statutory financing scheme for public education violated the Arizona Constitution, Article XI, § 1, Roosevelt Elem. School Dist. No. 66  v. Bishop (No. CV-93-0168 1994), is now the basis for yet another lawsuit against our lawless Tea-Publican legislature.
A public interest advocacy group is planning a lawsuit alleging that the state has unconstitutionally underfunded building maintenance and soft capital for school districts, which could force the state restore hundreds of millions of dollars of budget cuts made in recent years.
The Arizona Center for Law in the Public Interest plans to sue on behalf of several school districts and taxpayers, said attorney Tim Hogan. The Glendale Elementary School District's governing board in December [2014] voted to join the lawsuit as a plaintiff, and Hogan said he plans to bring in several other school districts, along with property taxpayers from districts that have approved bonds to make up for funding shortfalls.
"It will allege that the current system is unconstitutional because it doesn't provide any dedicated capital funding to school districts sufficient to ensure that they meet the state's minimum standards," Hogan said of the lawsuit. "School buildings have to be renovated. They have to be repaired. They have to be maintained. And all of that requires significant dollars."
In its landmark ruling in Roosevelt Elementary School District No. 66 v. Bishop, the Arizona Supreme Court concluded that the state had violated a provision in the Arizona Constitution requiring the state to establish and maintain a "general and uniform" public school system. As part of its settlement in the case, which led to the creation of the Arizona School Facilities Board, the state agreed to provide funding for building renewal, which covers all aspects of building upkeep and maintenance, and soft capital expenditures such as textbooks and computers.