The CD 8 special election today is just the first in a "two-fer" election this year. November is the grand prize. Close counts in horseshoes and hand grenades, and "two-fer" special elections.
Donald Trump won this district by 21 points. A single digit finish for Democrat Hiral Tipirneni is still a "win" because it will attract DNC and outside group money this fall that she has not received in this special election.
The New York Times takes notice today, Special Election: Republicans Are Dominant But Still Nervous: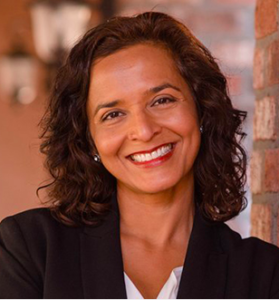 We're watching Tuesday's special election in Arizona closely, not because we expect the Democrats to stage an upset (the congressional district is solidly Republican), but because Republicans are showing concern over the outcome. Here's what makes this House race interesting.
The district is deeply red.
Debbie Lesko, a former Republican state senator, is facing the Democrat Hiral Tipirneni, a doctor, in the race for the Phoenix-area seat that is reliably Republican.
After the district lines were redrawn in 2012, the district has voted Republican in the past three elections, and it has supported Republican presidential nominees by large margins.
Donald J. Trump won the district by more than 20 percentage points in 2016. Four years earlier, Mitt Romney had won it by almost 25 points.
The Eighth District seat was vacated by Representative Trent Franks, a Republican who resigned after he was revealed to have offered $5 million to an aide in exchange for carrying his child.