Well this is interesting. In the CD 8 special election to replace the disgraced Trent Franks, first-time Democratic candidate Hiral Tipirneni has more popular support from small donors than the GOP candidate bought and paid for by the "Kochtopus," Debbie Lesko. Hiral Tipirneni outraises Debbie Lesko as Arizona's CD8 race enters final stage: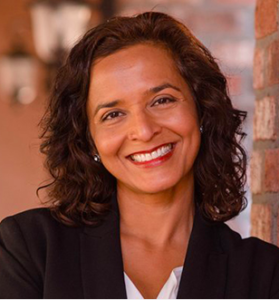 Democrat Hiral Tipirneni outraised Republican Debbie Lesko as their race for a vacant Arizona congressional seat entered its final stage, campaign finance records show.
Tipirneni built her modest financial advantage on the strength of small-dollar donors, who collectively provided her with more money than Lesko took in from all individuals.
Lesko closed much of the financial gap by raking in significantly more money from political-action committees and other special interests than Tipirneni, but had relatively little cash as of April 4, the cutoff for the report.
Overall, Tipirneni raised $434,000 from all sources between Feb. 8 and April 4. Lesko raised $367,000 from all sources in the same period. Tipirneni ended the period with $125,000 on hand compared to $54,000 for Lesko.
But Republican groups, who have seen recent GOP losses in Alabama and rural Pennsylvania, have kicked in about $700,000 in outside spending to help boost Lesko in the conservative-leaning district.
National Democratic groups, on the other hand, have not put money into this special election. Democratic groups withhold money from CD8 race:
Even as national Republican groups spend hundreds of thousands of dollars in Arizona's 8th Congressional District, their Democratic counterparts have left Dr. Hiral Tipirneni to fend for herself.
The National Republican Committee has spent just over $280,000 on door-to-door field operations in support of former state Sen. Debbie Lesko, who ran away with the Republican nomination in the February special primary election. She won on February 27 about 12 percentage points ahead of her nearest competitor, former state Rep. Phil Lovas.
And on March 27, Politico reported the National Republican Congressional Committee coordinated with Lesko on a TV buy for $170,000, while GOP super PAC Congressional Leadership Fund planned to spend about $100,000 to reach voters via phone and online.
All the while, there has been nothing but crickets from the Democratic Congressional Campaign Committee – or at least from its pockets.
The reasoning behind this strategic decision?
Democratic consultant Chad Campbell said the Republicans seem to be hedging their bet.
Still, he said the Democrats cannot play in every district where Trump won by 20-plus points without jeopardizing efforts in more winnable districts. Tipirneni just won't be a priority in that context.
"But I think that she's worked hard, she's a great candidate," Campbell said. "So if there's anybody in this environment who can pull off an upset, it's a candidate like her."
Outside Democratic groups also have largely ignored the race, but a new group headed by activist Ady Barkan plans to spend "six figures" in the race's closing days:
Ady Barkan, the progressive health care activist whose video pleadings with U.S. Sen. Jeff Flake last year briefly became a viral hit, is starting a group to tout select Democratic candidates across the country, starting with Hiral Tipirneni's congressional bid in Arizona.
The California man who is battling Lou Gehrig's disease told The Arizona Republic on Thursday his group, Be A Hero, plans to spend six-figures pushing for Tipirneni in the 8th Congressional District's upcoming April 24 special election.
"I think this race epitomizes the big questions about health care in America," Barkan said in an interview.
* * *
Barkan has continued advocating for expansive health care coverage and brought his efforts to Arizona this week.
On Thursday, he discussed the issue with Lesko. Later, he appeared outside the Senate campaign headquarters for U.S. Rep. Martha McSally, an Arizona Republican who is running for the seat that Flake is vacating at the end of his first term.
Barkan's group is funded by the Center for Popular Democracy Action, the dark-money sister organization to the progressive Center for Popular Democracy. Barkan, 34, works for the Center for Popular Democracy.
The CPD action group also advocates for progressive causes and is involved in a broader, multi-million effort to capitalize on anger with President Donald Trump by channeling it to help Democratic causes and candidates. The action group is a 501(4) non-profit and can keep its donors secret.
While Barkan's group brings money, it comes late in a race that appears on course for a Lesko victory at the moment.
A tabulation by the Secretary of State of early ballots received so far shows registered Republican voters have a 20 percentage-point advantage over registered Democrats. Voting in the special election ends April 24.
The GOP has a 17-percentage-point registration advantage in the district. And West Valley voters have not elected a Democrat to Congress since Bob Stump in 1980.
Barkan's debut ad opens with an intimate shot of the Santa Barbara man lying on a bed with his little boy playfully perched on Barkan's stomach.
The minute-long video traces Barkan's journey of being diagnosed with amyotrophic lateral sclerosis, his confrontation with Flake and his trip to Washington, D.C. to protest against it.
The video is punctuated with images of Barkan's wife holding their newborn son, of Barkan shuffling across a room using a walker because of the muscle atrophy associated with the disease, and of his son toddling toward a recliner, where Barkan struggles to breathe.
Barkan narrates the piece with slow, deliberate speech with the rhythm typical of the disease.
"My name is Ady Barkan," the video opens. "Four months after my wife gave birth to our beautiful baby boy named Carl, I was diagnosed with ALS. I was shocked when Congress proposed a tax bill that would take away my health care to fund tax cuts for billionaires.
"So I went to Washington to plead with members of Congress to be heroes."
The ad closes with a black screen that reads, "Stand with Ady's family. On April 24, vote for Dr. Hiral Tipernini."
Can last-minute ads affect races?
Richard Herrera, an Arizona State University associate professor of political science, said generally that last-minute ads — if seen as sophisticated and emotional by voters — could affect the race's outcome.
"In certain cases, it can really take a race that was sort of secure, and put it in a different column," Herrera said. "These sort of things don't happen very often. It's rare that one ad can move the needle that much."
By now, most voters have already decided who they are voting for.
"So now, we're talking about last-minute voters," he said. "And with (Congressional District) 8, we're looking at the no-preference voters, which is pretty large. If they get sort of activated by this sort of thing and feel like it's time to make a statement, they will."
CD 8 is a "two-fer" race: the special election in April, which generally are low voter turnout affairs favoring Republicans, and the general election in November, which will see higher voter turnout. Doctor Hiral Tipirneni is expected to be the Democratic candidate on the ballot in November and is playing the long game.
If Tipirneni can keep the special election race within single digits — Trump won this GOP district by 20 points — this should be enough to attract some national Democratic organization money and some outside organization money for the November election. It will be needed to offset Debbie Lesko's deep pocket support from the "Kochtopus" dark money organizations.
UPDATE: Daily Kos Morning Digest: National Republicans continue to pour money into Arizona House special election:
A new poll from GOP pollsters OH Predictive Insights for ABC15 Arizona finds Republican Debbie Lesko with a comfortable 53-43 lead on Democrat Hiral Tipirneni ahead of the April 24 special election for Arizona's vacant 8th Congressional District, but outside GOP groups keep dumping in more money.​
The NRCC is the latest to pour it on. The committee's independent expenditure arm just dropped another $250,000 on ads attacking Tipirneni, bringing their total outlay to $383,000. None of their ads appear to have surfaced online, but the NRCC proper is teaming with Lesko to air what's known as a "hybrid" ad (more on how those work here), and we do have a copy of that. The spot slams "Democrats in Washington" for various sins (like "forced taxpayer-funded healthcare for illegal aliens") without mentioning Tipirneni by name, then concludes with a very wooden Lesko staring into the camera and saying she'll "block socialized healthcare."
In addition, the Congressional Leadership Fund has spent a bit over $100,000 here, while the RNC, which doesn't usually get involved in House races, has also shelled out some $400,000. In total, Republican groups have spent just shy of $900,000 on this race—a small fraction of $10 million-plus they lit on fire in the Pennsylvania 18th District special election, but still a considerable sum for a dark red seat that, even in this volatile environment, should be safe for them.