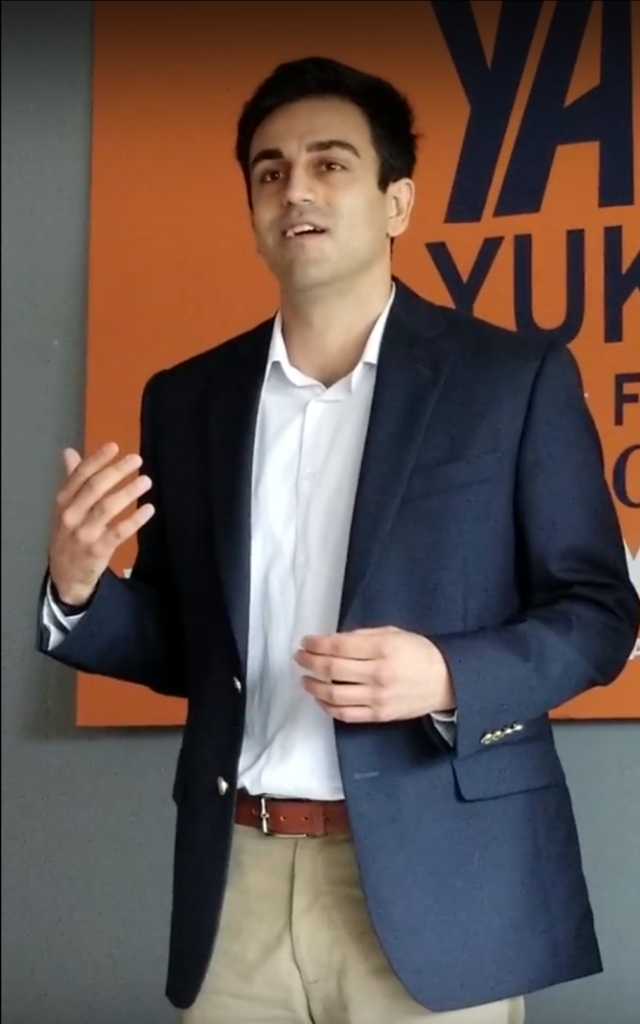 A 16-year old Tucson girl was upset because her parents were getting divorced, and she went to a friend's house and got drunk. As she was passing out, Yahya Yuksel, a teen virgin who was ready with a condom, had sex with her even though she said, "no, I don't want to."
Flash forward to yesterday, when Yuksel — in a public display of narcissism — was confronted with the allegations of rape and a furious crowd of rape survivors and other women — and he refused to drop out of his race for Democratic CD2 Congress member. See Rape Allegation Surfaces Against CD2 Democratic Candidate Yahya Yuksel.
Back in 2007, the unnamed 16-year old girl regained consciousness and started crying. She told a friend who had listened in on the sex act that Yuksel raped her. He would later cover for Yuksel in a Sheriff's interview. She finally told her parents who basically told her, "you should have known better." It was only when she told her school counselor she had been raped that somebody finally believed her.
The counselor called 911. A Sheriff's officer interviewed the girl, but the officer didn't even bother to interview Yuksel, the alleged perpetrator, and closed the case. No charges were ever filed. Click to see the photos of the documents: PDF with legal motion, sheriffs report and court ruling.
We can imagine what the boys were saying about Yuksel's first sexual success. How could Yuksel not know that the girl was telling people she had been raped? Certainly, the creep who listened in told Yuksel what she said.
Flash forward to March 2018 when Yuksel claims he discovered the police report. He was about to start a run for Congress and needed to get rid of the police report. He filed a "Petition for Clearance of Criminal Record" legal motion to cover up the offense. The motion said it would be "disastrous" to his campaign and even anticipated that the Sheriff's report would be made public. Confronted with the bizarre motion, a judge denied it.
In an act of egotism, Yuksel announced his run for Congress last March, never having been elected to office before. It came to an end yesterday when he surprisingly refused to quit the race, and the crowd chased him out of the room with a shout of "Coward," and chants of "Shame on You" and "You are done."
Watch the videos of the disastrous event at As Crowd Chants "You Are Done" CD2 Candidate Yahya Yuksel Refuses to Quit Race for Congress. His campaign is over but the candidate and his advisors refuse to admit it.
Represent Me AZ revoked their invitation for Yuksel to appear at Thursday's candidate forum and implored him to drop out of race.
It's not about politics
This debacle is not about politics and who can win the primary. It's about women that nobody would believe about being targets of rape, sexual harassment, and assault.
It's about men who can't keep their dick in their pants and take advantage of their power — or the drunkenness of a teenage girl — like President Trump, Harvey Weinstein, Anthony Wiener, John Edwards and other assholes.
Yahya — for the sake ignored victims of a sexual attack, for the sake of the voters in CD2, for the sake of the Democratic party, and for your own sake and future — get the hell out of the race for Congress.