By Ricky Sage
The Republican US House Representatives from Arizona are an extreme group. District 6 Rep. Juan Ciscomani tries to have it both ways. He portrays himself as a moderate.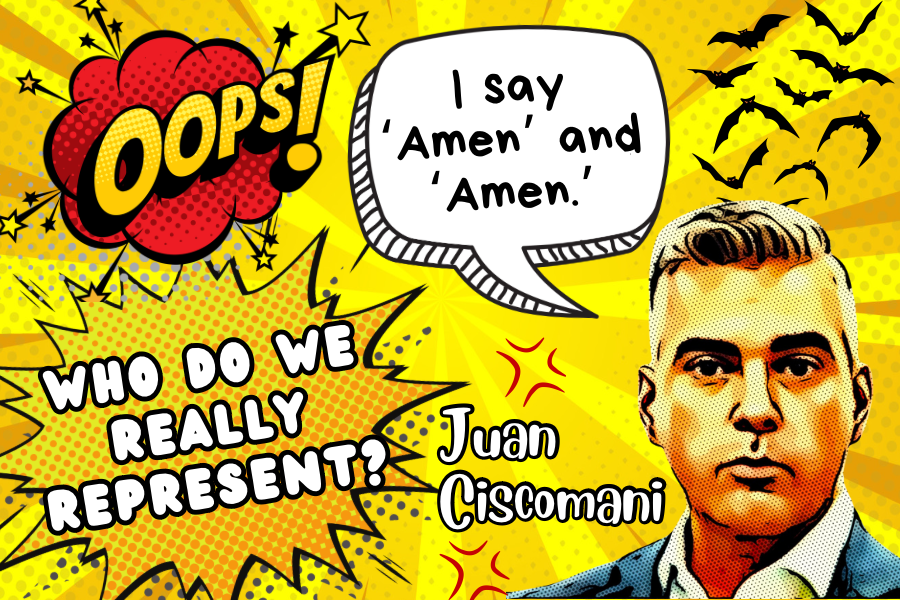 To a Republican audience, he says 'Amen' to extreme proposals.
When they say, 'Shut down the government and cut Social Security,' he says, 'Amen.'
When they say, 'Government oversight of mining pollution use is evil,' he says, 'Amen.'
Ciscomani is highly partisan with a 'charismatic Christian' background, believing that homosexuality is a sin, women's healthcare is subject to religious restrictions, and the constitution is written to ensure Christian control of government.
A recent mining 'conference' was hosted by Rep. Gosar. Ciscomani argued that government oversight of pollution, safety, ecology, and water use is unacceptable, and mining should not be taxed. His words were straight from libertarian master Charles Koch.
Ciscomani claims to be a bipartisan moderate. Don't be fooled. He is aligned with MAGA.
First published in the Arizona Daily Star, 19 September 2023