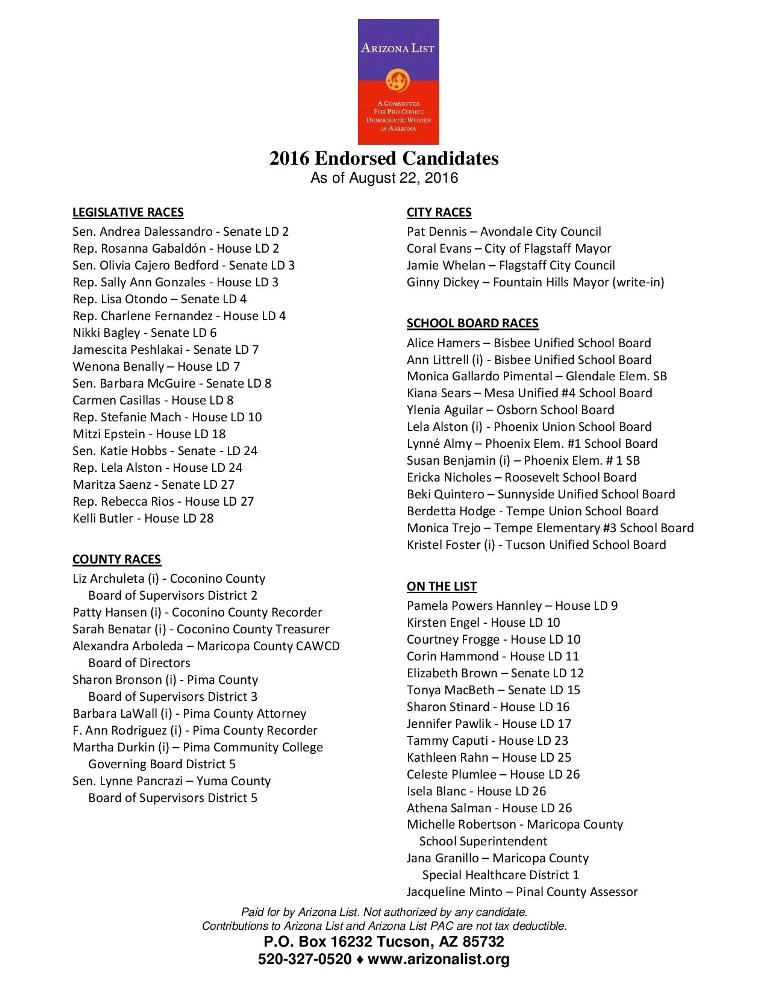 Per Laura Hogan, Political Director: "Arizona List celebrates all pro-choice women candidates. Being "On The List" means that we are keeping a close eye on this candidate as her campaign shows promise. She shares our Democratic values, she is well qualified and we are excited she is running for office.These candidates may move to endorsed status as the campaign progresses. We try to keep our website updated as any changes are made."
More info at www.arizonalist.org.
Vote wisely on or before August 30, 2016.  Happy Women's Equality Day.