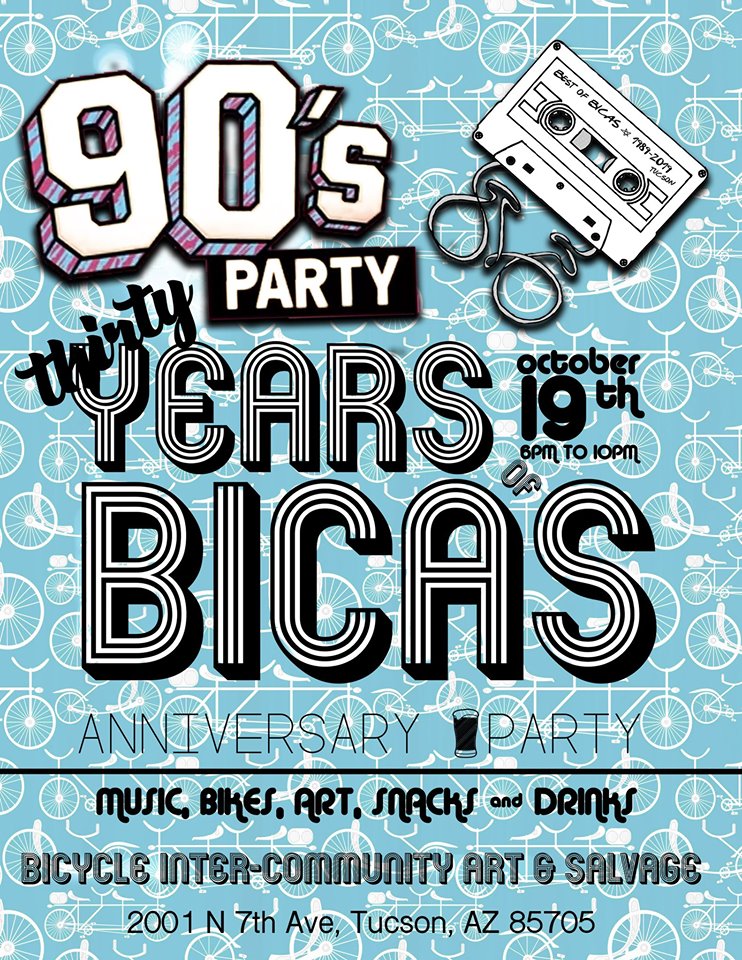 "BICAS is 30!  2001 N. 7th Avenue, Tucson (south of Grant Rd.)
Join us for a 90's-themed celebration on October 19th from 6-10pm with drinks, music, dancing, and some special activities (TBA). 90's flashback fashion is highly encouraged! No matter if you were a chola, skater, gangster, grunge-ster, freak, geek, punk or jock (or even if you weren't born yet), we wanna see you all here raising a glass together to 30 years of biking, wrenching, creativity, and community!
There will also be a mini-history exhibit where you can travel back in time to see some of the people, art, events, and memories that helped make BICAS what it is today.
Admission is free. Beverages, snacks, and merchandise will be available for purchase. Event is all-ages. 21+ may purchase beer with a valid ID.
See you there!"
https://www.facebook.com/events/703862323462487/