Bob Olsen has dedicated his life to serving others.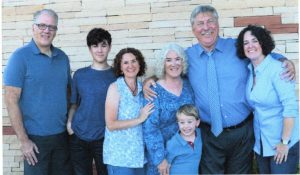 For most of his adult life, he has been either a member of the military, a police officer, a firefighter, or an attorney.
Now, he would like to be the next House Representative from Arizona Congressional District (CD) Eight.
Currently, arch-conservative and Trump enabler Debbie Lesko is the Representative from CD Eight.
Mr. Olsen is running against two other candidates (Michael Muscato and Bob Musselwhite) for the Democratic Party nomination to run against Ms. Lesko.
If elected in November, Mr. Olsen would:
"Make sure everyday people's interests are represented. Bob has a strong passion to return America to a place of opportunity for all, where with a little hard work a person can rise above their circumstances and achieve their own American dream. "
 He graciously took the time to answer questions about his candidacy.
The questions and his responses are below. 
Please explain the reason you have chosen to run for Congress.
 "This is not the country I grew up in. Too much big money in politics and people making a name for themselves. There are too many people being left behind and getting poorer and that group is growing. The public servants vote for party and not country and that is wrong. Confidence in government is eroding and I could not sit on the sidelines anymore. We were taught to look out for each other. Not anymore. We have to restore order in the political process. I also want to be able to pass legislation that will grow America and give people the opportunity to succeed and get a good education. I want to help calm the country down and work on providing more opportunity"
What are the three major domestic issues you will center your campaign on?
"Health care
Election and Voter Security
Social Security and Medicare
Care for Veterans, especially homeless veterans.
Promoting equality
Education and the promotion of more trading schools.
Workers' rights.
Reforming our immigration system."  
What are the three major international issues you will center your campaign on?
"Restoring our status as a leader in this world
Fairtrade policies that protect our workers.
Climate Change; we need to go back to multinational cooperation.
Limit arms proliferation
Counterterrorism operations including combatting cyberwarfare.
Immigration and refugees.
National Security"
With regards to health care, do you believe in Medicare for All or expanding the Affordable Care Act or another alternative?
"Ultimately, Medicare for All would be a great system. However, we need to start by expanding Medicare for people who cannot get coverage anywhere else."
In your opinion, should the federal minimum wage go up to $15.00 an hour or be adjusted depending on the region of the country you live in?
 "We should have a national minimum wage with regional COLA (Cost of Living Adjustments) adjustments."
What are three ideas you have for addressing climate change/sustainability/fighting pollution? 
"Renewable energy be it solar, wind turbine, and hydroelectric."
"Solar on every house."
"We have to transition workers from dying fossil industries to renewable energy ones."
What is your view on the moves towards clean elections and election security reform contained in HR 1?
"I really support the goals of HR 1 like standardizing voter id's and getting rid of the Dark Money and move to Clean Elections requirements for all offices."
What are three ideas you have on what needs to be done to combat the COVID 19 virus?
"Maintain the precautions all the scientific community is calling for until a vaccine is developed."
"We need to make sure we have the medical materials to combat the pandemic."
"We need to take this more seriously and listen to the medical experts."
Are there any issues not mentioned in the earlier questions that you would like to discuss with the reader?
"The Veterans Administration: the bureaucracy is a mess and we have a tremendous homeless and suicide problem. We have to change the VA so it properly cares for our veterans in a timely fashion."
"We also need to address equality; we may not be able to force it upon all people but our Government needs to practice it all the time and treat everyone equally."
 "Education: We need to ensure that our primary education prepares people for college and careers such as trades like carpentry. As far as college debt goes, we need to see how well colleges prepare people for careers as a springboard for success."
Is there anything you would like the readers to know about you or your candidacy that the above questions did not fully convey?
 "I am a military veteran, police office, firefighter. I was a federal employee. I have a unique insight into those issues. I have been a working person my entire adult life and I know the struggles of making ends meet. Because I worked for the federal government, I saw the waste and the overspending. I have political experience. I testified to the United States Senate in support of a law increasing the wages of federal law enforcement officers and in my work with the Drug Enforcement Administration, I was instantly involved with the "War on Drugs" and I understand the fallacies of our drug policies."
For more information on Mr. Olsen and his candidacy, please click on his Website here and his Facebook Page here.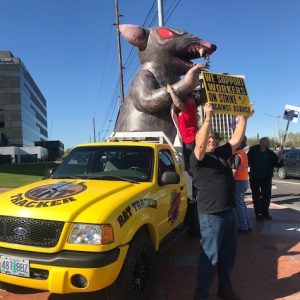 Please remember:
Primary Election Day is on August 4, 2020, and General Election Day is on November 3. 2020. Please see the below graphic for all-important voting dates. 
Please check your voter registration at vote.
Register/sign up for the Permanent Early Voting List (PEVL) in Arizona or any state that allows early or absentee balloting and mail. Arizona residents can sign up at vote. 
Arizona residents, mail your General Election ballot by October 28, 2020, for the November 3, 2020 election.
Check-in with the Secretary of State's office where you live to verify your mail-in ballot was received, processed, verified, and counted.
Know the voter ID requirements in your state.
If you can, support Clean Election Candidates with a small contribution.
Also, please remember to stay informed on all the candidates and vote for all the offices on the ballot.
Also, remember to research all the ballot initiatives, sign to get them on the ballot if you support the measure, and vote on them as well.