The Children's Action Alliance (CAA) has released its 2020 Kids Count Book which traces socioeconomic trends for Arizona's children over a ten-year period from 2009 to 2019.
While the report does not reflect the current situation due to the Coronavirus Pandemic in areas like preschool attendance, the effect of school closures, and current health insurance participation rates, there are both positive and negative trends that warrant the public sectors immediate attention.
Pre COVID 19 Positive trends included:
Better performance for third graders on the AZ Merit Reading Test.
Higher enrollment for three- and four-year old's in Pre School.
A reduction in children living in households that are rent-burdened.
A reduction in teen births.
A reduction in child placement at juvenile detention facilities.
An increase in children with health insurance.
An increase in teenagers attending school and/or working.
Rising high school graduation rates across most demographics.
The Pre COVID 19 Negative Trends included higher numbers of children living in:
Poverty
Food Insecurity.
Foster Care and with grandparents.
Households with declining income.
The study also showed disturbing findings with:
Rising dropout rates in grades seven through twelve.
Poor performance among eighth-graders on the AZ Merit Math Test.
Low weight births.
Please click here to access the full report which divides topics by subject and county.
Again, noting that some of the published data have not taken the socioeconomic fallout from the COVID 19 Pandemic into account, Siman Qaasim, the President and Chief Executive Officer of the Children's Action Alliance offered her perspective on the newly published findings.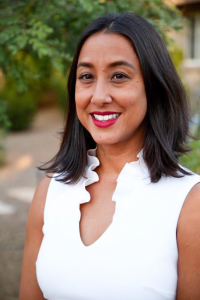 "Arizona is a state with a changing demographic landscape. Over 60 percent of Arizona's children are children of color and just over one in four children are growing up in an immigrant household. This is why it was important to us to disaggregate more of the data by race and ethnicity than in previous editions and to call out the strengths and contributions of immigrant families. This data was collected before the onset of the COVID-19 pandemic, and we still don't fully know the full scope and breadth of this crisis on children and families."
"The data in the book presents, where possible, a decade look back to determine the larger trends in Arizona children's wellbeing. There are positive trends such as the increase in 4-year cohort graduation rates in almost all racial and ethnic categories, and particularly for American Indian students (44 percent to 64 percent)."
 "Additionally, there has been a really strong improvement in the teen birth rate and a small improvement in the rate of low birth-weight babies born."
 "Dramatically fewer children are in juvenile detention settings, with the rate per 1,000 children declining dramatically from 11.9 in 2009 to 1.2 in 2018."
 "Some trends are positive, but more can and should be done. Slightly more 3-and 4-year old children are in preschool in Arizona, although the near-collapse of the childcare sector during COVID-19 and the recent loss of federal funding for our preschool development grant, signals a possible reversal of this positive trend in the near future."
 "While Arizona has made significant strides in reducing the rate of uninsured children since the implementation of the Affordable Care Act and lifting the KidsCare enrollment freeze, the 2019 that just came out shows that this has reversed course. What's most disturbing is that this decline in the insured rate occurred before the pandemic and during a time of strong overall employment. I am gravely concerned about Arizona children's access to health care during this health crisis and beyond, particularly children in immigrant families."
 "One of the most worrying data points is that even though Arizona was experiencing a strong economy before the pandemic, more children are growing up in poverty. In 2018, nearly 1 in 2 American Indian children and 1 in 3 Latino/a children were living in poverty in Arizona. This shows us that the economic prosperity was not shared by all. While participation in the labor force remained higher than before the Great Recession, median annual income for families with children dropped by $2,200."
Ms. Qaasim is quite right to remind the readers that the Coronavirus Pandemic, in all likely hood, has affected the numbers presented in this report.
In many cases, probably adversely.
To what extent the public, through its representatives, cares for the most vulnerable like the elderly, the disabled, the poor, and children, is one of the measures of how good a society is.
By the results outlined in the Kids Count Book, while some developments over the last ten years are welcome, much work needs to be done to help Arizona's children.
This was the case before the Coronavirus and these trends cannot be attributable to the pandemic.
ACTION IS NEEDED NOW
Children should not be forced to have to live on the streets.
Children should not go hungry and have to beg passersbys for food.
Children should not have to live in poverty.
Earlier this year, the CAA asked candidates running to fill out questionaries on issues affecting vulnerable children. Several supplied feedback.
Please click here to see if the candidate in your legislative district (LD) filled one out.
Helping reduce child poverty and food insecurity are important issues that should not be forgotten in any season.
Please contact representatives at the State Legislature and ask them to do more to help vulnerable children.
Please help out if you can by donating to a food bank or any goodwill charity that can assist families in need.
In the end, "it does take a village."