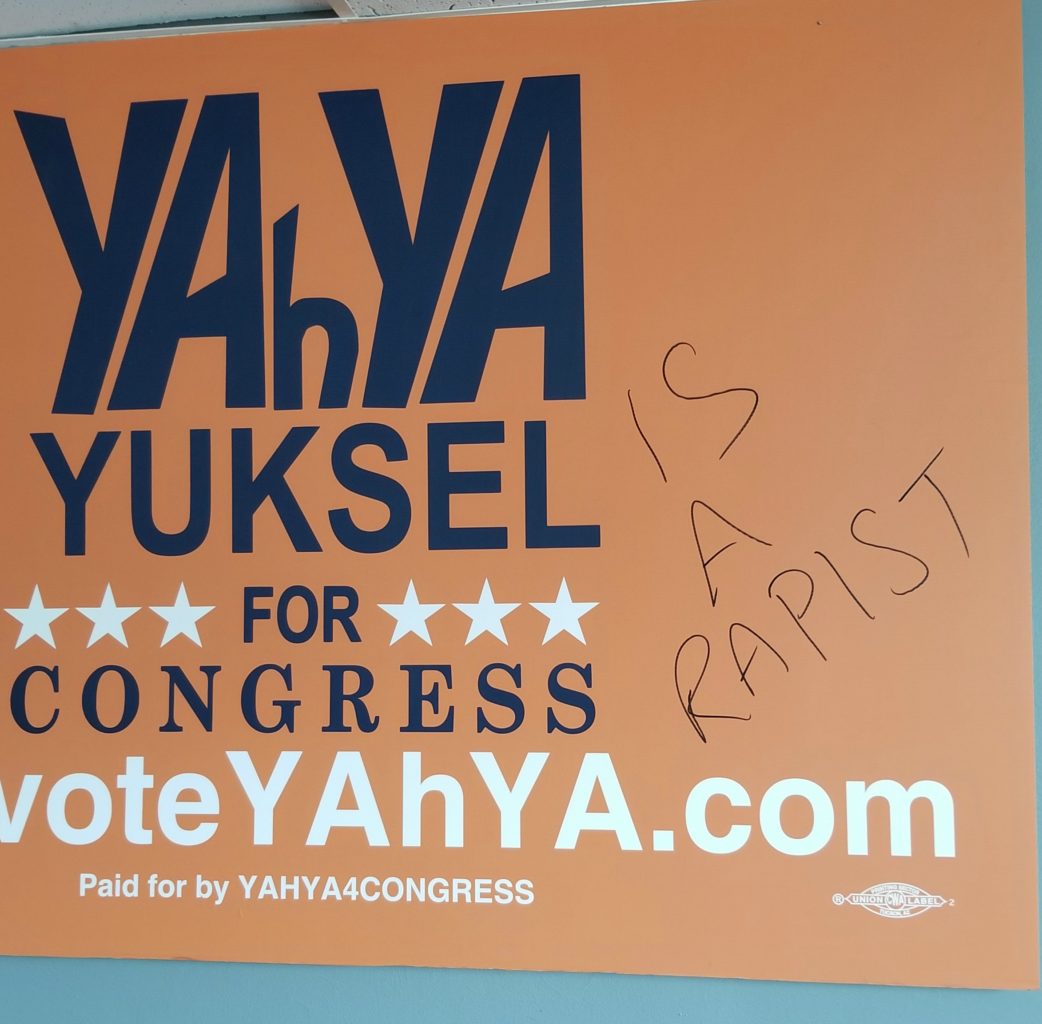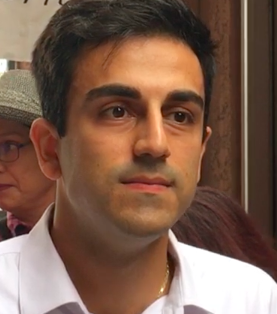 Candidate Yahya Yuksel persists in a bizarre campaign for the CD2 Congressional seat in Tucson — ignoring repeated calls for him to drop out of the race, disavowment by the Pima County Democratic Party, and cancellations of invitations from Democrats of Greater Tucson and Represent Me AZ.
Read Accused Rapist Yahya Yuksel Must Drop Out Now
Yuksel sent a broadcast email on July 26:
---
Is AZ Going Blue? It's Up To You. | Y4C Newsletter
From: Yahya Yuksel <yahya@yahya4congress.com>
I have a strong belief that Democrats will win this seat in November. From polls to the last elections, everything seems to be going blue here, but it can only happen with your vote. So make sure to vote by early ballot starting August 1st.

Did you know that independents can also vote in Democratic primaries? You just need to call the County Recorder's Office and ask to get the Democratic Primary ballot.
Pick the candidate who best represents you, and your policy ideas. Someone who holds both parties accountable when they stray.
Someone not beholden to any party, or special interest but to the people they are elected to represent.
Someone who has new solutions for increasing wages, adequately funding education, campaign finance reform, boosting solar energy, and funding an AZ high-speed rail.
Paid for by Yahya 4 Congress, if you wish to stop receiving these, just reply and let us know.
---
The email arrived as the Arizona Daily Star reported that Kenny Jacobs, the former campaign coördinator for Yuksel's campaign, posted on Twitter that the campaign intentionally posted false information to the Federal Election Commission.
13/ surprising as Edip Yuksel is one of the least responsible persons I encountered during my time at the campaign. Cut to the chase – the filing is inaccurate AF. No, it's not an intern's fault. I believe Edip Yuksel purposefully filed that way to mask particular disbursements.

— kenny (@kennyjacobs) July 26, 2018
Asked for a response, the campaign offered the Star an updated summary of its finances. It understated both revenue and expenses by roughly $5,500. The statement did not include specific information about individual disbursements but suggested it paid staffers $13,193 over a three-month period — a figure not included in the original statement.
Jacobs left Yuksel's team three weeks before the disastrous press conference.