The newly expanded Mariposa port of entry in Nogales is busy. During the winter season, thousands of trucks cross the border from Mexico hauling as much as 60% of all the fresh produce sold in U.S. markets. Nogales is one of the
primary gateways for fresh winter produce, it will handle over 120,000 trucks during the season. Arizona's exporters to Mexico are doing well, their shipments are running over a billion dollars ahead of last year. After the year's final statistics are complied, Arizona's exports to Mexico are expected to total over $8 billion for 2014. With Mexico's GDP possibly growing at a 4% rate in 2015, the upward trend for Arizona's exports should continue.
Illegal immigration continues to trouble relations with Mexico. American border security has been tightening, approximately 18,600 Border Patrol agents are now serving on the Mexican border. Although Border Patrol apprehensions have declined from the high of 1.6 million in 2000, the number of people apprehended is running at an annual rate of around 415,000. Of the total number of illegal border crossers apprehended on U.S. borders, 98% are caught along the border with Mexico.
The illegal drug trade servicing American demand is a big, violent business. Since 2006, approximately 70,000 deaths have resulted from the Mexican drug cartels fighting each other for control of distribution routes and the Mexican
government's suppression efforts. The cartels based in Mexico may be pulling in as much as $29 billion a year from the outsized North American drug trade. America's gradual decriminalization of marijuana is affecting the market for illegal drugs. As American consumers switch to more potent domestic varieties of marijuana, demand for the weaker quality product grown in Mexico has declined. The amount of marijuana seized by federal, state and local law enforcement personnel has declined by 37% since 2011.
The Mexican drug traffickers are adjusting to the shift in taste by moving more cheap heroin and methamphetamine into the U.S. As the drug cartels increase heroin and meth shipments, law enforcement seizures have increased. Meth seizures have skyrocketed in the last three years, heroin seizures are up nearly 300%. According to the Drug Enforcement Administration, 90% of the meth for sale on American streets now originates in Mexico. The Mexican drug cartels oversee production, they also dominate the distribution channels in North America.
The drug cartels operating in Mexico have advantages. Heroin and meth can be cheaply produced, they are easy to transport and hide. As a result of the lower prices, American drug users have begun to turn away from cocaine. Seizures by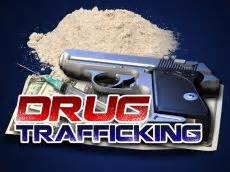 law enforcement agencies reflect the trend, they are less than half of what they were in 2011. The United States is home to an estimated 600,000 heroin users, a number that is said to have increased by about 300% in five years. An estimated 10 million Americans abuse prescription pain killers. The crackdown on the illegal sale of prescription painkillers such as OxyContin, Vicodin and Percocet has pushed up prices for the pills. As a consequence, addicts have been switching to cheaper Mexican heroin.
According to a recently released Organization for Economic Cooperation and Development (OECD) report, the average of its member governments' income from taxes (as measured as a percent of GDP) was 34.1% in 2013. Denmark had the highest tax take at 48.6%. At other end of the spectrum, Mexico had the lowest rate at 19.7% of GDP. The United States came in at 25.4%.
Those Americans constantly striving for lower taxes and less government might want to reconsider their ultimate goal in light of Mexico's experience. Governments starved for tax revenue tend to provide poor quality services. The resulting uncertainty and instability negatively affects economic growth by deterring private business investment.
Along with the belated economic reforms that are slowly being implemented, Mexico needs to overhaul its erratic, mistrusted criminal justice system. The recent killing of 43 students by municipal officials and drug traffickers has intensified calls for change in how Mexico handles law enforcement. Under consideration, are plans to replace Mexico's 1,800 mostly poorly paid and often corrupt municipal police forces with 32 state police forces.
Unfortunately, the concept has a few issues that need to be ironed out. Some large municipal police forces are outperforming their state counterparts. Other state forces have been found to be as corrupt as the municipal ones they will replace. The exception appears to be Mexico's federal police. An organization numbering 41,000, it is considered to be more trustworthy and competent than most of Mexico's other policing agencies.