Just as the Russians are conducting staged elections in Ukraine this week, "Krazy Kari" Lake is conducting staged events with her supporters, pretending that they are open to members of all political parties and even the "enemies of democracy," as this demagogue likes to call the "evil" reality-based media.
This just in from a leading candidate for Arizona governor … pic.twitter.com/DMXEZWNPWv

— Henry Brean (@RefriedBrean) September 17, 2022
The alternate reality media, Trump propaganda outlet Breitbart reports, WATCH: Arizona Republican Kari Lake Launches 'Ask Me Anything' Tour:
Arizona's Republican gubernatorial candidate, Kari Lake, launched her "Ask Me Anything" tour Monday and held her first event in Phoenix.
Those who wish to receive updates on the tour can text "Kari" to 70789, or go to Campaign website.
In a video shared on Twitter, Lake announced she was kicking off the tour because her Democrat opponent, Secretary of State Katie Hobbs, refuses to debate [this MAGA/QAnon Big Lie election denier conspiracy theorist.]
"My opponent Katie Hobbs's strategy is to hide from me, hide from the media [that's rich], and hide from you, the voter. I'm taking a different approach. I'm so excited to announce my "Ask Me Anything" tour," Lake said.
"Hate me? Don't trust me? Are you still a little skeptical? That's fine," she added. "I signed up for this. I am applying for the job of governor, and you, the voter, are the hiring manager, and this tour is my job interview."
Lake took the stage in downtown Phoenix on Monday after prayer backstage and answered questions for nearly 45 minutes. The first question for the GOP nominee was why Hobbs, who told the Arizona Clean Elections Commission last week that she would not share a stage with Lake, refuses to debate.
Oh, what were the odds? This staged event was built around the CCEC debate, and the very first question was a softball toss on that very topic from what had to be a "Krazy Kari" campaign worker. FAKE!
.@KariLake: "I don't care if you're with the Republicans Party, the Democrat Party, the Pool Party or the Pizza Party. We want you in this movement"

Join us LIVE: ⤵️https://t.co/vXQM2QQCfI pic.twitter.com/ZBhNf21KR6

— Kari Lake (@KariLake) September 20, 2022
"I think the same reason that I won't box Mike Tyson," Lake jested. "It would not end well for me, and it won't end well for her." 
"Krazi Kari" Lake is full o' shit. She has a long-standing offer from the lawyers at Blog for Arizona to face our cross-examination, er, questions in a real debate. See, The Chamber of Commerce Gubernatorial Forum Is A Waste Of Money. Let's Have A Real Candidate Debate (excerpt):
Blog for Arizona has several trial lawyers skilled at cross-examination and a damn site tougher than the softball questions you are going to get from that Chamber of Commerce moderator. We would be happy to host this debate. How about if YOU face us, mean girl? Let us cross-examine, er, I mean question you. I'll bet we can make you cry. You're not so tough.
Let's start with the obvious question that you have been dodging and have failed to answer for several weeks now: "During your primary you alleged that you had evidence of fraud in the primary election before election day, and yet you never took your "evidence" to the proper legal authorities, or to the media. When aked by media reporters to reveal your "evidence," you refused."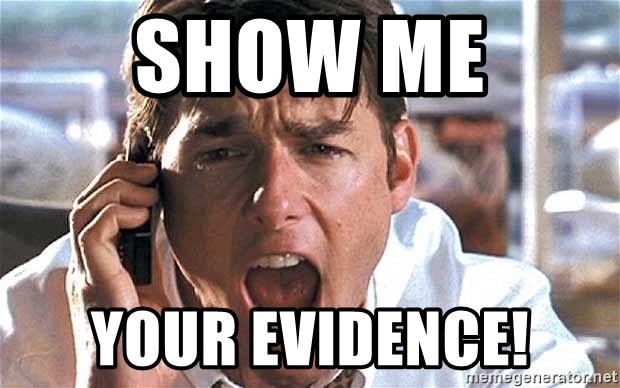 Anyone familiar with the candidate from "Q," "Krazy Kari" Lake's campaign website and her social media musings, can readily discern that she is a White Christian Nationalist.
So the next question she took from one of her supporters was also a softball toss:
Another question concerned attack ads against Lake that highlight her past comments about men and women not being equal. The person who submitted the question asked, "Why do you think this?"
"They run attack ads, and if you're believing attack ads, and that's affecting how you vote, then you should know… they're tricking people with those," said Lake. "They go, 'Oh, the voters who are the lower informed voters will fall for this.'"
"What I was saying in a speech I was delivering to young women was we are not the same. Men and women are different," she continued. "Women are created for certain reasons, and men are created for others, I think we all get that. We're not equal in a sense of a man can't have a baby, even despite what the left says."
.@KariLake: "Most men would agree that they can't do the things that women can do. Men aren't equal to women either. And women aren't equal to men. We are COMPLIMENTARY to one another. That's how God made us. " pic.twitter.com/aGNVgOSL7G

— Kari Lake (@KariLake) September 20, 2022
Who exactly, "Krazi Kari," who on the "left"? This is Donald Trump's bullshit move of saying "some people say" or "a lot of people say" – when no one is actually saying it.
After a round of applause, she said, "We are equal in America, and we should be treated equally when it comes to the workplace," adding:
Most men would agree, that they can't do the things that women can do. Men aren't equal to women either. And women aren't equal to men. We are complimentary to one another. That's how God made us. But they took that part out, they tried to make it an attack ad. The funny thing is everybody who watches that ad says 'well she's right, they aren't the same. Men and women aren't the same.' But what I do believe, obviously you are going to find occasional men who can do typical women's things better and vice versa. You might find a woman whose really good at something men are typically good at and we have the ability to live that life here. If you want to make it in a man's career that typically men go into, as a woman you have right to enter that career and you can do that and vice versa. And that's why we have such a great equality in our workforce and we need to treat people equal in the workforce. And I find it very ironic that Katie Hobbs is running that ad when she has actually been proven twice in a court, unanimously by two juries, to not treat women equally to not treat people of color equally. She's trying to deflect and make look it like I don't, and I believe in equality for all, absolutely. But I have still yet to see a man who has baby. 
You will note that "Krazi Kari" Lake studiously avoids discussing a woman's reproductive freedom and freedom of choice in family planning matters. That's because this White Christian Nationalist is an anti-abortion, no exceptions for rape or incest kind of gal.
Dr. Laura Mercer writes, Will Kari Lake enforce a ban on nearly all abortions? Voters deserve to know.
As a physician …I fear that [Kari Lake's] increasingly veiled stances against abortion could be not just misleading, but harmful and even deadly for Arizona women.
Lake has made many statements on abortion in the past that have raised my concerns considerably as a doctor. Physicians, like the majority of Arizonans, regard abortion as lifesaving health care. Like other forms of health care, we believe decisions around abortion are private and personal, and should be made between women and their trusted doctors, without political interference.
[Y]et Kari Lake has referred to abortion as "the ultimate sin." Doctors find this label not just wrong, but dangerous. We took an oath to do no harm, and assigning this sort of stigma to standard health care is harmful, at best. We know our patients, we listen to them, and we trust them to make the right decisions for themselves and their health.
Roe v Wade and the Culture of Abortion is over.

A new chapter of Life has begun.

A chapter where we help women become the Mothers they are meant to be.

Thank you, God.

— Kari Lake (@KariLake) June 24, 2022
We also know that, sometimes, abortion saves women's lives, either in the immediate or longer term. Health issues aren't black and white. Complications that seem minor earlier on in a pregnancy can escalate quickly, sometimes even within seconds. A condition that isn't acutely deadly, such as bleeding, one day could worsen dramatically, causing unnecessary pain and suffering. Health conditions like high blood pressure can turn into a disease called preeclampsia, which can cause kidney failure, liver failure, seizures and even death. Doctors should be able to use the full range of reproductive health care in these instances not only to prevent death but also to avert severe health conditions long before they become deadly.
So when Lake says that she supports exceptions to save the "life" of the mother, doctors have to ask: At what point? She has said, "The mother does have some choices when it comes to her health[…]." But what does "health" mean? How close to the brink of death must a patient be to make that call?
[P]erhaps sensing that most people don't agree with her past statements on abortion, Lake has seemingly tried to move away from sharing specifics — another practice that makes doctors uneasy as we try to navigate the changing landscape of abortion laws.
Lake said in May that, as governor, she would work to enact anti-abortion legislation, but didn't give specifics. Her campaign claimed that she supports exceptions from banning abortion for rape and incest. Yet she simultaneously says she supports Arizona's existing (and conflicting) abortion laws, which do not provide such exceptions for rape and incest. And shortly after becoming the GOP nominee for governor, Lake dodged a question from a reporter asking if she would advocate for more restrictive abortion laws.
Doctors overwhelmingly oppose more restrictions on — and government interference in — abortion care. But if Lake supports extreme bans on abortion, she should give it to Arizonans straight. She should be honest and clear, just as physicians try to be when delivering bad news to patients.
Here is some more fodder for questions that "Krazy Kari" Lake does not want to take at her fake "Ask Me Anything" tour. Key Vakil rhetorically asked at the Copper Courier, Could Anti-Abortion, Election-Denying Conspiracy Theorist Kari Lake Be Arizona's Next Governor? We'll Find Out Soon. (excerpt):
Can you support an attempted coup to override the will of Arizona's voters; embrace a near-total ban on abortion; associate with dangerous conspiracy theorists, white nationalists, and Nazi sympathizers; campaign with an ex-felon who plotted to kill an FBI informant; say it's "child abuse" to make children wear masks to protect them from COVID-19; falsely accuse the president of "grooming our children" and Democrats of having a "demonic agenda"; call for cameras to be put in classrooms to spy on teachers and students; refuse to enforce federal gun safety laws; threaten to imprison journalistsand your political opponents; and still become Arizona's next governor?
* * *
Here are 5 things you need to know about Lake:
1. Lake is deeply committed to the "Big Lie" that the 2020 election was stolen
Nearly two years after President Joe Biden defeated Donald Trump in Arizona, Lake continues to spread lies about widespread fraud in the 2020 election. Lake has repeatedly and falsely claimed that the 2020 election was stolen from Trump, citing the Arizona GOP's sham forensic audit that actually confirmed Biden's victory in Maricopa County.
Despite the overwhelming amount of evidence that the 2020 election was not stolen and that Trump's actions and rhetoric led directly to the violent assault on the US Capitol on Jan. 6, Lake remains committed to the "Big Lie" and has even preemptively made claims about voter fraud in her own race.
During a recent speech, Lake suggested that the only way Robson could beat her was if she had "dead people voting" on her side.
"My opponent, the RINO [Republican in name only], is trying to tell people that she's doing well and she's up in the polls, which I guess if you're counting people who are dead people, she might be," Lake said. "But she's not up in the polls, but it makes me think they might be trying to set the stage for another steal."
[Foreshadowing what she will do when she loses in November.]
"We don't have the luxury, nor would we want dead people voting on our side, but as long as they've got dead people voting on their side, that means we've got to go out and vote like our lives depend on it," Lake added, riling up her supporters.
Dead people quite obviously cannot vote and there has been zero evidence of widespread voter fraud in Arizona involving dead voters or any other voters in recent years.
But by sowing distrust in elections, Lake has set the stage to enact severe changes to voting in Arizona.
Lake wants to end the use of electronic voting machines, permanently end mail-in voting, and end ballot collection practices that are especially beneficial to Tribal and rural voters.
2. She holds radical, anti-abortion views that are out of step with most Arizonans
Lake has said she would support and enforce Arizona's 1901 pre-Roe ban on abortion, which would ban the procedure in nearly all cases and criminalize doctors who perform it. 
She has also said she believes abortion is the "ultimate sin" and that she would sign a "carbon copy" of Texas' draconian abortion ban, which bans the procedure after six weeks–before most women even know they're pregnant.
The Texas law also includes a cash "bounty"payable to anti-abortion vigilantes, who can reside anywhere in the United States, for turning in a woman and her abortion provider for prosecution. (It is based on the fugitive slave acts). Welcome to Gilead, ladies.
Lake also wants to ban medication abortion altogether [e.g., Morning after pills]. "I would very much support banning those types of abortion pills," Lake told Fox News' Bret Baier last month.
3. The former TV News anchor uses dangerous rhetoric and has openly associated with conspiracy theorists and extremists
After decades of reading audience-friendly scripts from the teleprompter, Lake has opted to take her campaign in another direction, embracing dangerous and extreme rhetoric.
She has helped sow a baseless, right-wing moral panic over sex, LGBTQ individuals, and "child grooming," a term used to describe the act of getting close to and building trust with a child or young person with the intent of sexually abusing them. Lake even accused—without evidence— President Joe Biden of promoting a "perverted sexual agenda of grooming our children."
Needless to say, this is nonsense. So too are Lake's attacks on drag queens. Lake has criticized drag queens as being dangerous to children and also labeled them "groomers," even though she spent more than two decades attending drag shows and was herself friends with a local drag queen.
Lake has also campaigned with and paid a convicted felon who schemed to kill an FBI informant. According to campaign finance reports, Lake's campaign paid Kenneth Ulibari $2,000. Ulibarri, who appeared at multiple Lake campaign events over the past year, pled guilty after the Department of Justice accused him of trying to hire a hitman to kill an FBI informant in 2015. In 2019, he also pled guilty to a separate 2014 charge of battery upon a police officer, according to New Mexico court records.
At a campaign event last August, Lake posed for a photo and video with Greyson Arnold—who has a history of racist, anti-Semitic, and pro-Nazi statements—and far-right conspiracy theorist Ethan Schmid-Crockett, who last year harassed the operators of a store that created wigs for cancer patients over its COVID masking policy. Lake has also posed for photos with Ron Watkins, who spread and amplified the violent QAnon conspiracy theory, and she's affiliated with multiple other proponents of QAnon.
Other conspiracy theorists embraced by the Lake campaign include state Sen. Wendy Rogers and former Trump aide Michael Flynn.
The MAGA acolyte has also attacked the late Arizona Sen. John McCain and said that the likely Democratic nominee for governor, current Arizona Secretary of State Katie Hobbs, should be locked up.
Lake's education agenda could be harmful for Arizonans
One of Lake's first controversies occurred before she became a political candidate. In 2018, Lake faced backlash after she falsely claimed that the "Red for Ed" educators movement—which advocated for fair pay and more school funding—was "nothing more than a push to legalize pot."
Lake's relationship with public education has not improved in the years since. In 2021, she called for schools to institute cameras in classrooms to monitor teachers. Earlier this year, she supported Republican lawmakers who voted to cut public school funding by 16%—a potentially devastating outcome that was only narrowly avoided.
Instead of offering solutions to improve the state's public schools, Lake has attacked them as "government schools" that have "stifled" educational attainment of students. Instead, Lake wants to direct even more taxpayer funding to charter schools, even as Arizona is already home to the possibly most permissive school voucher program in the country.
Lake supports a "100% Backpack Funding" program that would use state funding to allow parents to send their kid to private schools, charter schools, and neighborhood pods using state funding. Effectively, this would divert more taxpayer dollars to for-profit schools.
Lake also wants to limit teachers' ability to teach about racism in American history, give parents far more control over curriculums, and align state educational standards with a radically conservative education agenda, known as the Hillsdale 1776 curriculum, which is conservative propaganda. [White Christian Nationalism].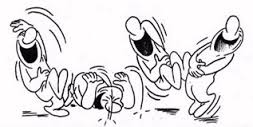 Lake claims the Hillsdale 1776 Curriculum is "factually accurate" and "balanced," but it falsely depicts America's founding fathers—even those who owned slaves—as secret abolitionists while depicting actual reformers, including those who sought to end child labor, as anti-American promoters of "group rights." The curriculum also argues that systemic racism was defeated by the civil rights movement of the 1960s and that the movement's ideals were "turned [into] programs that ran counter to the lofty ideals of the Founders."
The curriculum rails against diversity policies, suggests that civil rights sit-ins at Southern lunch counters were unconstitutional, and misrepresents Martin Luther King Jr.'s ideology.
5. Lake has embraced ideas that could put Arizonans in danger of gun violence
Amid a surge in gun violence and countless horrifying mass shootings, Lake not only opposes modest gun safety proposals, but has also said she would flat out refuse to enforce any federal gun safety laws.
"When I'm Governor, Arizona will not recognize unconstitutional Gun Laws in our state. We just won't do it," Lake wrote in a June tweet. "What are the Feds going to do? Fly down here and arrest a sitting Governor? Call my bluff."
OK, have it your way.
Arizona has among the loosest gun laws in the nation, and in 2020, it had the 20th-highest gun death rate in the country, according to the Centers for Disease Control and Prevention.
This round-up only touches the surface of Lake's agenda. She has also embraced extreme ideas and rhetoric on other issues, including immigration and public health.
I encourage real voters and reality-based repoters to crash "Krazy 'Kari" Lake's fake "Ask Me Anything" tour and force her to face real questions that she does not want to answer, and not those canned softball questions from her campaign supporters. Watch how fast she gets angry and turns on you with her "nasty girl" attacks. Expose this fraud for who she really is. Save Arizona from this extremist.