You would never know that this country is in the midsts of a global pandemic in which we will reach 100,000 confirmed deaths by this weekend, and an economic depression on par with the Great Depression of the 1930s. Donald Trump and his Republican enablers in Congress do not want to address these overwhelming problems, but rather want to waste precious time relitigating the Russia investigation in Trump's Mueller revenge play.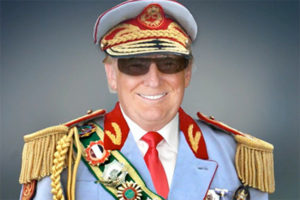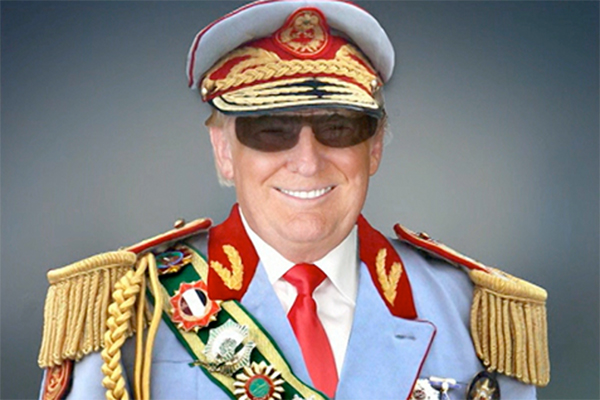 Last week our authoritarian wannabe tinpot dictator, Donald Trump, called on Sen. Lindsey Graham, the Republican chairman of the Senate Judiciary Committee, to haul in former President Barack Obama to testify about "the biggest political crime and scandal in the history of the USA."
Trump is referring to "Obamagate," a reboot of the years-long Trump TV series "Spygate."
Trump's attack poodle, Lindsey "Stonewall" Graham, demurred. Graham shoots down Trump's call for Obama testimony on Russia probe origins:
"I don't think now's the time for me to do that. I don't know if that's even possible. I have grave concerns about the role of executive privilege and all kinds of issues," Graham said in a brief interview. "I understand President Trump's frustration, but be careful what you wish for. Just be careful what you wish for."
Nevertheless, Trump's attack poodle, who had previously threatened to turn his Senate Judiciary Committee into Stalinist show trials of former Obama administration officials back in February, Lindsey Graham Promises To Haul All Of Trump's Political Enemies In Front Of His Committee, now says that he is ready for the Stalinist show trials to begin. Lindsey Graham seeks broad authority to subpoena former Obama officials: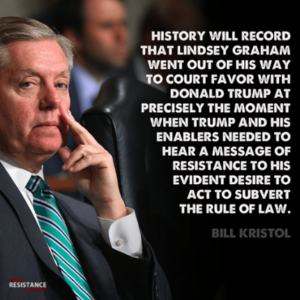 Senate Judiciary Chairman Lindsey Graham is preparing to ask his colleagues on the panel for blanket permission to subpoena dozens of Obama and Trump administration officials connected to the investigation of Russian interference in the 2016 election — and contacts between President Donald Trump's team and Russians.
His proposal would permit the South Carolina Republican to demand testimony and documents from figures involved in the intelligence associated with the launch of the Russia investigation, including Attorney General Loretta Lynch, former national intelligence director James Clapper, former CIA Director John Brennan and former FBI Director James Comey.
Note: All of these witnesses have previously testified before Congress about the Russia investigation. This reboot of "Spygate" is just bad reruns of a TV series that no one watched the first time.
But it also stretches into the Trump era, with authorization to subpoena current and former figures involved in the investigation led by special counsel Robert Mueller — including former Deputy Attorney General Rod Rosenstein and current FBI Director Christopher Wray.
Rod Rosenstein, who oversaw the Mueller probe, had to approve everything Mueller did. Some say he impeded the investigation. Director Wray back in December backed the DOJ inspector general's report which found that the Russia investigation was predicated and properly authorized, which caused "Dear Leader" to blow a gasket. Trump attacks FBI Director Christopher Wray over IG report, Russia investigation (excerpt):
Responding to the report by the Justice Department's inspector general released Monday, Wray implicitly disputed Trump's claims that federal authorities mounted a "coup" attempt against him by investigating Russian interference in the 2016 presidential campaign.
"I think it's important that the inspector general found that, in this particular instance, the investigation was opened with appropriate predication and authorization," Wray told ABC News.
Asked if he thought Trump's campaign was unfairly targeted in the Russia investigation, Wray said: "I do not."
The conservative media entertainment complex has been clamoring for Trump to fire Director Wray for not being his loyal henchman, like Attorney General William "Coverup" Barr. Pressure builds in Trumpworld to fire FBI director Christopher Wray.
The subpoena is unusually broad — committee subpoenas are usually specific to a smaller number of targets. But its approval, which will likely fall along party lines, would give Graham enormous, unilateral authority to conduct the probe.
Trump allies have been forcefully demanding for months that Graham take a more aggressive posture toward investigating the origins of the Russia probe, which Trump has assailed as a "hoax" against him for years.
Graham's proposal would allow him to subpoena some of Trump's most frequent Twitter targets, including former FBI Deputy Director Andrew McCabe and former FBI officials Lisa Page and Peter Strzok.
Geezuz, doesn't Trump TV ever get tired of watching these repetitious reruns? I mean, how many times can you watch the same episode of Seinfeld before you just can't bear to watch it anymore? (Sorry Jerry, no offense intended).
The list also includes officials involved in the decision-making surrounding the January 2017 interview of former national security adviser Michael Flynn, who pleaded guilty to lying to the FBI later that year but previously moved to withdraw the plea and accuse the FBI of "egregious misconduct." The DOJ recently asked a judge to drop the criminal case against Flynn.
Trump in recent days has leaned on allies in the Senate, including Graham and Majority Leader Mitch McConnell (R-Ky.), to ramp up their probes of Obama administration officials, as Trump has sought to level unsupported allegations of criminality by his predecessor against his incoming administration. Graham recently shot down a suggestion by Trump to call Barack Obama himself, an action that Trump's Justice Department has argued is unconstitutional, despite the current president's call.
Just to be clear, this is quite literally what every authoritarian dictator in the history of the world has done. You should be outraged, but Trump's years-long demands to "lock her up" and now "lock them up" at his MAGA cult rallies has numbed people's senses to his daily outrageous and extreme conduct.
It appears that Trump will not get his most prized revenge fantasy, however. Barr throws cold water on Trump's 'Obamagate' campaign:
Attorney General William Barr on Monday issued an apparent rebuke of President Donald Trump's efforts in recent weeks to hatch vague accusations of misconduct by former Obama administration officials — all while lamenting Trump's treatment by federal law enforcement officers during the wide-ranging Russia probe.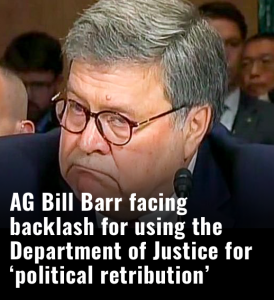 Appearing alongside FBI Director Christopher Wray during a virtual news briefing at the Justice Department, Barr offered a lengthy series of remarks criticizing what he characterized as "increasing attempts to use the criminal justice system as a political weapon" over the past few decades.
Ah, the death of irony.
"The legal tactic has been to gin up allegations of criminality by one's political opponent based on the flimsiest of legal theories. [Lookin' at you Donny.] This is not a good development. This is not good for our political life, and it's not good for the criminal justice system," Barr said, at times seemingly reading from a prepared statement.
"As long as I'm attorney general, the criminal justice system will not be used for partisan political ends," he continued, "and this is especially true for the upcoming elections in November."
Remember, Trump wanted Ukraine President Volodymyr Zelensky simply to announce that his country was opening an investigation into Vice President Joe Biden and his son Hunter Biden so that he could use it in a smear campaign against Biden. Ukraine didn't actually have to conduct any investigation. That was not the purpose.
This is exactly what William "Coverup" Barr and his sidekick U.S. Attorney John Durham have been doing for just over a year now with their investigation into the origins of the Russia investigation. Last October, Justice Dept. Is Said to Open Criminal Inquiry Into Its Own Russia Investigation:
Justice Department officials have shifted an administrative review of the Russia investigation closely overseen by Attorney General William P. Barr to a criminal inquiry, according to two people familiar with the matter. The move gives the prosecutor running it, John H. Durham, the power to subpoena for witness testimony and documents, to convene a grand jury and to file criminal charges.
The opening of a criminal investigation is likely to raise alarms that Mr. Trump is using the Justice Department to go after his perceived enemies.
This investigation does not have to result in any criminal prosecutions, which appears unjustified by the evidence already produced to date by the DOJ inspector general and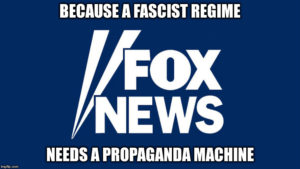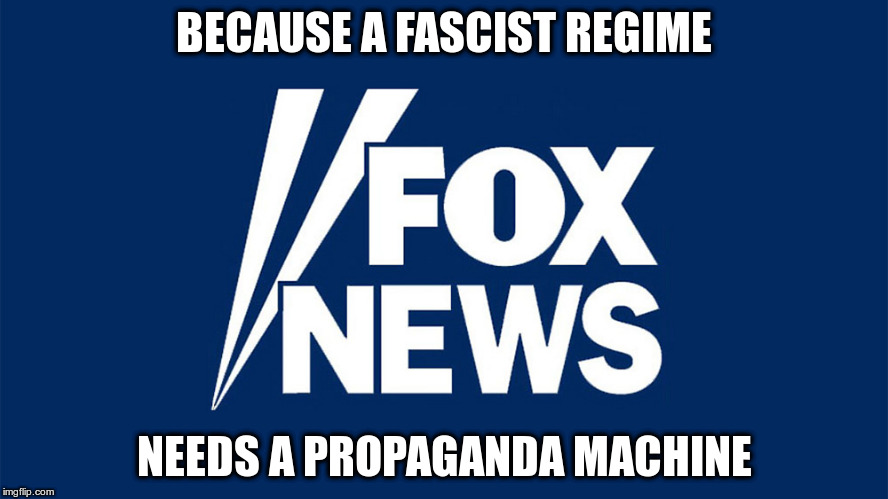 congressional Intelligence Committee investigations. The whole point of Barr's "investigation" is to allow Trump and his Republican enablers, including Barr, to engage in insinuation and innuendo in a smear campaign alleging criminal misconduct by FBI, Intelligence and Justice Department employees without ever actually producing any evidence of wrongdoing. Who needs evidence when you have a massive propaganda machine in the conservative media entertainment complex to sell the smear? This has always been about producing show trials for airing on Trump TV.
As Rick Wilson says, Ignore Barr's Bullshit—'Obamagate' Show Trials Are Coming.
Well, one hopes. If these authoritarian Republicans are serious about prosecuting Trump's political "enemies list," we have crossed the Rubicon into uncharted territory in American history. The Republic may be lost.
Barr's remarks come amid an escalating campaign by the White House, Republican lawmakers and the president's allies in conservative media tying various senior officials within the Obama administration to alleged acts of impropriety in the FBI's case against Michael Flynn, Trump's former national security adviser.
Trump has repeatedly asserted, without evidence, that former President Barack Obama and former Vice President Joe Biden — his presumptive Democratic opponent in the 2020 general election — were behind the purported scheme to punish Flynn and wound his administration.
I don't get this whole beatification of Michael Flynn as some kind of martyr. As Paul Waldman says, Michael Flynn isn't a martyr. He's a crook and a crackpot.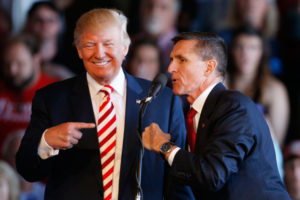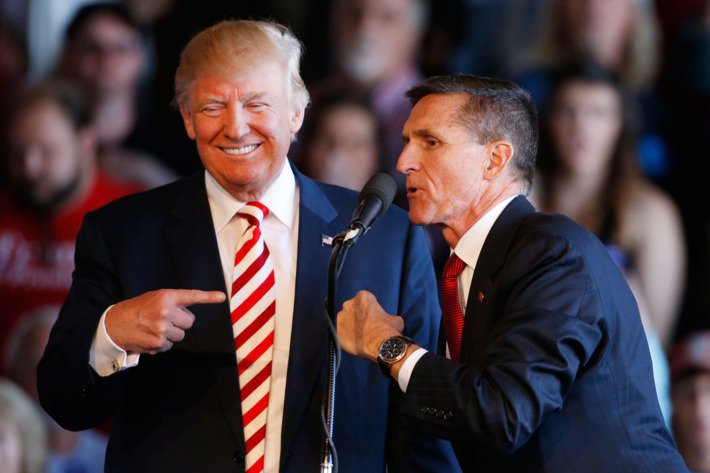 Here's the truth: Flynn should never have been allowed within 10 miles of the White House. He was a dangerous, dishonest and shady operator who was also kind of a loon. For a moment, it appeared that everyone in the Trump administration realized it, which was why he was booted from his position as national security adviser after only 24 days on the job.
Waldman then checks off a litany of all the evils committed by General Flynn.
Trump has always gathered around him the most morally repugnant people he could find, an endless collection of grifters, liars and thieves. Flynn fit right in, even if he was discarded when he became an embarrassment.
But the real problem is that he was ever given a position of responsibility in the first place. As you watch Republicans make the ludicrous claim that he's the victim of an anti-Trump conspiracy, keep that in mind.
All you really need to know came from Judge Emmett Sullivan, presiding over Flynn's case. 'I can't hide my disgust, my disdain': judge lambasts Michael Flynn: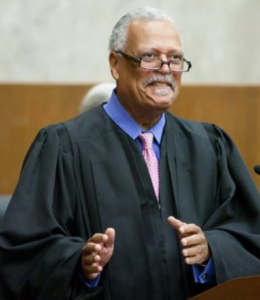 While Mueller's prosecutors had argued Flynn's decades of military service warranted a lenient sentence for the three-star general even after he had admitted lying to the FBI, it was Sullivan who, gesturing to the American flag beside him, accused Flynn of selling his country out. Minutes later, he ponderously asked the government's lawyers whether they had ever considered charging Flynn with treason. (No, they later answered.)
"Arguably," Sullivan said, describing how Flynn had secretly been working for the Turkish government before he joined the White House, "that undermines everything this flag over here stands for."
"I am going to be frank with you, this crime is very serious," the judge said. "I can't hide my disgust, my disdain, at this criminal offense."
This is the piece of shit for whom we are going to hold Stalinist show trials in the Senate  this summer while the country goes up in in flames from a global pandemic and an economic depression?
Every one of these Republicans has betrayed their oath, their office, and their country. They all need to be removed from office. Their names should only be spoken of with spitting disgust and contempt forevermore throughout history.